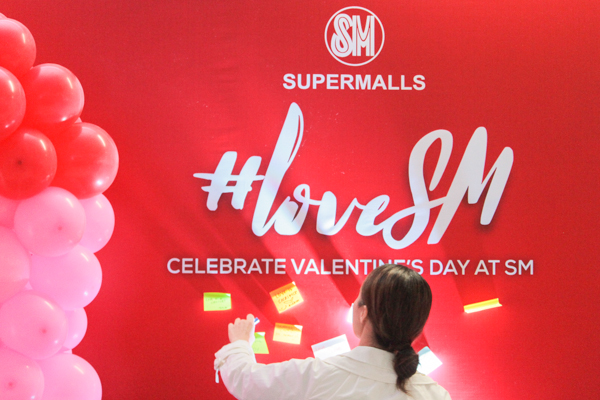 More Filipinos can now share their unforgettable love stories at the #LoveSM Stories digital promo.
Philstar.com/Erwin Cadagas
Unique, unforgettable stories of love at SM Supermalls this February
Euden Valdez
(The Philippine Star) - February 7, 2018 - 11:15am
MANILA, Philippines — Do you have a one-of-a-kind story about how you found your destiny? Do you have a heartbreaking tale that led to self-worth and love? Or do you have an touching moment with your parents that you always cherish?
SM Supermalls has witnessed all these, and this February, it is fueling more unique and unforgettable stories of love.
"For three decades, SM Supermalls has been part of countless love stories from first dates, heartbreaks and surprises to marriage proposals and even weddings, not just during Valentine's Day but year-round," said Joaquin San Agustin, senior vice president for marketing, last February 1 at the launch of #LoveSM campaign at the MOA Arena Annex Building in Pasay City.
Now, more Filipinos can share their love stories by joining the #LoveSM Stories digital promo. Running until February 11, it will chose the best love stories that happened in an SM mall, and will reward each of the top 3 winners with P10,000 worth of shopping-date certificates.
Imagine being able to proclaim your love to the world for the chance to win the best Valentine's date ever at SM.
Love is here at SM
In line with its Valentine campaign, SM has released a touching short film. Directed by acclaimed wedding videographer, Jason Magbanua, it tells the story of a young couple about to wed each other — but are they really ready?
"When I do wedding videos, the first thing in my mind is to be able to tell a story that is relatable, that can touch other people," Magbanua said at the launch, noting that this had also been his goal for the SM Valentine's video.
Romance-filled activities
New, fun and romance-filled activities also await mall goers in 67 SM malls nationwide.
Whether planning a romantic date, a time well spent with family, or bonding with girlfriends, Date Deals has plenty of dinning offers for you like buy 1 take 1 promos or meal freebies until February 14.
Still haven't found the right gift to express appreciation and love? Visit The Red Bazaar for couple shirts, his and hers novelties, and two for one offers. Remember, it's okay to be extra cheesy this season!
The whole gang can also celebrate love at the Love Beats color-coded Valentine's parties slated on February 3 to 4, 10 to 11 and 14.
Lastly, everyone can also enjoy heartfelt love songs with the By Request Serenades — acoustic, in-mall performances with playlists that can be requested online.
"We would like to invite everyone, couples, singles and families alike, to visit their favorite SM malls in the next two weeks and make this season of love extra special and unforgettable for all. And don't forget to celebrate Valentine's Day on February 14 at SM Supermalls!" San Agustin said.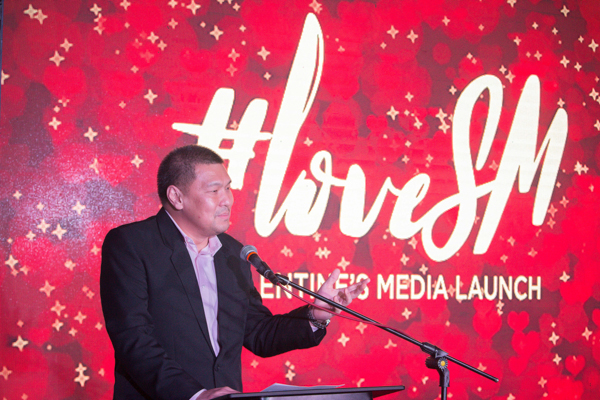 Joaquin San Agustin, senior vice president for marketing at SM Supermalls, leads the recent launch of the #LoveSM campaign. Philstar.com/Erwin Cadagas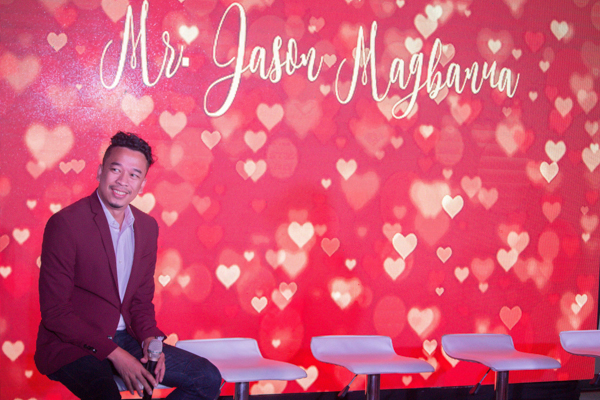 Acclaimed wedding videographer Jason Magbanua directs SM Supermalls' Valentine short film. Philstar.com/Erwin Cadgas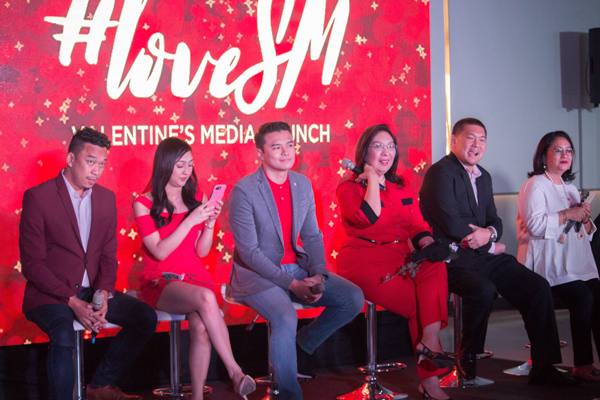 Members of the panel (from left) wedding videographer Jason Magbanua, the video's lead cast Jourdanne Castillo and Benedict Kaw, love expert Maribel Dionisio, and SM Supermalls' SVP for Marketing Joaquin San Agustin and VP for Advertising Grace Magno share their personal experiences and advice about loving and being loved. Philstar.com/Erwin Cadgas
For exclusive news about SM Supermalls and details about the #LoveSM Stories promo, visit https://www.smsupermalls.com. Follow SM's official social media accounts on Facebook, Twitter and Instagram.