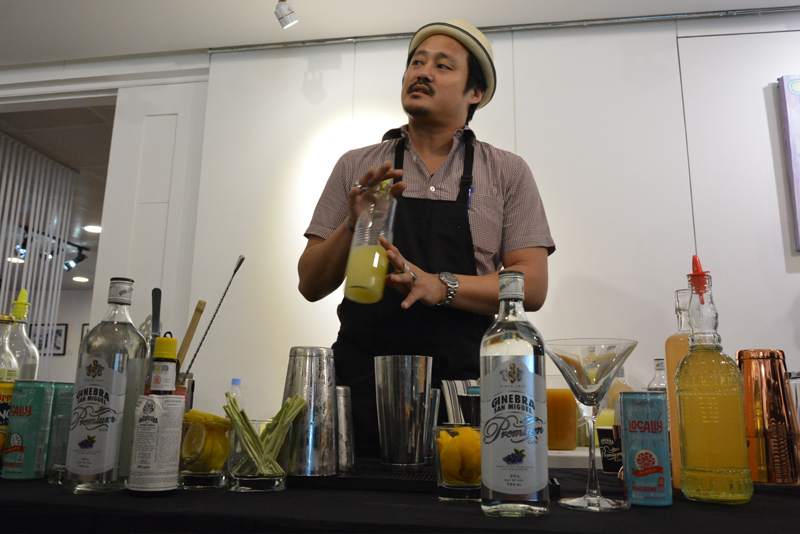 Mixologist Enzo Lim of Maharlika and Jeepney restaurants creates Pinoy-inspired cocktails using GSM Premium Gin.
Lai S. Reyes
(The Philippine Star) - January 25, 2018 - 12:00am
MANILA, Philippines - Cocktail trends were also tackled at the event. Mixologist/restaurateur Enzo Lim of Maharlika and Jeepney restaurants in New York presented Pinoy-inspired cocktails using Ginebra SanMiguel Premium Gin.
"This year, we're seeing two main trends: the use of local ingredients; and drinkers experimenting and creating their own cocktails at home," explained Giselle Villanueva, brand manager, GSM Premium Gin.
Lim showed us how easy it is to make the Pinoy Parasol cocktail by mixing the GSM Premium Gin with lemongrass-pandan concentrate, lemon juice, mango nectar and guyabano juice. It's playful and refreshing — just like the colorful "payong."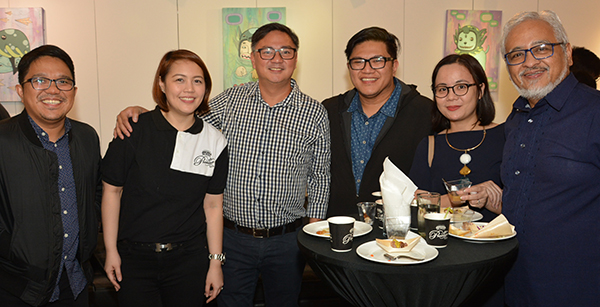 Ginebra San Miguel Inc. (GSMI) Group project manager Glenn Miguel with brand manager Giselle Villanueva, marketing manager Rom Molina,marketing manager poultry and meats Jake Lugay, brand manager for poultry Camille Sabale, VP marketing for poultry and meats, franchise businesses Reggie I. Baylosis

Recipe File
Pinoy Parasol
Ingredients:
15 ml lemongrass-pandan concentrate
15 ml lemon juice
15 ml mango nectar
30 ml guyabano juice
45 ml. GSM Premium Gin
Procedure:
In a mixing vessel, combine all the ingredients (in order). Add ice (5-7 cubes so liquid is covered) and then shake (15-20 seconds so that drink is properly diluted, chilled and blended). Strain over new ice in a Rocks glass. Then add 1 spray Angostura bitters (on top of drink). Garnish with a lemon wheel.