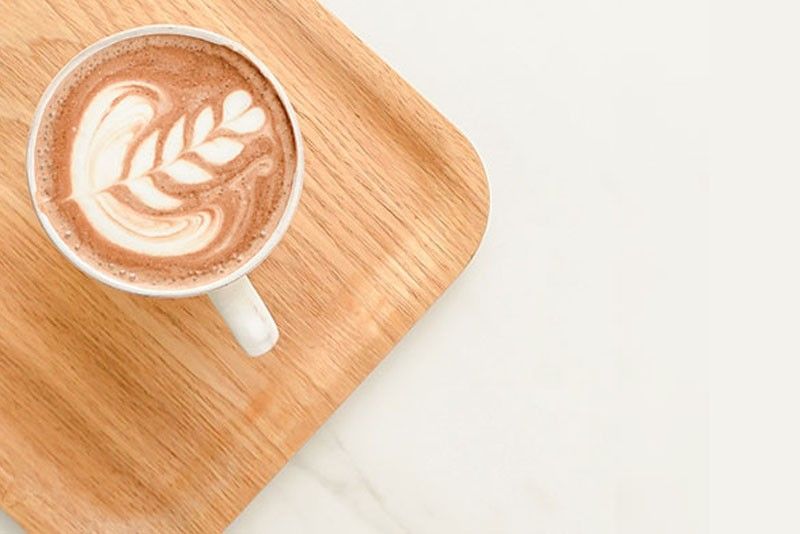 One of Harlan+Holden's five pillars: Coffee
Harlan+Holden's style is to dine for
A fig tree stands in the middle of The Glass House; surrounding it are seats and sofas in pale greens and blues. The floor is a combination of tiles and cement. The lighting is warm and soft. Gold cutlery complements pale blue ceramic plates and the symbol on the paper placemats: a gold fig leaf, the logo of Harlan+Holden, a pioneer in local fashion and now a trendsetter in dining.
After its successful pop-up cafés, the homegrown fashion label recently launched Harlan+Holden restaurant, which is permanently located at The Glass House beside Power Plant Mall, showing us how serious the brand is about its foray into food.
"I am now a chef and a barista," Eman Pineda joked.
Eman is the visionary and president behind Harlan+Holden the fashion label, which is known for simple, understated and comfortable clothes of impeccable quality. Harlan+Holden restaurant, according to Eman, is built on exactly the same values — from interior design to food.
"Example, your shirt," he said, referring to my Harlan+Holden top. "If you love that shirt you can wear it every day, repeat it. That's what Harlan+Holden is. It's a uniform, it's time-saving, and hindi nakakasawa. It's the same thing with our food."
Created with the vision of reinventing women's approach towards dressing, Harlan+Holden clothes prioritize comfort and want to fulfill our many roles. Harlan+Holden the restaurant is designed for us to eat in comfort and joy and love every minute of it (which the brand's silhouettes actually allow).
"It's definitely comfort food," said Eman. Their menu features substantial, family-style servings of hearty, fuss-free dishes. The restaurant's "five pillars" are coffee, the Healthy Mondays banana muffin, Cream Pasta, Caesar salad (one of the tastiest salads you'll ever have), and the three-cheese grilled sandwich. There's also a breakfast menu, soups, main dishes and child-friendly choices. Items range from P200 to P500.
It's easy to see this entry into dining as a step in the trendy direction, with a lot of fashion houses known for haute couture recently trying their hand at haute cuisine. Ralph Lauren, Armani and Cavalli are just some of the labels that opened cafés. It makes sense for these brands, which are crossing over to lifestyle, to go into dining. Eman notes that while this sure is the trend, Harlan+Holden is in it for the long haul, and differentiates itself from these brands by not just being a café.
"Many of these brands opened their cafés inside or beside their stores. For us, the store is inside (Power Plant) and we have a standalone restaurant."
And then he tells me a story about how, during the first couple of days of soft opening, Harlan+Holden was already looking like the perfect neighborhood hangout. "There were people in gym clothes, people in office clothes, and everybody was just relaxed," he said.
So there's the go-signal: go in your gym clothes, or go in your favorite Harlan+Holden uniform, but most of all, enjoy the restaurant. It's what the people behind the brand would want — for it to become an everyday, go-to essential, just like their clothes. Photos by Ernie Penaredondo