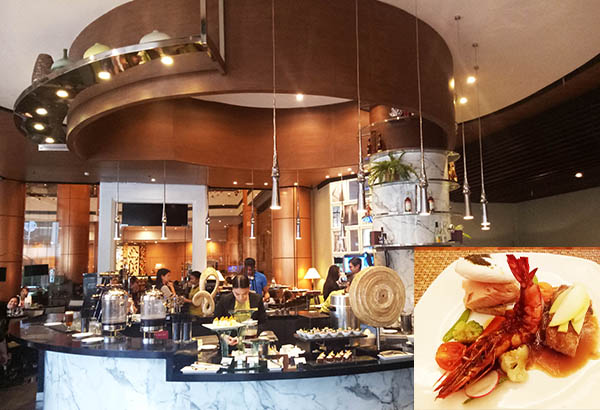 Eastwood Café+Bar offers a wide selection of affordable international cuisine in a world-class ambiance. Philstar.com/Jan Milo Severo
World-class resto-bar offers 85 international beers for New Year
(philstar.com) - December 27, 2017 - 5:03am
MANILA, Philippines — Looking for a place to celebrate the New Year's Eve with your family and friends?
There is a new restaurant in Eastwood Richmonde Hotel that offers delectable dishes from breakfast to dinner. The restaurant transforms into a lively bar in the evening: the Eastwood Café+Bar.
"The concept is really a breakfast buffet daily – that's six in the morning until 10 in the morning. After this, we offer lunch a la carte service and a dinner ala carte service also. In line with the ala carte, we are injecting different promotions," Food and Beverage Manager Dave Banez said.
Most of the items Eastwood Café+Bar has in the menu are Asian and Filipino inspired. The restaurant has all-day dining menus, including all-day breakfast. Soup, salads, sandwiches, pizzas, seafood and grilled meats, create your own cake selections, create your own barbeque, name it, and the restaurant has it.
"It's the main forte of the chef. That's one of his specializations but then again it differs on a seasonal basis. We tend to have this some sort of injecting new items eventually as we move along in the operations to be able to give our guests a better experience of our menus," Banez explained.
To make sure to give its guests a no-frills and a highly satisfactory fine dining experience, the restaurant reviews its dishes every six months to determine the bestselling ones. This, according to Banez, is because they want to assure their patrons to have a value-for-money, world-class experience.
This world-class experience is further enhanced by the restaurant's classy interiors. The restaurant's design follows a Zen concept. The dining joint boasts of a five-star hotel ambiance, but with unbelievably affordable selections.
As the sun sets and the moon shines, people are looking for a perfect place to chill with friends and bond over a glass of beer or a shot of whisky. For this, the Eastwood Café+Bar has a Beer Blast promotion, through which Happy Hour seekers can try 85 different beers from all over the world!
On New Year's Eve, Eastwood Café+Bar is an ideal place to do the countdown. There will be a massive lineup of menus, amid a backdrop of world-class entertainment from a Latin-inspired genre band, plus lots of giveaways and raffle prizes off for grabs!
Eastwood Richmonde Hotel is at 17 Orchard Road Eastwood City, Bagumbayan, Quezon City 1110, Philippines. For more information, call (632) 570-7777, email erh@richmondehotel.com.ph or visit https://www.eastwoodrichmondehotel.com.ph/.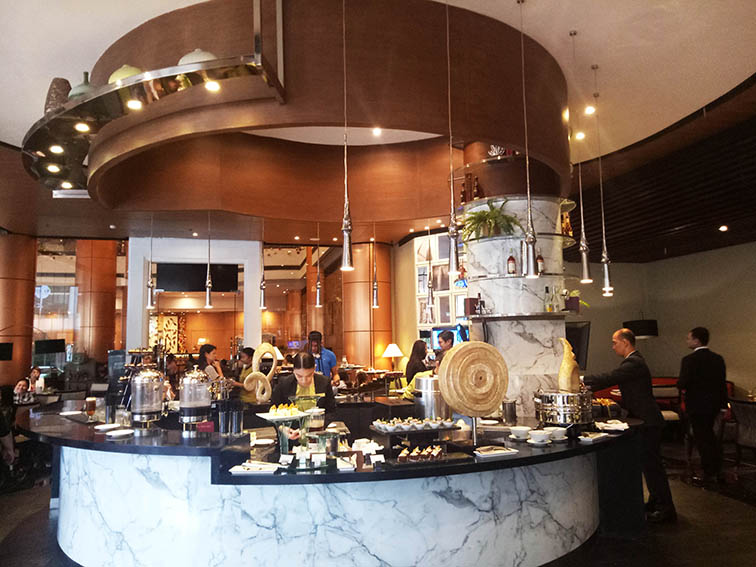 Eastwood Café+Bar boasts of classy, world-class interiors. Philstar.com/Jan Milo Severo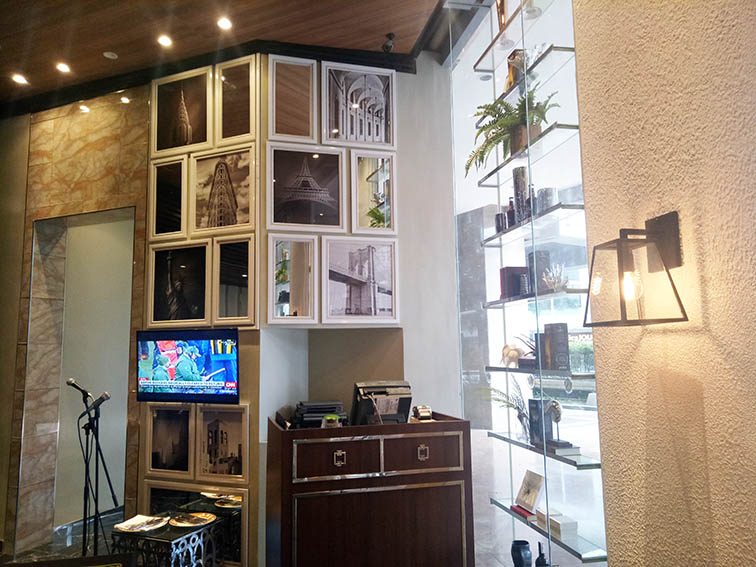 Eastwood Café+Bar boasts of classy, world-class interiors. Philstar.com/Jan Milo Severo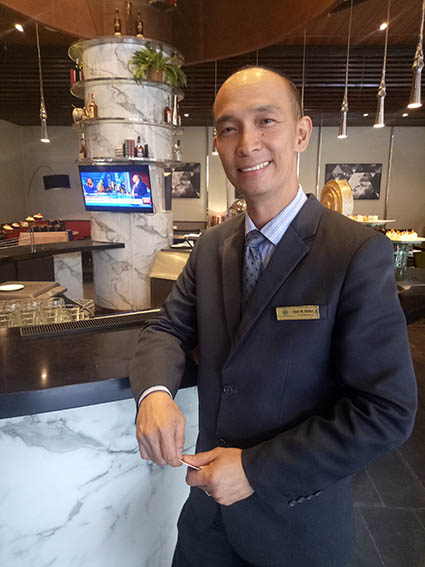 Eastwood Café+Bar Food and Beverage Manager Dave Banez Philstar.com/Jan Milo Severo