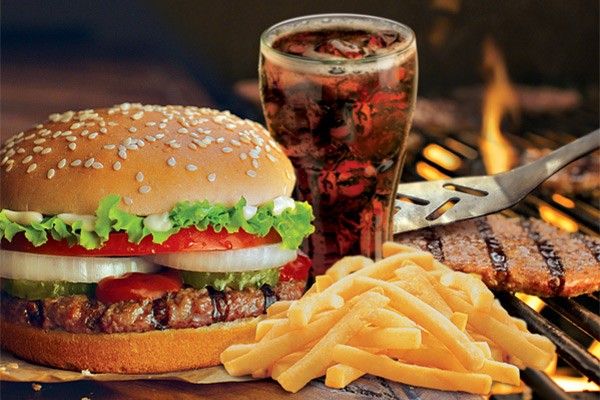 Online food delivery is now at our fingertips.
4 convenient experiences that make online food delivery fun
MANILA, Philippines — Gone are the days when only people with landlines at home can order their favorite meals for delivery. Thanks to the internet, everyone can now enjoy the benefits of online food delivery at their fingertips.
So forget the traffic, skip the lines and just wait for your cravings to arrive at your doorstep.
Here are four convenient experiences that make online food delivery so much fun!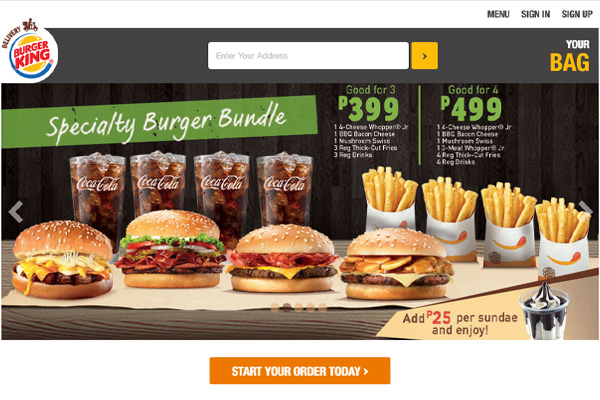 Burger King Delivery is the website to be!
1. Just type 'delivery'
You get home from a hard day's work, tired and hungry, then see the fridge empty. The next place you head on to is not the convenience store downstairs but the computer or tablet on your desk. Just type "delivery" and the name of your favorite food outlet or restaurant and let Google provide you the right website.
If you're craving for a filling and hearty burger meal complete with sides and drinks, then www.burgerkingdelivery.com.ph is the website to be.
2. Your device is your menu
Once you're at the right place, look for the menu button and voila! Your virtual menu appears. Well curated, you can narrow down your search depending on your tummy.
At Burger King's delivery website, you can see chicken meals, sides, desserts and drinks besides the burger meals in the Menu tab. If ordering for the whole family or barkada, click the button for "Squad Bundles" and see the best-selling Whopper, 4-Cheese Whopper and Mushroom Swiss burgers bundled with Thick-Cut Fries and drinks.
3. Fill up your 'bag'
Decided with your orders? Click "Add to Bag"and Burger King Delivery will ask if you'd like a small, medium or large meal — just like a crew does at a store counter. There are options for extras and a full list of drinks, so you really get what you want.
You can also easily budget since food prices are updated depending on your add-ons or meal sizes.
If your order is complete, click "Proceed to Checkout". Enter your name and contact details then wait for an email confirmation for your bill and expected time and arrival. No worries, it takes standard delivery time for Burger King, often faster!
4. Explore!
With a clean interface, you definitely won't get lost in the Burger King Delivery website! So explore.
You can "Sign In" if you're already a returning user, or "Register" if you're a guest. It is highly recommended that you register so you won't have to enter your delivery details on your next order. We're sure you'll come back!
To fully maximize the website, hit "Sign Up" to receive special offers and other information from Burger King. This also gives you access to "Quick Reorder," the newest and fastest feature in online food delivery.
So what are you waiting for? Experience Burger King from virtual to actual by visiting www.burgerkingdelivery.com.ph. Enjoy the order process at the convenient and fun website, and afterward, savor the best-tasting burgers made with 100-percent beef patty by Burger King.