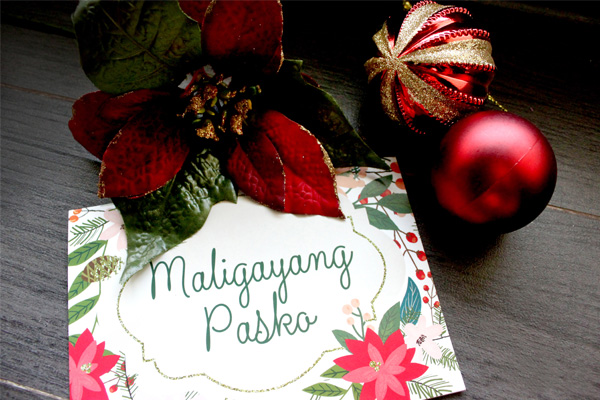 Put into words your warm greetings and affection, and remind someone that you're thinking of them this Holiday season. National Bookstore/Released
How to make your Christmas gifts look extra special – even if rushed!
(philstar.com) - December 18, 2017 - 11:30am
MANILA, Philippines — Even if we want to give the best to our friends, families and colleagues this Christmas, we still find ourselves guilty of last-minute gift shopping. It can't be helped because of the perennial traffic, Christmas rush and busy schedules.
But this doesn't mean that our presents actually look effortless and rushed. All we need is a little help from Hallmark, which has a lot of quirky ideas in store for us.
1. Add a dash of color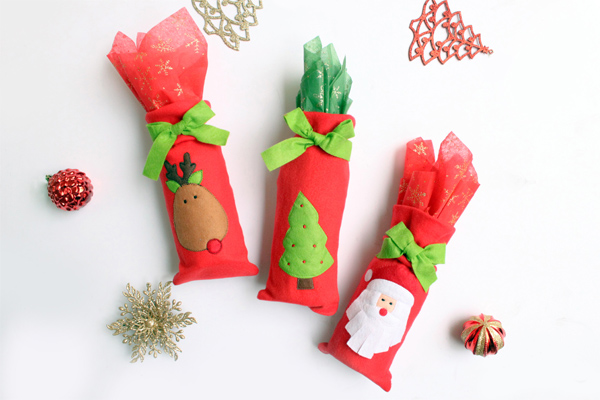 Supervisors, managers and other big bosses are sometimes the hardest persons to gift because they already have all the good things in life! While the safest gift is a bottle of wine, you can add a dash of color by placing it inside Hallmark's wine bags. Coming in Christmas colors, the wine bags feature different designs like reindeer, Christmas tree, Santa Claus and Santa costume.
2. Tie me a ribbon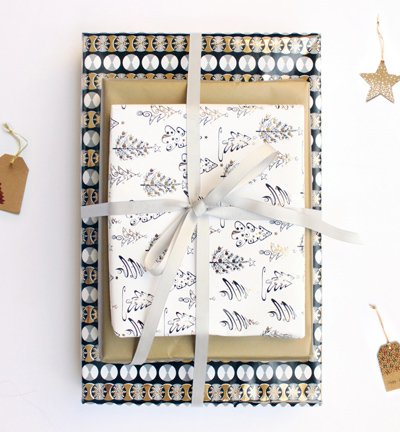 Your Christmas party is just around the corner but you haven't bought your exchange gift yet! Don't panic! Take time in finding something that your monito or monita will appreciate. Is he a coffee addict? Then an insulated tumbler is perfect. Is she a backpacker? Then outdoor gear is your best bet.
And when it's time to wrap, just head on to National Book Store and pick a nice Hallmark gift wrap. Have your gift wrapped and tied with a Hallmark ribbon too for a special looking package. No one will say you just bought it yesterday!
3. Give the freedom of choice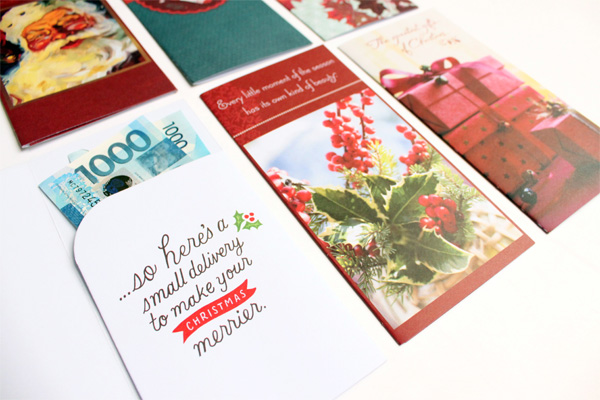 Are your parents choosy and difficult to please when it comes to gifts? Save yourself from the trouble by giving them the freedom to choose. Just hand them Hallmark's money enclosures so they can purchase their very own Christmas wish. Join them in shopping and wait for those smiles. Best feeling in the world!
4. Always, a personal touch
Are you the person who spends hours watching DIY videos on Facebook and YouTube? Then you are someone who wants everything personalized.
For the most personal and heartfelt touch, bundle your Christmas present with timeless Hallmark Greeting Cards. Put into words your warm greetings and affection, and remind someone that you're thinking of them this Holiday season. So visit any bookstore and hoard cards for your parents, grandparents, friends or even your crushes!
5. Celebrate the gift of 'L.I.F.E.'
To truly exemplify the spirit of Christmas, let us remember fellow Filipinos in need especially the children who must be showered with love, care and joy.
Together with Hallmark, we can help the children of L.I.F.E. (Leukemic Indigents Fund Endowment) by purchasing limited edition tote bags, t-shirts or desk calendars. It may be simple items perfect for giving, but to these kids, it will be everything they are praying for, a message that they won't be alone in their battle. Purchase your L.I.F.E. products now and check out 2017 Collection at National Book Store branches nationwide.
Visit www.facebook.com/hallmarkphilippines for more unique and exciting gift ideas.