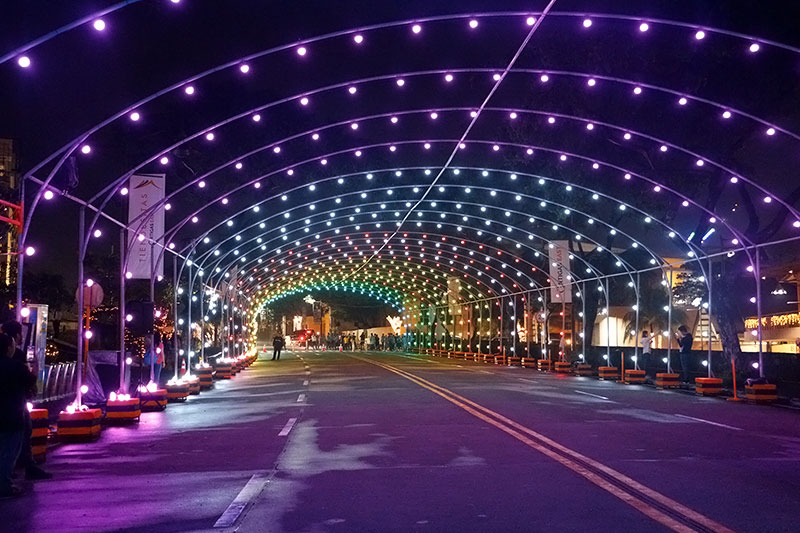 The Christmas Musical Street Light Tunnel with 2,368 pixels of light is a real sight.
Philstar.com/RP Ocampo
Philippines' first Christmas light tunnel now dazzling, dancing
MANILA, Philippines — There's a new "Instagramable" destination you shouldn't miss this Christmas season. Something that is never before seen but once witnessed, is sure to leave everyone in awe.
This is the Christmas Musical Street Light Tunnel of Ortigas East. Set up outside Tiendesitas, it is patterned after holiday light tunnels of foreign cities like Kyoto in Japan, Vancouver in Canada and Norwich in the United Kingdom.
"We're very excited about our new feature for what we now call Ortigas East, formerly Fontera Verde a 16-hectare estate here in Pasig City. This is the very first light tunnel in the Philippines, which we are very proud to introduce. It is really intended to make the place much, more lively and create a Christmas spirit," Ortigas & Company president and chief executive officer Jimmy Ysmael told Philstar.com.
Ceremoniously lit on Friday, the Christmas Musical Street Light Tunnel is a real sight. It features 2,368 pixels of light, which when stretched out is equivalent to 1.4 kilometer. Each pixel has three bulbs of red, blue and green that change color in rhythm to the beat.
"They are basically programmed to dance with especially created musical show, one in English and one in Tagalog. It took us three months to finish and we intend to make it a staple here in Ortigas East (every Christmas)," said Ysmael.
The Christmas display can surely make heads turn and keep eyes glued. Families and friends can bask under the dazzling lights while listening to Christmas hymns, while drivers can feel as if they are entering a world of magic under the glowing path.
"While others are content in stringing Christmas lights on lamp posts and buildings, they have taken it to a higher level," said Pasig City Mayor Bobby Eusebio in his speech. "This is Christmas light tunnel certainly exceeds our expectation and the city government is privileged to be a witness to this joyful celebration. Thank you for opening your hearts in making Pasig City, a happy city," the mayor added.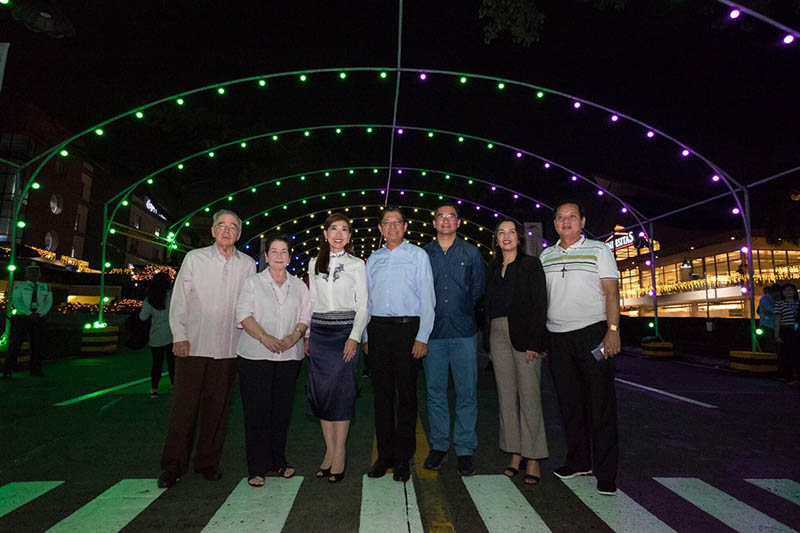 Present at the ceremonial lighting are Ortigas and Company executives led by president and CEO Jimmy Ysmael (right). Joining them is Pasig City Mayor Bobby Eusebio and wife Maribel (fourth and fifth from left). Philstar.com/RP Ocampo
The Christmas Musical Street Light Tunnel will run until January 7. Other attractions and activities lined up for Ortigas East include a Christmas Display along C5, Tiendesitas, Meet & Greet Santa on all weekends of December, Fireworks all Saturdays of December, and Simbang Gabi from December 16 to 24.