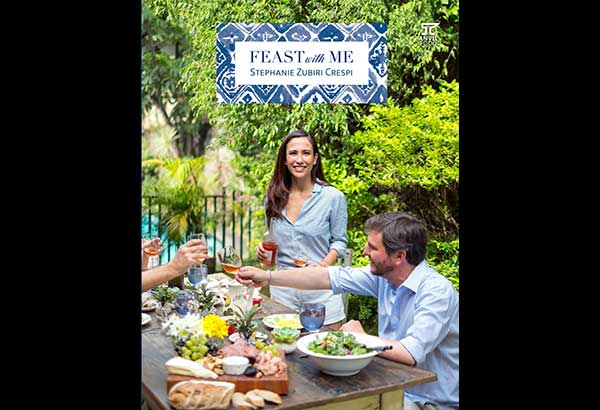 I would come home from school and, as any Filipino kid would, I would have merienda. Merienda sometimes consisted of Shakey's pizza and Mojos or Dunkin Donuts' munchkins or swinging by McDo before piano lessons to grab French fries and a chocolate sundae. Yes, I would most certainly dip those fries in the ice cream.
If we had homemade merienda it was almost always accompanied by Tang. One of my very favorites was these little cheese sandwiches heated up in a sandwich maker. No one really cared about refined sugars or processed food. Children in the '80's ate white bread and bright yellow cheese that didn't need to be refrigerated.
I loved the triangles these sandwich appliances would make. I would specifically ask for mine to be charred and grilled, so that it would be really golden brown and crunchy. In hindsight, I think the sandwich maker always made it super-dark and toasty because it was probably a 110W appliance plugged into a 220W socket. Come to think of it, maybe my love for super-dark, toasted bread stems from this childhood experience.
I loved biting into the smoothened, golden crunchy corner, then easing my way to the cheesy center. You had to be careful. That cheese center was hot. Impatiently, I developed a technique where you simultaneously bite and blow, and chew and blow, so I wouldn't burn myself. Chomp-phoow-chomp-phoow-chomp-chomp-phoow-phoow. Little did I know this special technique would serve me well later in life — while eating freshly baked pizza, xiao long bao, empanadas and, of course, more grilled cheese sandwiches.
There is something so comforting about the magical combination of crusty bread and cheese — a slight sweetness in the bread, the crusty, springy yet yielding texture, that velvety savoriness. When I lived in Paris, I would ask befuddled boulangers to please place the baguette, beurre, et fromage in the panini grill. They would look back at me and say, "Ça ne se fait pas!" ("It isn't done). Just buy a panini," they would suggest. I would look back, defiantly: "Non. S'il vous plait, mettez-le. Je le voudrais bien comme ça."No, please put it in. I would really like it like that."
They would then huff and puff as the French do, look at me strangely and proceed to do so. If you are brave enough to face off with a Parisian boulanger, I would highly recommend you do. Imagine a perfect baguette, slathered generously in gorgeous, creamy, savory French butter, filled with fruity and delicate slices of Emmenthal, made toasty, warm and just north of gooey. That first bite is absolute heaven. Made even sweeter by the taste of victory over French hard-headedness. Why they never ate it that way was always beyond me.
To this day, amid my perpetual dieting and healthy lifestyle, one of my favorite indulgences is an excellent grilled cheese sandwich. If any of you have regularly watched my IG stories, I may have posted a few videos of me clearly inebriated, grilling up a deadly gooey sandwich in the middle of the night. I have perfected the technique and, as with anything with so few ingredients, you must use the best available possible. Even if you haven't drunk a drop, you must also cook with careless abandon and throw in as much butter as necessary.
Watch the video on my YouTube channel - www.youtube.com - search "Stephanie Zubiri Crespi" and catch more recipes and wine pairings on www.stephaniezubiri.com.
PS. I know I have been delinquent in my column and promise to be back on a regular basis! I have just been busy working on my very first book, Feast With Me, which is finally available in National Book Store and Powerbooks on Oct. 6 — tomorrow! So please go out and purchase a copy of my book! Feast With Me by Stephanie Zubiri Crespi retails at P895 for over 220 pages of travel stories, recipes, tablescapes and wine pairings!