Not your commonplace char siew: The most tender and moist barbecued honey-glazed pork neck
It was a family lunch reunion of sorts, with two of its members celebrating their birthdays.
In the 16 years (and counting) that I've been writing my column Turo-turo in the Lifestyle Section of The Philippine STAR, with my darleng Mary Ann a bit less with hers, we've had the pleasure of bonding with Lifestyle's fun and so-full-of-life staff, headed by editor Millet Mananquil, at staff events.
So, upon getting an invite from our dear editor Millet to have lunch with the whole Lifestyle family present (sans Ching Alano who was abroad at that time) for a double birthday (that of Therese Garceau and artist Boy Suerte) celebration, Mary Ann and I got excited and dropped all previous commitments. And to top it all, the venue was to be the newest addition to the upscale Chinese restaurants in the metropolis, which we have been hearing rave reviews about.
Mary Ann, though, was a bit hesitant initially. She lived in Hong Kong for 18 years and you can just imagine her standards of what good Chinese cuisine is. Her Chinese colleagues brought her to the nooks and crannies of the former British colony, and introduced her to some of the best chows in HK. They are usually crowded, noisy, and whose wait staff doesn't really care if you like their service or not. It's the smoking hot dishes being bussed out of the kitchen that bring mixed aromas in the air and easily whet her appetite. Great service and starched white linen are regarded with suspect, at best, they are for tourists. "I'd go for the company," she said.
Enter The Dragon
China Blue by Jereme Leung is a hidden treasure of a restaurant located at the third level of the brand-new Conrad Hotel, right behind the SMX at the Mall of Asia complex facing Manila Bay. It has a quiet sophistication, yet warm and welcoming interiors. It offers a modern interpretation of traditional Chinese cuisine, designed by Hong Kong's awardwinning celebrity chef Jereme Leung, considered one of the most creative Asian pioneers of modern Chinese cuisine.
The focal points in the main dining area are the glittering blue chandeliers and the floor-to-ceiling glass windows with views of Manila Bay. It also has private dining rooms that can seat from eight to 18 guests. The X room, which was the scene of the crime, sits on the corner of the building with the best view of the bay. It has a humongous round table that can seat a maximum of 18 persons, with a self-rotating lazy Susan.
Our editor couldn't have chosen a better place for the lunch "reunion." Everything was there for all 14 of us, considering two are pescatarians (no meat, seafood only,) one is a strict vegan (not even fish and oyster sauce) while I'm allergic to crustaceans (no shrimps, crabs, lobsters, etc.) and the rest are what I call totalitarians (wink, wink).
For starters, Mary Ann observed that a Honky's (native of Hong Kong) hard and fast rule was followed when ordering in a Chinese restaurant, which she learned from her pangyaws (friends) back in Hong Kong. Thus, Conrad's PR consultant Zeny Iglesias and executive Chinese chef Khor Eng Yew made sure the number of dishes served outnumbered by one the number of guests eating. And that didn't include yet the birthday noodles for the two celebrants. And my darleng took note of the great service and starched white linen, somewhat overshadowed by the excellent chow and great company, amid the oohs and ahhs that every bite elicited.
Like the high-quality Chinese porcelain ware it was named after, China Blue lives up to its name and more.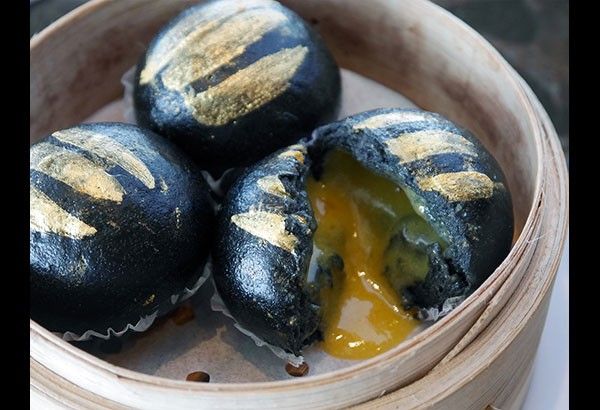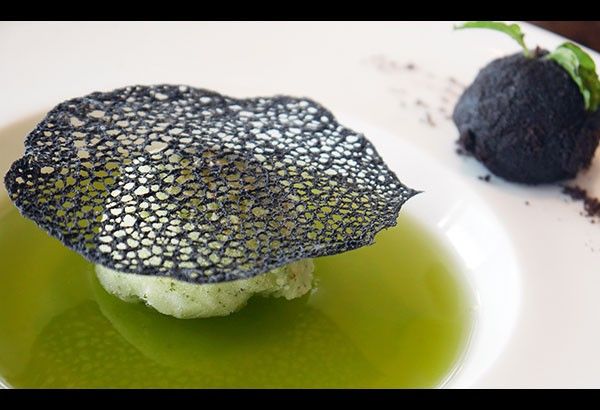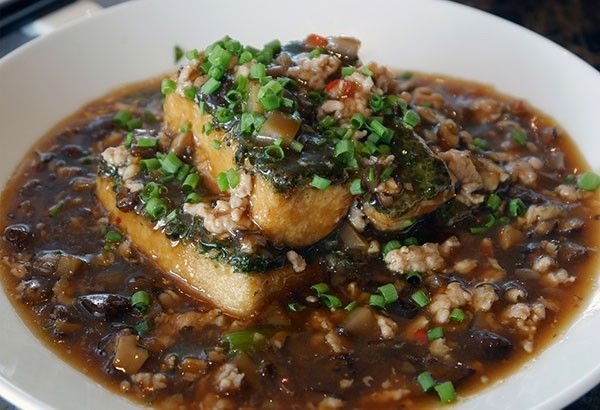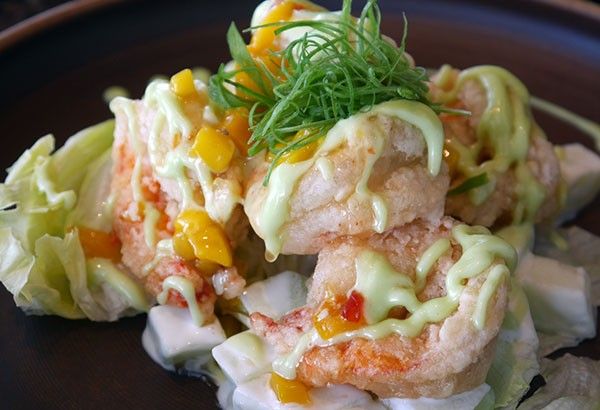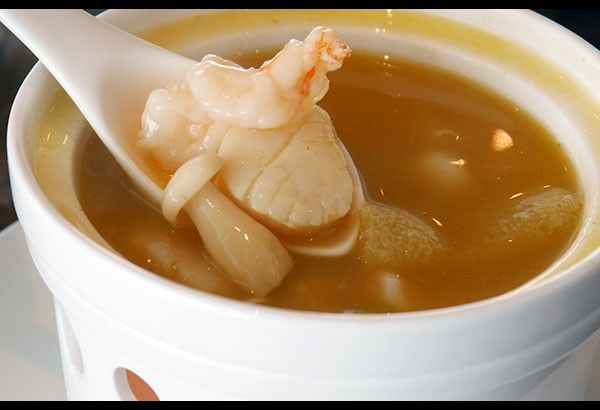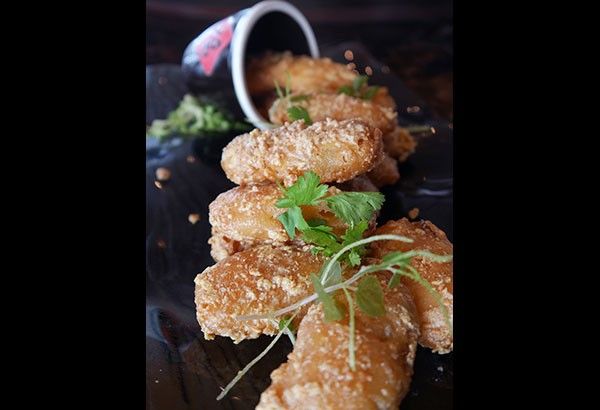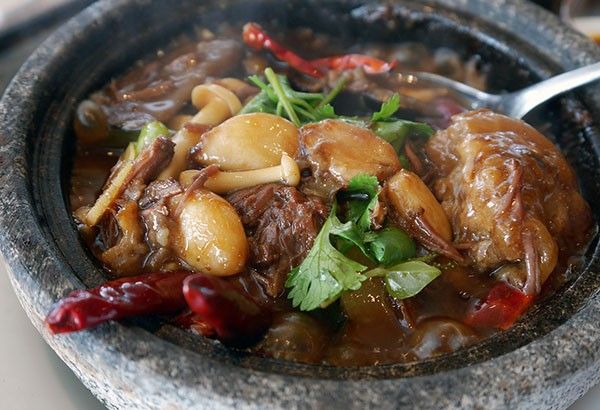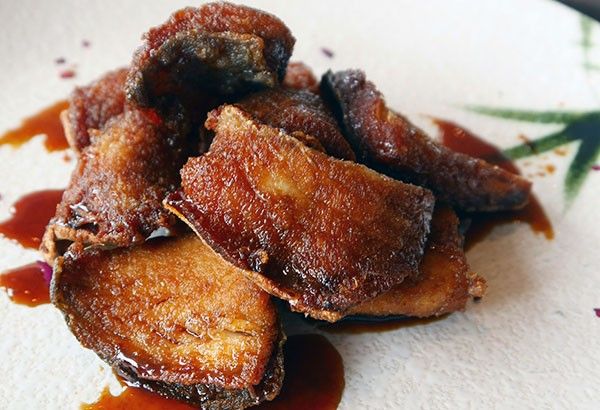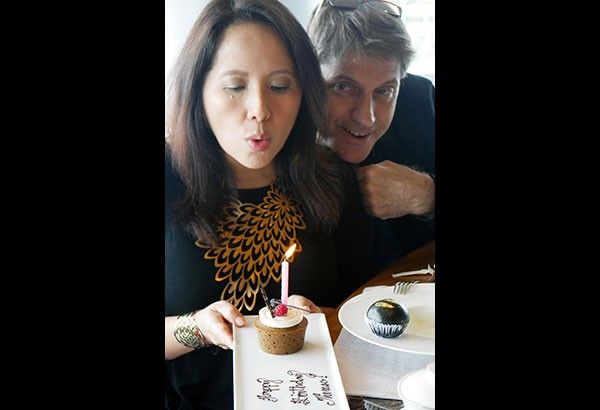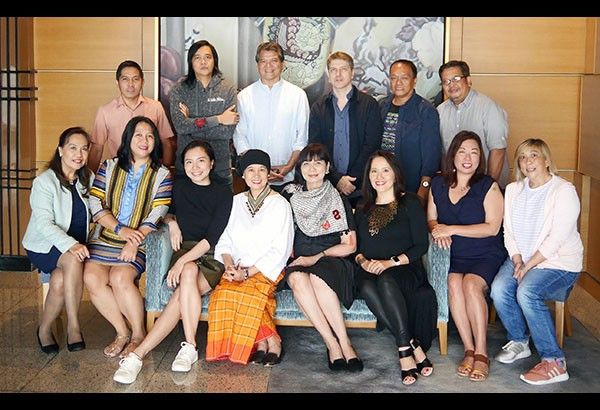 <
>
* * *
China Blue by Jereme Leung is located at Level 3 of Conrad Hotel, Mall of Asia Complex. For inquiries and reservations, call 683-3915.