Boquerones fritos of El Trasmallo
A TASTE OF LIFE
-
Heny Sison
(The Philippine Star) - May 26, 2016 - 12:00am
The most humble, helpful and down to earth consul general I have ever known goes to work riding his Vespa scooter. Meeting him was indeed the highlight of my trip. Just in case you're wondering whom I am referring to, it is Jose Ignacio Bidon, our Philippine Honorary Consul General in Seville, Spain.
We were traveling by train to Sevilla and were met by none other than the consul general himself, who graciously brought us to our hotel. To our happy surprise, the next day we were told that we were formally invited to stay in his house for the duration of our visit so that he could spend more time with us. It was such a heartwarming gesture to be warmly welcomed into the home of a diplomat.
Initially, I was quite overwhelmed by the invitation. We were going to be houseguests of a distinctive member of our diplomatic mission in Spain – how impressive! My fears were allayed, in the end, as I was about to experience Spanish hospitality at its finest.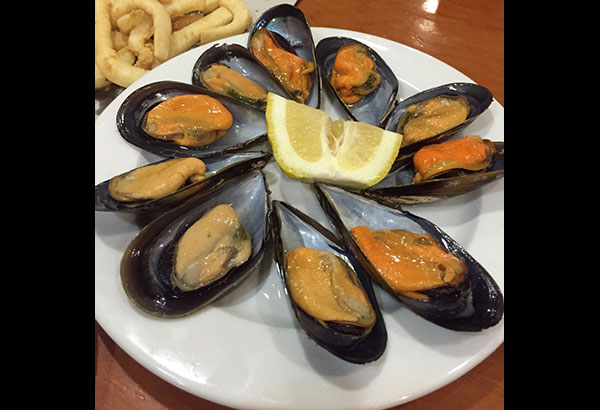 Mejillones al vapor of El Trasmallo
Upon arrival, we were told that we would be given his personal car to use while we were visiting. In spite of his diplomatic status, the consul was not given to airs and was more than happy to commute to his office using his scooter. In the midst of all the negative media that most of our government officials are subjected to, it was a breath of fresh air to actually witness and experience authentic humility from a public official. This example of sincere service to the community extends to his family as his daughter, Isita, accompanied us as our dedicated tour guide, helping us to get around and see all that Sevilla had to offer.
We were also able to visit their summerhouse outside Sevilla to meet his gracious family. His knowledge of the locality allowed us to maximize our time and experience. This was more than what we expected from such a short visit. We were brought to several restaurants to try out the local cuisine and also to the bell tower of the Seville Cathedral, more popularly known as "La Giralda." The inspiring architecture of the tower has inspired similar monuments all over the world.
Despite his busy schedule, Señor Bidon was able to squeeze us in between his numerous appointments to bring us around Seville during his lunch break and dinnertime. He confessed that his heart was very close to the Filipinos. I observed the sincerity and humility he displayed in his work and I believe that the Philippines is very blessed to have him as a Consul General.
When I asked if I could take his picture while he was on his scooter, he lightheartedly told me to join the photo, and it is with that feeling of being thoroughly welcomed that I found myself truly impressed by an officer and a gentleman that serves us well by representing our country in the most simple but profound way.
My encounter with Sr. Bidon proved to be inspiring as he was engaging. It proved to me that in order for a public official to do his duty well, it is more than enough to have a sincere heart and an unwavering faith in the Filipino spirit. Even on foreign shores, this Señor embodies the humility and hospitality that every Filipino continues to be known for.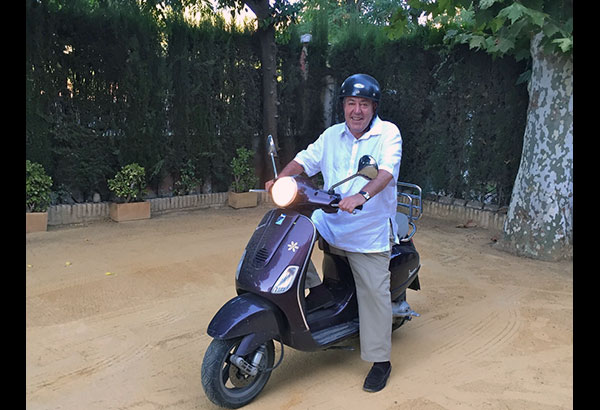 Just go: Don Jose Ignacio Bidon, Philippine Consul General to Seville, Andalucia, Spain