3 affordable, diet-on-delivery options in Metro Manila
MANILA, Philippines — New food businesses in the metro demand a commitment to be healthy from customers who can just sit and wait for all the meals for the day get delivered to their homes or even their offices.
In Listerine's Step Up Your Food Trip event at the Eastwood Open Park on Friday, several concessionaires of healthy food provide an increasingly health-conscious market more options to achieve their goals.
The startups do not necessarily have physical stores, but mainly operate online while offering advise to clients kick-starting a healthier lifestyle.
These five food companies help you eat within calorie limits, detoxify and adopt a diet program while offering tasty and enjoyable food:
Lunchbox Diet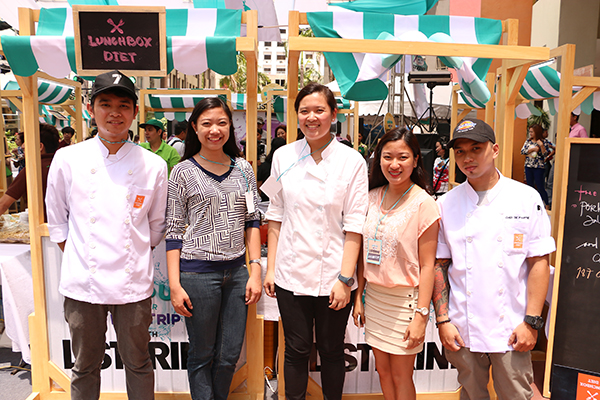 The Lunchbox team at Listerine's Step Up Your Food Trip event on Friday, Mar. 27, 2015. Philstar.com/Yas Salanga
This kind of LBD (Lunch Box Diet) will help you be fit again in your classic, slimmer LBD (little black dress) you have not worn for years.
Lunchbox's dietician Elnath de Leon told Philstar.com that each of the five meals delivered to clients daily are nutritionally balanced and calorie counted.
"We try to be creative and change the menu sometimes with themes," she said, adding that the culinary team chooses different international cuisines for their meal lineup.
Co-owner, Chef Phoebe See of Bistro Ninety Eight, said the company found an eager clientele when it started in 2013.
"We have more [customers] than an average restaurant," Chef Phoebe said.
Rates start at P1,700 for a 1,200-calorie diet a day for five days.

V Kitchen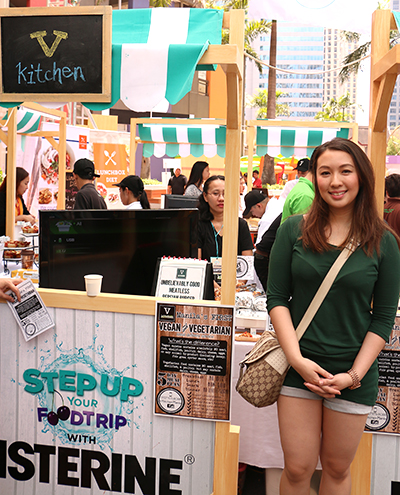 Heidi Laurel, owner of V Kitchen, at Listerine's foodie event. Philstar.com/Yas Salanga
That's V for vegan and vegetarian. Owner Heidi Laurel put up V Kitchen, dubbed "Manila's first" vegetarian delivery service, eight months ago mainly because as a vegetarian of seven years, she finds sustaining her lifestyle in Manila a challenge.
A customer, especially one who does not like the taste of vegetables but wants to eat healthier, can follow a five-day meal plan of three meals a day and a snack.
Laurel, who sources imported and local ingredients herself for the menu, said calorie-counting is not the company's priority.
"You can eat in abundance if you're vegan because you don't have to count calories," Laurel said.
The Daily Jusa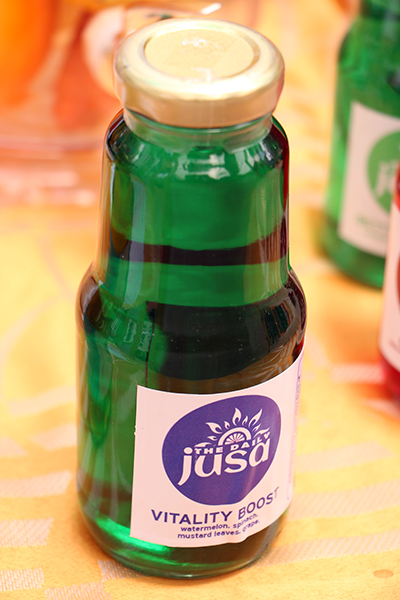 Jusa's Vitality Boost juice of watermelon, spinach, mustard, leaves and grape. Philstar.com/Yas Salanga
The Daily Jusa owner Andrea Bay, whose store is along Maginhawa Street in UP Village, Quezon City, believes juicing does not only help in losing weight, but in dropping risky eating habits and reducing food cravings.
Bay said the company's clients are mostly foreigners and young professionals who go through a "deep detox" regularly to eliminate body waste and toxins by replacing meals with P150 bottles of fruit and vegetable juices.
She said clients can shed up to three pounds a week as bloating is lessened.