8 Michelin-starred Spanish chefs to show skills in Manila
February 25, 2015 | 2:22pm
MANILA, Philippines – Get your culinary skills ready!
As part of the much anticipated gastronomic event Madrid Fusión Manila, eight world-renowned Spanish chefs will be exhibiting their cooking prowess in the International Gastronomy Congress at the SMX Convention Center, Pasay City from April 24 through 26.
The culinary experts, who are recognized by globally trusted restaurant guides such as the Michelin Red Guide and the Repsol Suns Guide, will also be joined by some of the Philippines' most talented chefs to talk about the latest trends and techniques that will transform the future of food.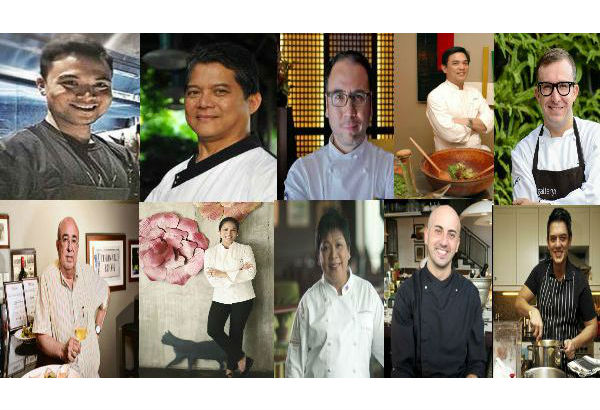 Filipino chefs participating in Madrid Fusion Manila include (from top left) Bruce Ricketts, Claude Tayag, Fernando Aracama, Jay Gamboa, Jose Luis Gonzales, Juan Carlos de Terry, Margarita Flores, Myrna Segismundo, Pepe Lopez and Rob Pengson.
RELATED: Filipino culinary talents take center stage at first 'Madrid Fusion Manila'
"We are very excited because we expect a lot of people from the Philippines, Asia, and probably the rest of the world to come to Manila in 2015 and be part of this landmark event," Tourism Secretary Ramon Jimenez Jr. said.
Madrid Fusión Manila aims to converge cultural ties, gourmands and gastronomes from all around the world. In totality, the event has three components: the Gastronomy Congress and the Trade Exhibition, which will be held at the convention center, and the Flavors of the Philippines Festival, which will be happening simultaneously in Manila and other parts of the country.
And to rouse your excitement and appetite a little bit more, here is a sneak peak of the eight Spanish chefs who will be sharing their knowledge and ideas during the event: