UP Dentistry and St. Theresa's College hold centennial art raffle
MANILA, Philippines -The College of Dentistry of the University of the Philippines is celebrating its 100-year anniversary in February 2015. Also celebrating its centennial in February is Saint Theresa's College.
In a joint effort to advance the arts, the UP College of Dentistry Centennial Committee and St. Theresa's College High School Class of '78 Foundation are hosting an art raffle billed "Twin Centennial Celebration of Art" at 3 p.m. on Sept. 6 at the Clubhouse of Valle Verde 1, Suha Street, Barangay Ugong, Pasig City. Proceeds of the raffle will support their advocacy programs and charity projects.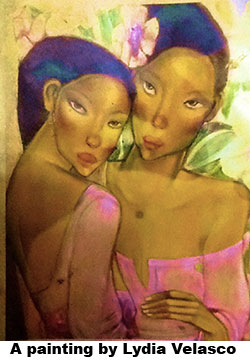 To be raffled off are some fine artworks from known Filipino artists such as Lydia Velasco, Cris Cruz, Soler Santos, Angel Cacnio, Remy Boquiren, Ferdie Cacnio, Sheila Tiangco, Buds Convocar, Daisy Carlos, Elmer Torio, Andy Urag, Joey Ibay, Honey Banal, Andy Pernia, Chi Cruz, Roel Obemio, Claude Tayag, and many more.
Tickets worth P20,000 and P40,000 are limited to the number of available artworks. Each ticket assures the buyer of an art piece usually worth more than the ticket cost.
For information, call 890-2824 (look for Tess) or e-mail secretariat@updaa.org.
There will also be an exhibit of unique arts and crafts on Sept. 6.