Todd English brings New York's 'Food Hall' to Manila
(The Philippine Star) - March 24, 2014 - 6:43pm
MANILA, Philippines - A grand restaurant with nine stations of a mix of exquisite dishes created by celebrity chef Todd English, including his specialty flatbreads, is now open in Manila.
The Todd English Food Hall, which opens at the 5th floor of SM Aura's SkyPark on March 25, offers a mix of European, American and Asian dishes served fresh from the nine bars.
"This is our first venture outside the States, in this beautiful country. We've been working on this for the last couple of years," English said during The Hall's press launch on Monday.
English is collaborating with the Rikki Dee group in sending the Food Hall from New York's The Plaza hotel to one of the Philippines posh malls at the Bonifacio Global City.
The Pasta Station offers authentic and fresh pasta and pasta sauces, which have ingredients that are flown in from Italy and the US. English's flatbread specialty is offered at the hall's Pizza Station.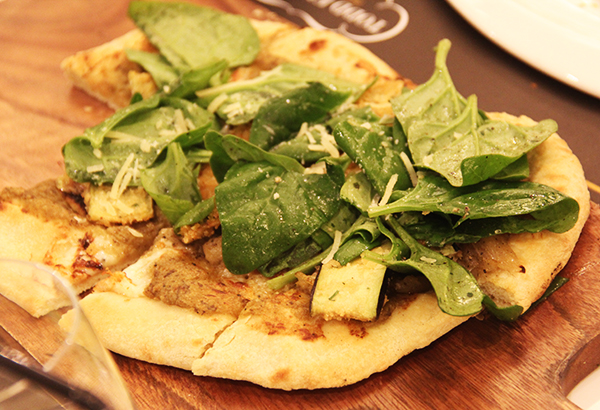 Pasta and pizza at the two stations are prepared in front of the customers by the Hall's select group of cooks.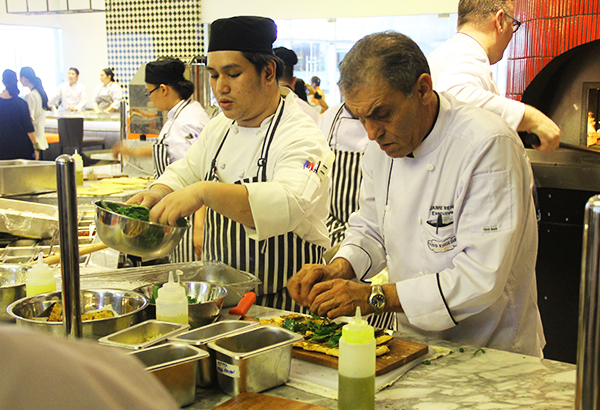 Eric Dee, the hall's managing director, said ingredients of the new restaurant's dishes will be flown in fresh from abroad. He also said that some of the ingredients are already available in the local market.
He said the nine stations at the "family-oriented restaurant" feature a "perfect mix of food" inspired from Japan, China, Mexico, America and Europe.
The other stations serve Asian food, grilled dishes, a variety of bread, raw food including sashimi and oysters, salad and dessert.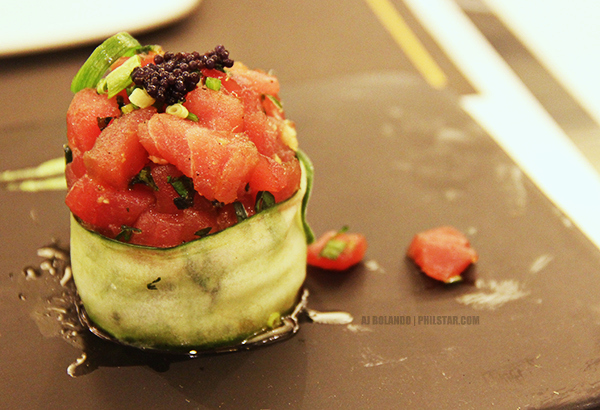 Burgers at the Grill Station are made from freshly-carved meat that can be selected based on the diners' preference.
Dee told the media at the launch that a diner can spend as low as P500 for a pizza and pasta combination meal or up to the most expensive food.
The nine food stations and the dining area, which are arranged for group dining, is housed in an 800-square-meter hall. The restaurant also offers spaces for large gatherings, which can be held at the second floor's mezzanine.
Oliver English, the celebrity chef's son, said that they are confident The Hall's culinary offering would hit the Filipino palette.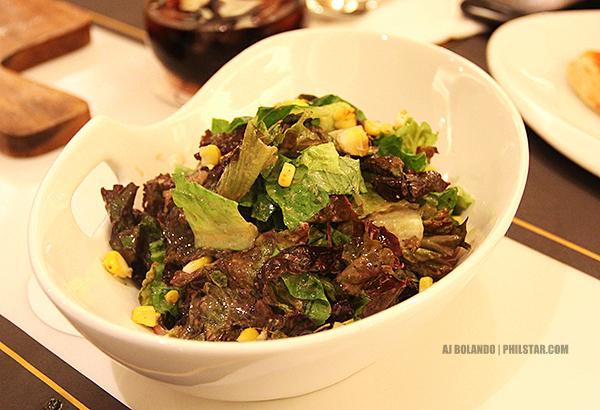 He said that the restaurant offers favorite Japanese, Chinese, American, Mexican and Italian dishes, which are all proven favorites of the Filipino diners.
The young English also said they are planning to include new dishes in the menu that are Filipino-inspired.
"We want to be the first. We like to be the innovators," he said, adding that they are working on new dishes made from the locally-available ingredients.