The Tiger roars fashionably this new year!
January 19, 2022 | 12:00am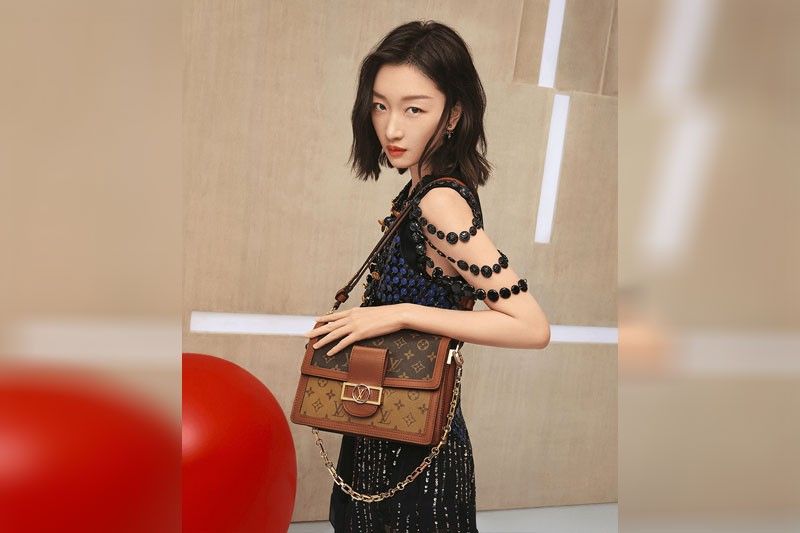 Zhou Dongyu stars in Louis Vuitton's 'Precious Tiger' campaign
MANILA, Philippines — In honor of the Year of the Tiger, Louis Vuitton created a dreamlike film by director Roman Coppola, where you enter an enchanted world of captivating light with actress and house ambassador Zhou Dongyu.
From time-tested classics to seasonal designs, iconic leather goods to precious accessories, Louis Vuitton's selection has something to suit every style and sensibility to celebrate the occasion.
Share the holiday spirit and usher in a bright New Year with a carefully chosen gift from the "Precious Tiger" Capsule Collection.
In the Philippines, Louis Vuitton is located at Greenbelt 3 and The Shoppes at Solaire Resort and Casino.
It's the year of the Gucci Tiger
In celebration of the Year of the Tiger, beginning Feb. 1, Gucci presents Gucci Tiger: a wide-ranging selection of ready-to-wear and accessories for both men and women, featuring various renditions of the animal — a mainstay of creative director Alessandro Michele's collections and a reflection of his fascination with nature.
A new print, a reinterpretation of a late 1960s archival design by Vittorio Accornero, the artist and illustrator who created the House's signature Flora design, depicts the tiger against a colorful backdrop of greenery and flowers in a pastel palette.
The print is presented in an all-over variation across the ready-to-wear, from outerwear and denim to shirts and dresses. In a more subtle inclusion, it appears in the lining of a trench coat. A tiger and "Gucci Tiger" wording are seen in patch form on jackets, jeans and knitwear, accompanied by a maxi multicolor monogram, interlocking Gs or the equestrian-inspired Web stripe.
Prints, patches and embroideries can also be seen on signature shoe and bag silhouettes, often combined with the GG monogram. Eyewear, silk accessories and hats round out the Gucci Tiger selection.
Watches deserve a special mention as for the first time, the design is eco-friendly in every way, starting from the recycled steel case to the dial and strap crafted from the brand's animal-free Demetra material made primarily from sustainable, renewable and bio-based raw materials.
In the Philippines, Gucci is exclusively distributed by Stores Specialists, Inc., and is located at Greenbelt 4 and Shangri-La Plaza East Wing. Visit www.ssilife.com.ph or follow @ssilifeph on Instagram for more information.
Salvatore Ferragamo's 'Tiger in Wonderland'
To celebrate the upcoming Chinese New Year, Ferragamo invited Chinese artists Sun Yuan and Peng Yu to create a unique print inspired by the 2022 Zodiac Tiger. The print will be integrated into iconic accessories, launching a brand-new 2022 Chinese New Year Special Capsule Collection, paying homage to the brand's long history of uniting the worlds art and culture with fashion. Dating back to its founder pioneering vision, Ferragamo has been committed to working with artists across different fields to seek breakthroughs and inspiration.
Inspired by traditional Chinese paintings, the print features the tiger, which symbolizes passion, daring, auspiciousness and safety in Chinese culture. The tiger plays with other wild creatures — a crane, eagle, deer and monkey — in the classic Chinese garden covered in rocks, plants and flowers, presenting a jolly, vibrant scene of renewal.
To celebrate the Year of the Tiger and the special capsule collection, Ferragamo has launched a digital campaign using surreal cinematography to present a magical and charming scene of spring.
As the key element of the collection, the tiger print is used in the Chinese New Year collection's silk foulard and Ferragamo Studio Bag. The latest version of the Trifolio handbag is red, while Chelsea boots become the visual focus. The men's accessories follow a red-and-black theme: the 3D-texture cross body bag is characterized by the Gancini pattern, while the sneakers have an all over Gancini monogram.
In the Philippines, Salvatore Ferragamo is exclusively distributed by Stores Specialists, Inc., and is located at Greenbelt 4, Rustan's Shangri-La, and Rustan's Makati. You can also shop Salvatore Ferragamo online at Trunc.ph and Rustans.com. Visit www.ssilife.com.ph or follow @ssilifeph on Instagram for more information.
Bottega Veneta sends greetings from the Great Wall
In celebration of the upcoming Chinese Lunar New Year, Bottega Veneta took over a part of the Great Wall from January 6 to 12. "????" reads the colorful, festive message on a monumental digital screen, displayed in shades of Bottega green and tangerine (a symbol of luck in Mandarin).
Together with this installation, Bottega Veneta has pledged a donation to support the renovation and maintenance of the Shanhai Pass, the Great Wall of China's easternmost stronghold, historically known as the "First Pass under Heaven."
In the Philippines, Bottega Veneta is exclusively distributed by Stores Specialists, Inc., and is located at Shangri-La Plaza Mall East Wing. Visit www.ssilife.com.ph or follow @ssilifeph on Instagram for more information.