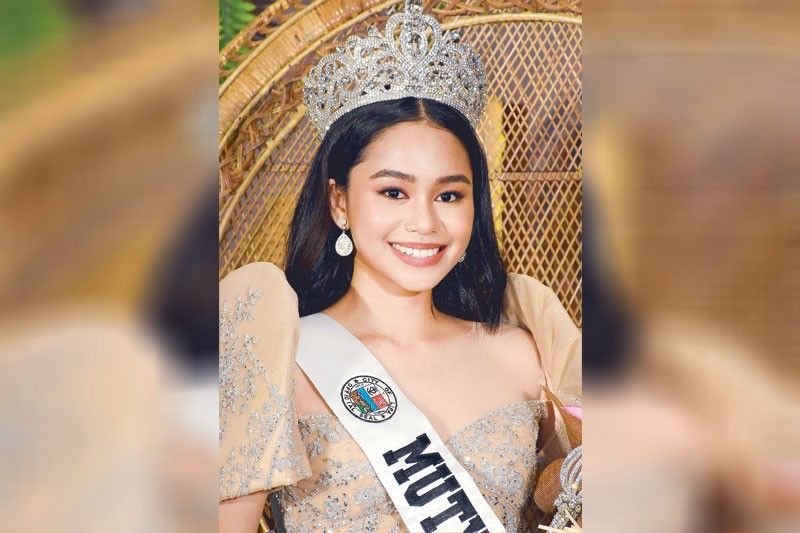 Arabella Francesca V. Racelis, Mutya ng Lipa 2020
Photos by Alex Van Hagen powered by MAC Center
What makes Batangas a beauty-full province?
Batangas is a beauty-full province, especially when their beauties come out in full force, dahlings. Eighteen-year-old beauty-and-brains super-head-turner Arabella Francesca V. Racelis was recently crowned Mutya ng Lipa 2020-2021 by Mayor Eric V. Africa and Mutya ng Lipa 2019 by Joanne Ting, no less. She is the daughter of Allan Racelis and the former Frehda Villanueva, and a loving sister to siblings Alliah and Angelo.
The fiesta of San Sebastian, patron saint of Lipa, is celebrated every January. In the past, the celebration has been known for its elegant, upscale Rigodon de Honor. Due to the pandemic, however, the elegant ball was cancelled. A smart business management student from De La Salle University Manila, Arabella is also a YouTube content creator. Popularly known online as "ThatsBella," would you believe, palanggas, that Arabella counts more than 1.1 million subscribers on YouTube? In 2018, she was awarded "Creator of the Year" at the Blogopolis, the country's biggest social media conference held at Dusit Thani, Manila. Arabella has a heart of gold, palanggas. She is involved in various charities and social projects in the province of Batangas, including helping those in need during the Taal Volcano eruption, typhoon Ulysses and this ongoing coronavirus pandemic. Arabella joins the roster of former Mutya ng Lipa title-holders who are all beauty and brains. Among the honor roll of some 74 Lipeño beauty queens (the tradition started in 1947) are Violeta Katigbak, Eva Luz, Rica Dayrit, Finina Bautista, Hilda Katigbak, Tanini Serrano, Malou Tantoco, Miriam Reyes, Kristine Umali, Yvette Cruz, Maria Antoinette Leyesa, Minette Padilla, Vilma Umali, Jacqueline Ledesma, Criselle Bautista, Tintin Gutierrez, Karla Cuenca and Anabelle San Juan.
Leave it to the Batangueñas, who are mostly civic-oriented women of breeding. No wonder Arabella won the title, faster than you could bat an eyelash, dahlings.