It wasn't so long ago that we went to the ateliers of our favorite designers whenever we needed couture.
Now that COVID has rendered that business model kaput, a circle of fashion-minded friends gauged the new mood in fashion and decided to band together to meet the needs of the new-normal fashionista.
The New Mood is a fashion website online where you can shop for elevated loungewear and other ready-to-wear pieces from four top Filipino designers: Dennis Lustico, Lulu Tan-Gan, Jaggy Glarino and Ivarluski Aseron.
"Our aim is to showcase Filipino craftsmanship to more Filipinos here and all around the world," said Tim Yap, a friend of the group's who hosted the launch on his Facebook page. "The New Mood is all about thoughtful fashion for thoughtful living. We need to be mindful of the kind of things that we are spending on."
The New Mood cofounder and president Dong Ronquillo spoke on behalf of his cofounders, Puey Quiñones and Cathy Binag. "We curated designers to create exclusive pieces for us that can be bought online," he said. "These are practical, thoughtfully designed, but still very modern and well curated."
"The New Mood is actually a reaction among friends towards what's happening right now," said designer Dennis Lustico. "It is an idea that originated actually from Puey and Dong and Cathy, and then they asked me to come in with them as a creative director. We came up with a line that's functional, classic, more like investment pieces that are very anti-fast fashion, comfortable, and cater to both male and female clients."
Said Tan-Gan, "For me, The New Mood is a positive result of the pandemic, wherein we try to find ways how to continue to a normal state of life."
Noted Aseron, "Any crisis can do one of two things: it can either break you or make you, get us down, and lose focus on what really matters. I choose to celebrate life."
Glarino added, "The mood for me is acceptance. It's an effort of one to be in a positive headspace, and it is fashionably living your life to the fullest, no matter the circumstance."
The New Mood was built around fostering the Filipino fashion community, according to Ronquillo. "We want to help them find a new channel where they can show their craft and expand their reach," he said. "We want to be the platform where they can showcase Filipino craftsmanship, not just in the Philippines, but also around the world. We want to be the go-to site for premium and quality Filipino designer wear. Expect more Filipino designers in the future, both up-and-coming and veteran designers. We will have more exciting collections that will really suit your needs for the new way of living."
I asked the four designers what their mood was when they were designing their collections, what was on their mood boards and how they expressed it in their fashion pieces.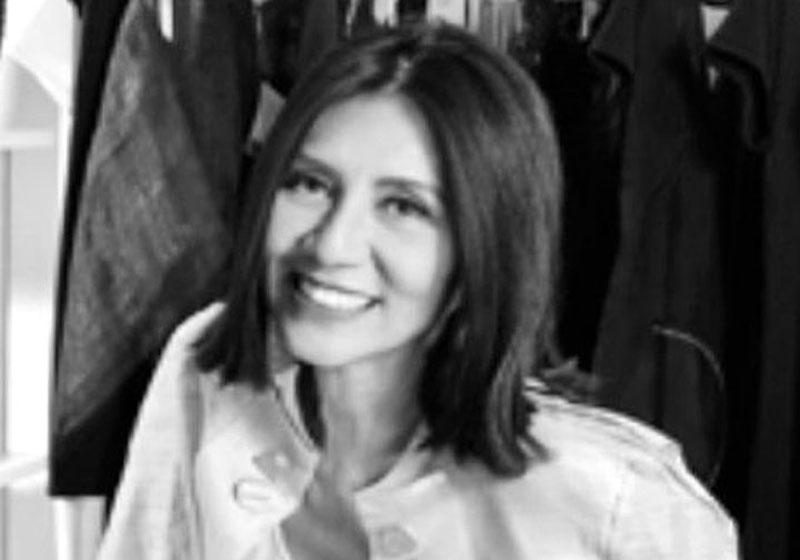 Lulu Tan-gan
Travel-friendly resort wear has always been a Tan-Gan signature. This "Ocean Resort Collection" is indigo-hand-dyed in ocean colors of blues and greens. Each style allows one a variation of look and usage, depending on how you style it; what you put underneath and what accessories you use. You can use them over a bandeau, a chemise or T-shirt for loungewear and resort wear. And, for eveningwear you can just add some glitter.
Limited in edition, this group is done with mindfulness: eco-friendly, hand-draped and supporting local craftsmen. It is also handle-friendly.
Through The New Mood online shop, we acknowledge the importance of staying relevant by being accessible to a new, digital generation. This pandemic will not stop us from what we love to do.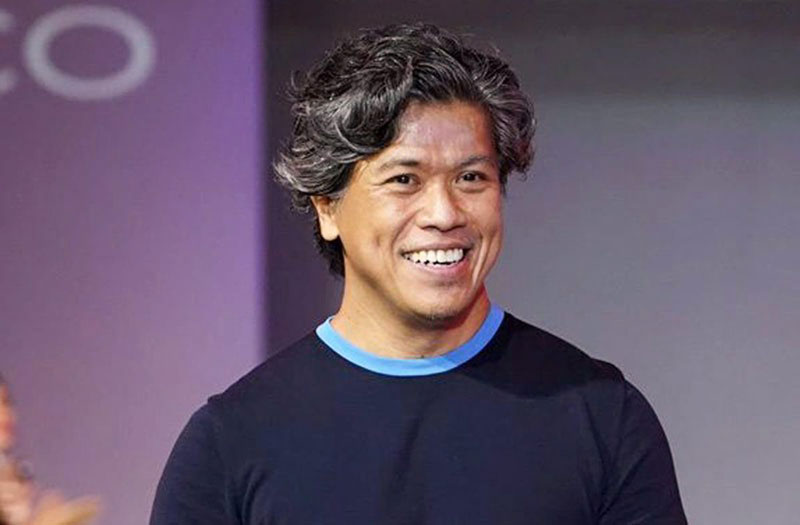 Dennis Lustico
It was a thankful, happy and optimistic feeling that I had when I started researching for our first mood board. Imagine not doing anything for the past two months, which honestly I didn't think would give just the same stress as when you're neck-deep in deadlines, and suddenly there's something so beautiful to do! I was excited and reinvigorated and I immediately buckled down to work, brought out books, started reading, browsing YouTube, and listening to podcasts.
After several days of looking for inspiration, I settled down and listened to what's inside and what I saw around me.
The New Mood is a gift; that's how I see it. It is also an invitation to continue and start over again. Hence I decided to give our first mood board the title "Rebirth." I searched for images that symbolized a new start, such us sunrise, a butterfly coming out of a cocoon, ocean tides, breezes, sprouts, Georgia O'Keeffe bloom paintings, and so forth.
So when all the designers met up for the presentation, we all agreed to come up with pieces that are airy, fresh, clothes that communicate with nature, are loose, and aware of the body's movement. And, looking at our stocks now, our collection is mostly in cotton, linen, and a couple of stretch pieces, all in neutral shades of ivory, tan, blush, pale blue, indigo and ash gray. We have several styles that are unisex, androgynous and box fit.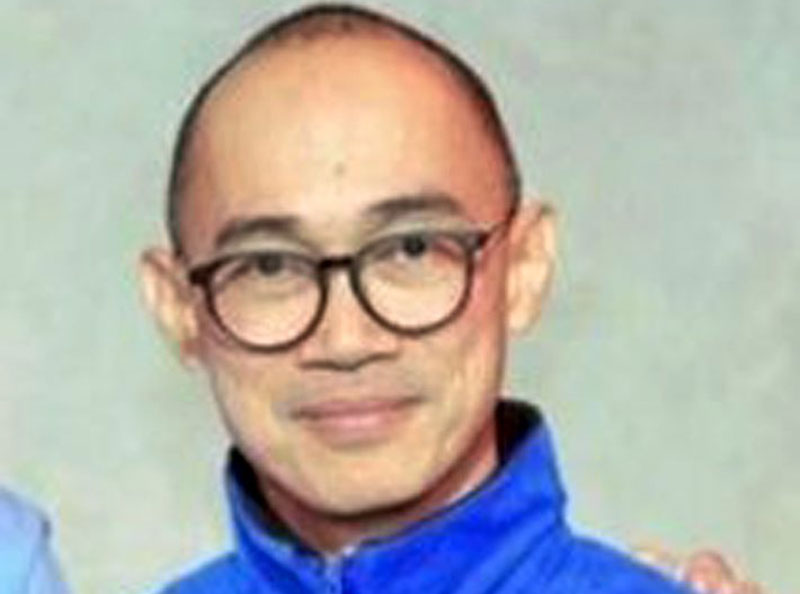 Ivarluski Aseron
My mood is one of thankful celebration of life. In the midst of this pandemic, which has brought many challenges, there are still many things to be thankful for and to celebrate. In our efforts to cope during difficult times, I believe that people should not let go of the beautiful things in life, especially those that help them have a positive outlook.
On my mood board are mostly minimalist, modern architecture; thus the clean lines. That's why it kind of reflects in my work. The collection is very much structured, very minimalist, and I use a color palette that is soothing to the eyes. I've always been drawn to very clean, very minimal, like architecture.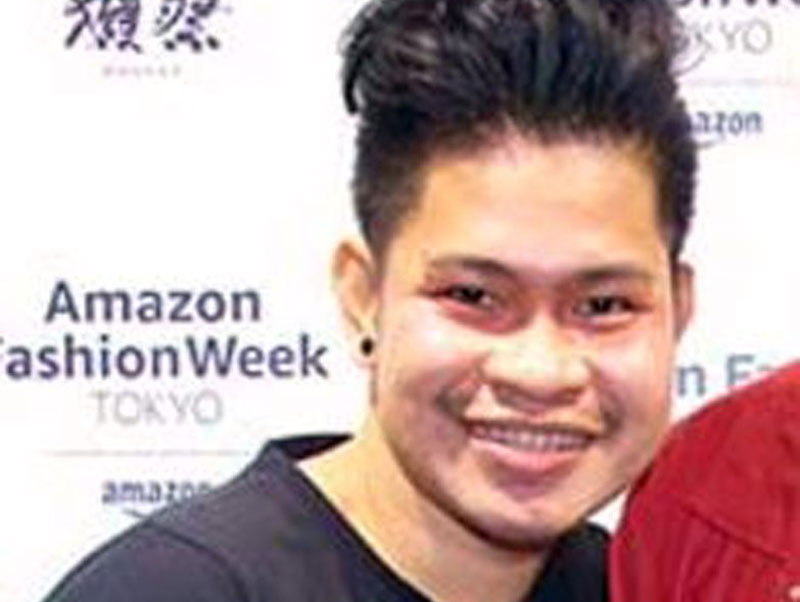 Jaggy Glarino
I had serious bouts with anxiety and loneliness during the quarantine. At the time when I was asked to make a collection for The New Mood, I was already starting to come to terms with the uncertainties and the present reality. I have worked to have a calmer disposition and was consciously making the effort to be in a more optimistic headspace. I think that showed in the collection: the whites, the fresh blues, the ease in the silhouettes, the softness of cotton and linen — it is as if we've made a piece of tranquility ready to embrace you. The clothes have exhilarating and relaxed vibes with them and for me that is very important, that the clothes are affective.
I believe that if there is one thing that should be contagious around this time that it should be the positive energy that we share with one another. And this is actually my personal attempt to do that; to bring joy, serenity and kindness by means of thoughtfully crafted pieces of clothing. I can only hope that the clients would get a good feel of that wearing a Jaggy. If so, that would be a mission accomplished for me.
* * *
All fashions are available at thenewmood.online .
Follow the author on Instagram @theresejamoragarceau.