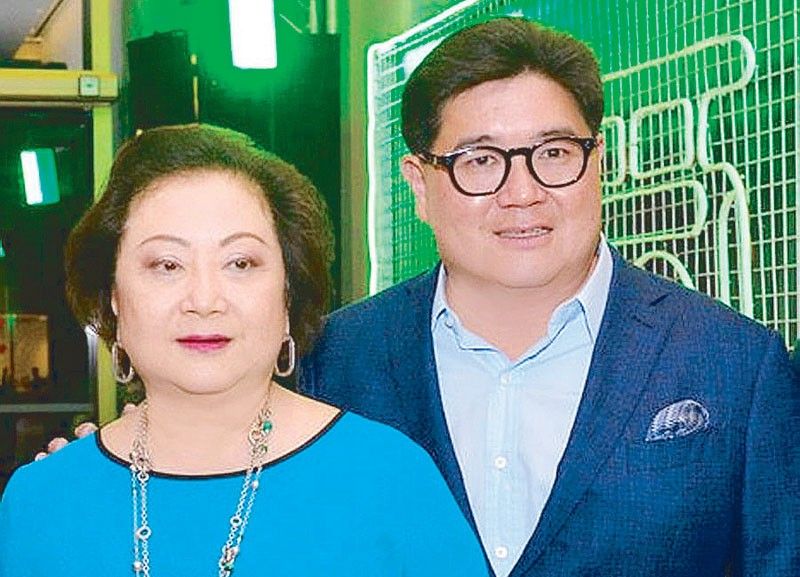 Rustan's chairman and CEO Zenaida "Nedy" R, Tantoco with SSI Group Inc. president Anton Huang.
Photos by Alex Van Hagen For power MAC Center
Rustan's reopens with safety and comfort in mind
Rustan's welcomes everyone back to a familiar, comforting space that's made safer by a dedicated team, dahlings, who are ready to help connect the community with one another.
"Our goal for the past 70 years has always been to serve the community with great service and to provide a safe environment that feels like home. In this new chapter, we are committed to the idea of 'One Home, One Hope' to strengthen our solidarity with our countrymen as we help uplift the society's mindset to look forward to brighter days," said Zenaida "Nedy" R. Tantoco, Rustan's chairman and CEO. "As an establishment that has been a second home for many shoppers, we will stay dedicated in implementing thorough safety protocols to ensure that our employees and shoppers are protected and can visit us with ease of mind."
To help ease the public's worries, strict preventive measures following the protocols under the General Community Quarantine (GCQ) guidelines will be implemented and diligently instilled in all the stores.
To shop online, discover more brand promos, and to get more information about Rustan's stores safety measures, visit www.rustans.com.
Check it out, palanggas, Rustan's Makati and Shangri-La are open daily from 11 a.m. to 7 p.m.; Alabang from 11 a.m. to 6 p.m.; and Gateway from 10 a.m. to 7 p.m.