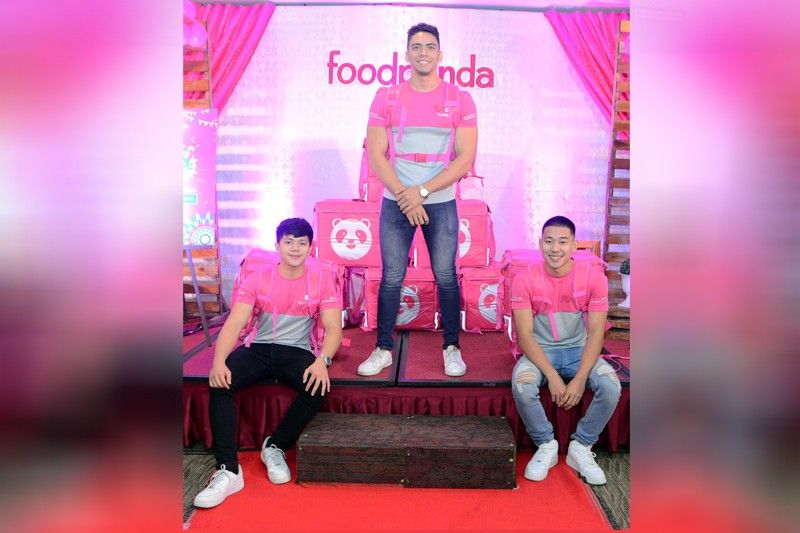 Foodpanda boasts efficient service team of riders.
Alex Van Hagen powered by MAC Center
Foodpanda comes to Visayas and Mindanao
Foodpanda not the cute panda from China, but the amazing on-demand online food ordering and delivery service in the Philippines expands its reach to certain cities of Visayas and Mindanao, palanggas.
Earlier this year, Foodpanda started its delivery in Luzon, opening key provinces in Cavite (Bacoor, Imus, Tagaytay), Pampanga (Angeles, San Fernando), Laguna (San Pedro), Batangas (Lipa) and Baguio. The famous delivery service with its fleet of pink riders just added delicious food delivery from everyone's favorite local restaurants directly to customers' doors in new cities in Davao (North Davao), Cebu (Lapu-Lapu and Mandaue) and the "City of Smiles" Bacolod. Dibala? Now if that's not good news, I don't know what is.
I have experienced it myself with the Foodpanda app. Everyone can easily order the food they love from the dozens of restaurants available in every cuisine possible, whether American, Chinese and Japanese to well-loved local food from the Visisayas or Mindanao, right to their doorsteps. Whatever it is you're craving, name it and Foodpanda delivers.
"We are very happy to continue expanding and opening new cities to the list of areas we deliver to," enthused Argie Muyco, Foodpanda Philippines head of expansion. "As we turned five this year, the team believes that the region of Visayas and Mindanao has a potential similar to Manila in terms of growth and expansion with a lot of potential for food delivery. We intend to bring the best experience to consumers and are excited to see positive reactions from partner restaurants and customers."