Arte Povera: Italian landscape
February 19, 2020 | 12:00am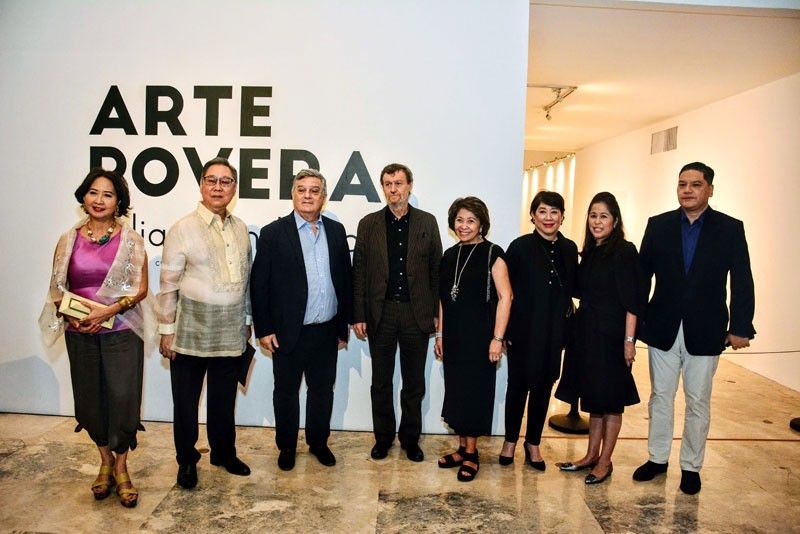 Italian art has always stood out for its outstanding beauty, yet the Arte Povera movement, which spanned from the '60s to the '80s dispensed with the notion that beauty should always prevail.
Mundane and seemingly ordinary objects were used as the artists responded to the sociopolitical environment during an era of industrialization, mechanization and economic instability. Sculptural works and installation used cheap throwaway materials.
Italian Ambassador Giorgio Guglielmino, in his welcome remarks, explained, "I am so proud to present this to the public, to the Filipino artists and art lovers. In an age of globalization when you can go to your computer and see works everywhere in the world, it is important to see the works in the flesh. The impact of these works — when you walk through them — is something, of course, that no book, no image or no computer screen can give you."
Hardly a painting was on view in this exhibit at the Metropolitan Museum of Manila. Instead, there were works using fluorescent tubes, a transformer box, plastic strands, clothes piled high as a base for a glass table, metal and stone slabs, assorted strings and ribbons. As a tribute to the Philippines, a plantscape was sourced from Cavite, and a ground installation of sand combined with ashfall from Batangas.
Danilo Eccher, the exhibit's curator, aptly said, "This exhibition is not to see but to live in personal experience. It is immersive. This exhibit is very unique and impossible to repeat."
Explanations are needed for one to fully comprehend the contemporary works and luckily Libet Virata introduced us to Francesco Arena, one of the main artists. We were able to understand his work "Europe 11 November 2015," which took its inspiration from the Syrian refugee crisis and the more than 2,000 meters of fabric composed of ribbons, twine, string and even his grandfather's necktie that substituted for the over 2,000 meters of barbed wire that the refugees had to walk through.
Board of trustee member and art connoisseur Tina Colayco explained, "Twelve original artworks by the Arte Povera masters, who pioneered the movement, make up the powerful collection of art installations currently on exhibit at the Tall Galleries of the Metropolitan Museum of Manila. The provocative nature of the works resonate today with the same intellectual and artistic intensity of the times."
Arte Povera exhibit is on view until April 20 at the Metropolitan Museum of Manila.