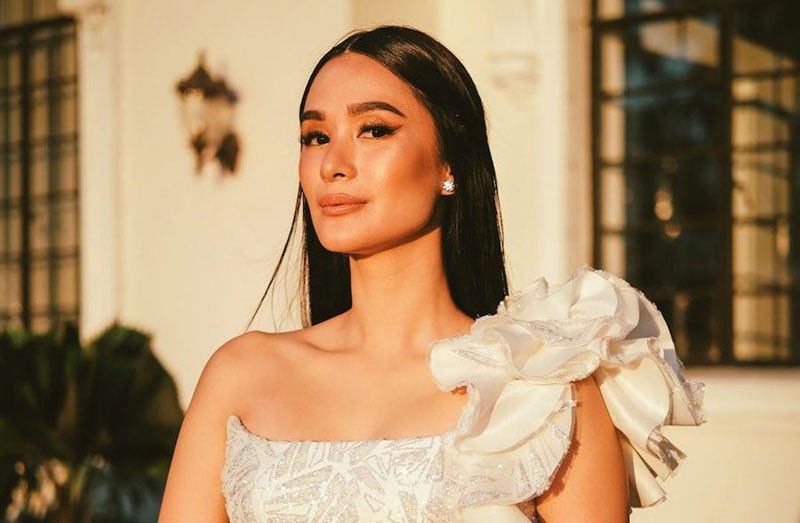 The year has just begun and already companies are issuing new innovations to meet your beauty goals in 2020. If, like me, your goals aren't just physical but also spiritual "Hey, I need an inner makeover, too!" read on for how you can achieve those goals.
Beauty Goal no. 1: To feel more empowered, inspired & purposeful
They say that beauty starts from within, but when Unilever recently conducted a survey, they found that a whopping 70 percent of Filipinas don't feel beautiful inside. Seven out of 10 Pinays feel unfulfilled in where they are professionally and think they can do more, but they're settling because of self-doubt and lack of opportunity.
Because of this, Unilever's top haircare brand Cream Silk developed its #ConditionedForGreater campaign to empower Filipinas. The event featured inspiring Filipinas "who were brave enough to go beyond good and achieve great," according to Unilever head of PR Apples Aberin, like Misses Universe Catriona Gray and Pia Wurtzbach, Heart Evangelista and Nadine Lustre. CNN Philippines' Armie Jarin-Bennett talked about how she worked her way up from an entry-level job at CNN International to her current position as president of 9Media Corp., the owner of CNN Philippines.
Karen Davila moderated a panel that included CITEM executive director Pauline Suaco-Juan, Aranaz founder and SOFA Design Institute cofounder Amina Aranaz-Alunan, and Mano Amiga and She Talks Asia cofounder Lynn Pinugu.
The most important takeaways? To find your purpose (for Juan and Aranaz it was championing Filipino talent), and act accordingly. "My motivation is always, what is the problem that I can help solve?" suggested Pinugu.
How to achieve it: Cream Silk has partnered with Edukasyon.Ph, the largest education technology platform in the Philippines, to launch Cream Silk's Conditioned for Greater Academy online.
"It offers free courses for aspiring businesswomen, creatives and storytellers," says Dorothy Dee-Ching, Unilever's vice president for Beauty and Personal Care. "These courses were curated by industry experts and renowned universities from all over the world, and are available to anyone who wants to start their journey to greatness."
Where to get it: Visit www.CreamSilk.com.ph for more information.
Beauty Goal no. 2: Fluffy brows on fleek
How to achieve it: First, get your brows shaped at the Anastasia Beverly Hills (ABH) counter in Rustan's Makati, the first of its kind in Southeast Asia. ABH's regional artistry trainer Mark Rementilla trained the beauty advisors there in founder Anastasia Soare's Golden Ratio Method, which shot her to fame as the world's premier Brow Queen.
After they've shaped your ideal brow, there are three products you need to stay on fleek: Brow Wiz — a precise pencil to fill in and detail your brows; the Highlighting Duo pencil to define and "lift" your arch even higher; and Clear Brow Gel to groom — even if you're not wearing pencil it will give you a beautiful fluffy, feathered brow.
Where to get it: You can only get your brows shaped at the ABH counter in Rustan's Makati. Anastasia Beverly Hills products are available at Rustan's The Beauty Source and Beauty Bar.
Beauty Goal no. 3: Healthy, shiny hair
How to achieve it: Aveda's Nutriplenish hydrating haircare line. Everyone colors their hair these days, so dry hair has become a problem. Nutriplenish is made from a "superfood" blend of pomegranate oil, coconut oil and mango butter, which has proven superior at moisturizing dry strands, giving them body and gloss.
Nutriplenish has Light Moisture and Deep Moisture variants, depending on your level of dryness — I recommend a scalp analysis at the Aveda boutique to find the products best suited to you. Each features a shampoo, conditioner, and treatment product: for Light Moisture it's a leave-in conditioner (which is such a bestseller it's already sold out on the Aveda website, but available here), vs. a multi-use oil for the Deep Moisture. And, like all of Aveda's haircare, Nutriplenish is vegan, organic, cruelty-free, and packaged in recycled/recyclable plastic bottles and tubes.
Where to get it: The Aveda boutique in Greenbelt 5, where you can also get a quick blow-dry or hairstyling — no purchase required.
Beauty Goal no. 4: Next-level glow
How to achieve it: SnailWhite, a skincare line from Thailand based on snail mucin, which reportedly improves collagen production, increases cell turnover, reduces pigmentation and scarring, and improves skin texture. The line has fun, innovative products like Whipp Soap, a cleansing bar with a net around it to whip up a rich, foamy lather; Icy Masks for instant glass skin; fragranced crème body washes; and the star treatment product, Moisture Facial Cream with snail secretion filtrate, which now comes in a premium Gold version.
Where to get it: SnailWhite is available at Watsons; online you can order it from Beauty MNL, Lazada, Shopee and Zalora.
* * *
For the latest beauty news, follow the author on Instagram @thebeautytraveler_ph and www.thebeautytraveler.net/.