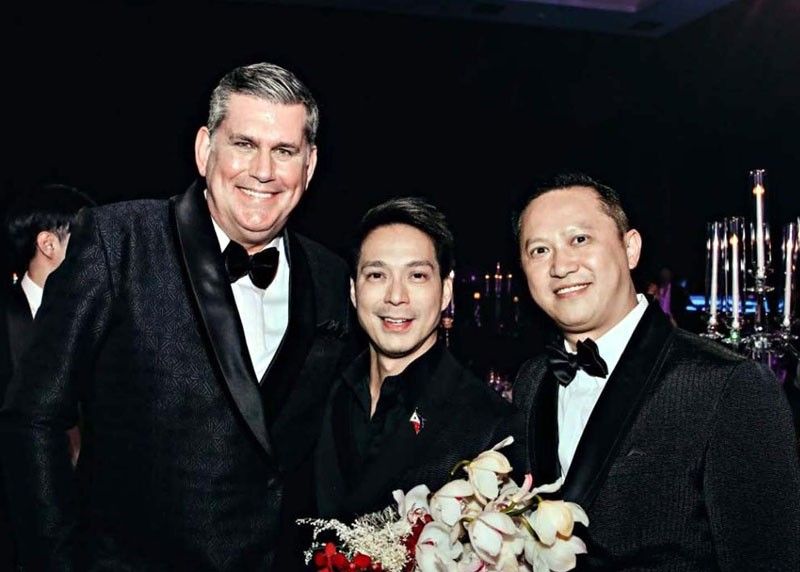 Francis Libiran is flanked City of Dreams Manila VP for Hotels and F&B Michael Ziemer and Edmond Yuen.
Alex Van Hagen powered by MAC Center
Francis Libiran dares to dream
Fashion met purpose at the 20th-anniversary gala of world-renowned fashion designer Francis Libiran, which was held at the Grand Ballroom of City of Dreams Manila.
The glamorous, star-studded celebration, dubbed "Dare to Dream: Francis Libiran, Celebrating 20 Years of Fashion and Purpose," marked a two-decade milestone of Libiran's dedication to his craft, as well as his heart for the underserved indigenous community in the Sierra Madre mountains, inspiring change in the lives of 75 undernourished children and their families. The event was held in partnership with Operation Blessing Foundation Philippines Inc.
The Grand Ballroom of City of Dreams set the tone for the perfectly executed event with a jaw-dropping menu, which featured velvety foie gras with duck confit roulade, Hervey bay scallops with tarragon emulsion, wagyu beef tenderloin with truffle mushroom puree, and a dessert platter of yummy goat cheese parfait, red velvet sponge, lemon meringue and white chocolate cremeux.
The divine menu, dahlings, the exquisite setup and the opulent installations by the sought-after gang of three stylists Gideon Hermosa, Michael Ruiz and Teddy Manuel, intimated the jaw-dropping 50-piece haute couture collection, and the awesome entertainment was superbly provided by hot names like Inigo Pascual, Rachelle Ann Go, Erik Santos and KZ Tandingan.
For Francis Libiran and the well-heeled guests, it was an experience and an event not to be forgotten, palanggas.
City of Dreams VP for public relations Charisse Chuidian beamed with pride after the successful event.