A musical evening for peace with Joey and Marissa Concepcion
January 8, 2020 | 12:00am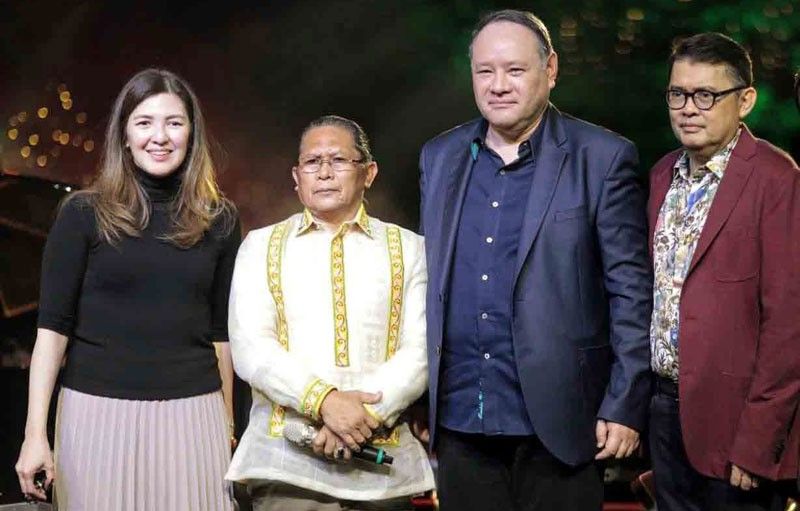 For the past several years, businessman and Presidential Assistant on Entrepreneurship Joey Concepcion and his gracious wife Marissa have hosted an annual appreciation dinner in their spacious Makati home. Friends from the business and government sectors look forward to an evening where relationships are fostered with the end result of ensuring more economic gains, not only for their own companies, but for the country.
Eleven-year-old soprano Alexa Kaufman captivated with an angelic voice that is mature beyond her years. Many marveled at how this young lady controlled her voice effortlessly with Panis Angelicas and Sa Kabukiran, proving that she is truly a talented, gifted singer at such a young age.
On a more serious note, Joey invited a former guerilla rebel leader from Mindanao — Abdullah Macapaar, a.k.a. Commander Bravo. Currently a member of the interim body that will govern the new autonomous Muslim region, he is ready to partner with the private sector to pursue peace that can be transformed into prosperity.
As Joey explains, "Whatever faith we come from, what is important is we practice it in helping the less fortunate through the blessings we have received. Commander Bravo sets an example of how one can be an instrument of change, not through arms, but through unity by joining the campaigns of our public and private organizations to achieve lasting peace through prosperity."
To date, the Negosyo for Peace programs have made a direct impact on more than 4,500 lives in communities across the provinces in the Bangsamoro. These programs focus on nurturing trust and mutual respect for all the stakeholders involved, including the armed contingents of insurgent groups such as the MNLF and MILF. Its aim is to create more unifying relationships with private and public institutions, building a country that works together for a just and lasting peace.
As the evening progressed, it turned into a magical musical time with guests — from Cabinet members Sal Panelo and Martin Andanar to debonair Mike Toledo and the genteel lady of the house Marissa Concepcion — gamely going onstage to render songs.
* * *
For comments and ideas, please email: jacinto.fa@gmail.com or follow on IG @frannie.jacinto.