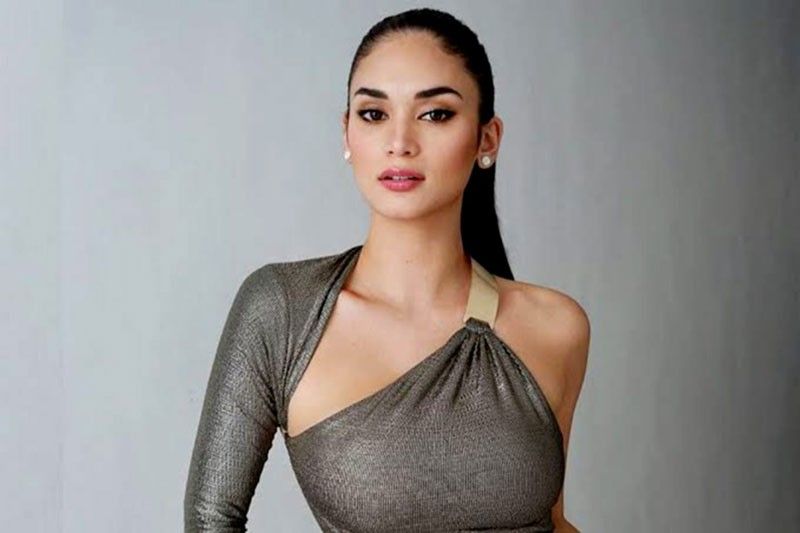 Beauty tips from the most beautiful
Pia Wurtzbach: Confidence is beauty.
I like to stick to the basics like eating clean, drinking lots of water and never falling asleep with makeup on. It's really underrated. You can have the most expensive makeup and products but if you don't take care of yourself, it'll all be useless. Based on my experience with beauty and skincare, what you put in your body is what's the most important.
What makes a woman beautiful is her confidence. The way she carries herself and the way she smiles and interacts with other people. It's not about the makeup or the clothes. It's about how a woman can unapologetically be herself and enjoy life with a great big smile.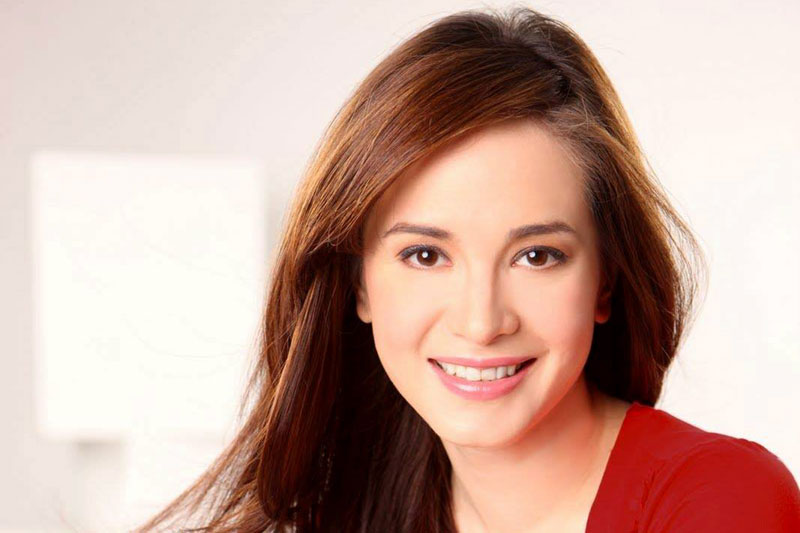 Lucy Torres- Gomez: Move your body. Edit your life.
Invest in skin. Good makeup products only come next to good skin. Before, I was very obsessive about using just one skincare routine and it has been a search for "The One." I realize now that you have to switch it up depending on the weather, your stress level, how busy your days are. And that it works well to have a few favorites on rotation.
I like nourishing my body from within, too. What you eat matters. It is a process, and a lifestyle you adopt. For it to work you must commit to a holistic approach instead of attempts confined within short periods.
Purpose is very important, too. How are you using your beauty to make the day, life, more beautiful? It is a cliché, true, but it rings true on so many levels.
Move your body. Edit your life. Skin brushing is epic: it gives you baby skin. Eat clean. Allow yourself to indulge. (Sometimes.) Because the quest to become better and look your best is not linear; some days are harder than others. Love the face and body you are born with, and instead of wanting to look like someone else, just work at being the best version of yourself!
Gloria Diaz: Sleep well with no worries.
I always say that sex is the best beauty secret. I have to add another: No utang. If you have little or no financial worries, you will sleep well. So that's my next beauty tip: Get yourself plenty of good sleep.
Carolyn Masibay-Garcia: Have a beautiful heart.
Beauty secrets? I don't think there is a secret to being beautiful. But sleeping early is one. When I don't have to go out at night, I make it a point to sleep early. Doing some exercise is another; it keeps you healthy too. And when you're healthy you are happy, and your beauty comes out. I like to tan myself if I have the opportunity, but I shield my face from the sun; I cover it completely with sunblock and a hat.
How to stay beautiful? It is all about your attitude in life. Take care of yourself, like being healthy and well-groomed. Being happy makes one beautiful, too. I love so much doing sleepovers with my four young grandchildren. They give me so much joy in life. What makes a beautiful woman? A combination of her character, her kindness, and her beautiful heart. Being a God-loving and God-fearing-person makes you a beautiful woman.
Margie Moran-Floirendo: Experiencing brokenness and triumph makes me confident and yet humble.
My best-kept beauty secret? Having a peaceful heart and enjoying happy relationships with everyone I know.
I am a Christian and I live life with love and truthfulness. So, complementary to anti-aging interventions at the Belo Clinic, my skin glows. I am healthy because I forgive my adversaries and because, being a grandmother, I enjoy the company of my granddaughters and my daughters. I also have to explain that beauty comes from within because I have a relationship with Christ.
The experiences one goes through in life — both brokenness and triumphs — make one confident and yet humble. A true and loving person who has gained wisdom is beautiful. At 66, I only remember the triumphs that made my life extraordinary and, hence, now I am a beautiful woman. When I was 20, I was just pretty.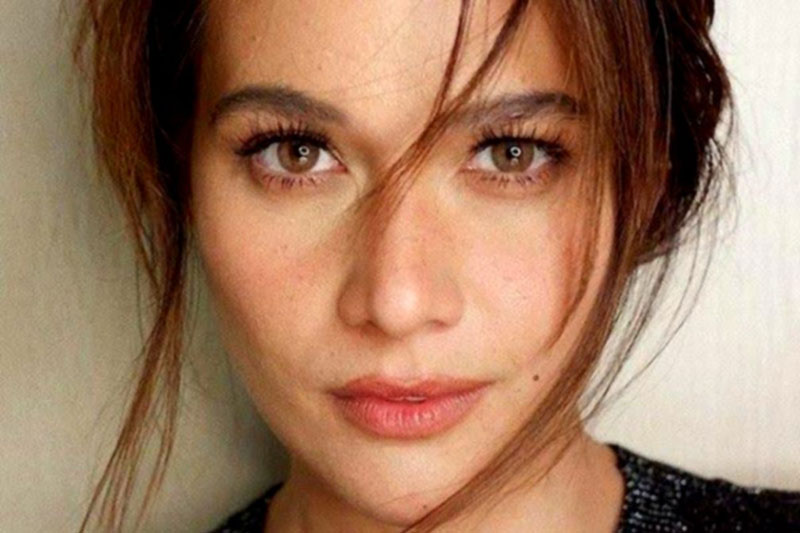 Bea Alonzo: Being beautiful means self-care.
Being beautiful means self-care and being confident about how I look and feel makes me feel beautiful. Since my younger days, I have always been seen as the "fat girl" in showbiz and so I have tried to compensate by being a good actress and making great movies. However, I got tired of all the bashing and felt that I needed to do something about it. Thank God I found the AiveeClinic and their treatments have helped me to optimize my physical appearance and enhanced my confidence. I especially love the Thermage FLX, Aivee Ulthera and Aivee Glass facial treatments. Now I feel really good about how I look. Being confident really makes a woman even more beautiful.
Ariella Arida: Don't be too hard on yourself.
Here are my beauty secrets:
• Hydration. I know it sounds basic but it works the best. Not only in maintaining my skin glowing and radiant but also it gives a lot of benefits to my health.
• Working out. I'm a big believer in sweating. It not only helps me to shed pounds but it also makes my skin glow, especially after the workout. The endorphins released also give me a blissful feeling and triggers positive energy.
• Positive outlook. I might overlook this at times, but having this kind of demeanor helps my skin look younger and brighter. I guess positive energy makes me more worry-free, which prevents wrinkles and aging.
We have our own beauty regimen at night with our favorite skincare brands. No matter how tiring my day was, I will never skip washing my face (removing my makeup), toning, moisturising and applying a serum to my face.
My advice to women who want to stay beautiful? Don't be too hard on yourself. Enjoy every moment in your life and appreciate things, big and small. It's knowing how to have fun and seeing things in a positive way that makes everyone stay beautiful. Of course, don't forget your trusted beauty regimen (whatever works for you) before going to sleep.
What makes a woman beautiful?
Self-confidence. A woman who is self-secure, comfortable in her own skin and who knows what she wants in life exudes beauty and power that come from her inner being, which makes her confidently beautiful.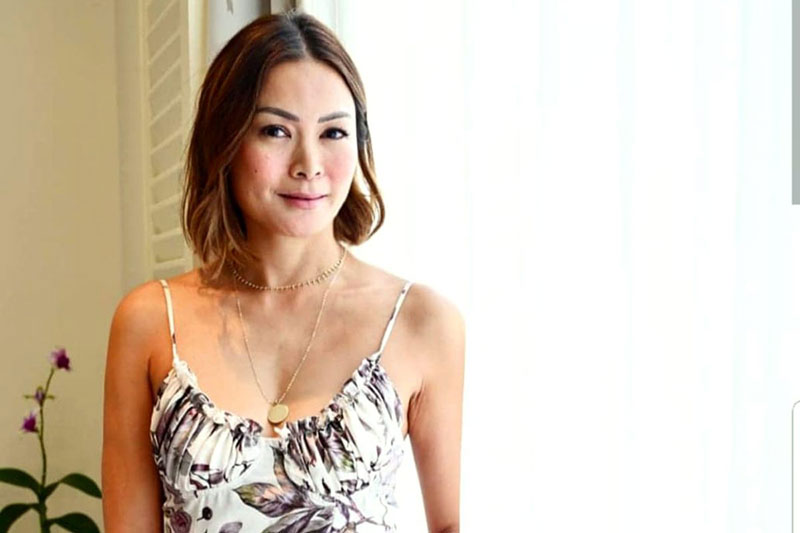 Apples Aberin: Avoid stress. Choose your battles.
Consistent skincare is key. Start taking care of your skin in your 20s! A good moisturizer, serum and eye cream are musts for me. Try to keep the regimen simple so it's easy to fit into your daily routine.
Get enough sleep. I used to survive with four hours of sleep but I realized that at least six to eight hours is a must. I have more energy, my brain is sharper and I'm generally in a better mood.
"Me time" should be non-negotiable. No matter how busy you get, find time to take care of yourself. Step back from the frenzy and do something that uplifts you. I usually hide in the salon for a pamper sesh, go on a Netflix binge or just spend quiet time with a bit of introspection.
Stay positive. Hard to do, and it's still a learning process for me. But I have learned to always do my best, choose my battles, and not stress out about things I can't control.
Count your blessings. Challenges will come and go and it gets overwhelming sometimes. So, I try to start my day with a grateful heart and a thankful prayer for all His blessings.
Next steps: Get into a healthier lifestyle through exercise and a healthier diet.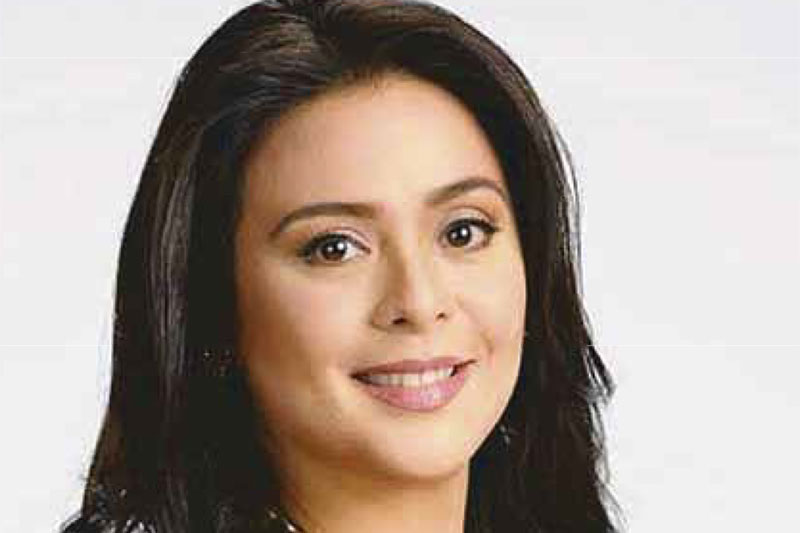 Dawn Zulueta: Engage in meaningful things.
My best-kept beauty secrets?
Hydrate. Get enough sleep. Be gentle when rubbing skin. I never sleep on my face; I always keep it at an upright angle when I lay on my side. This means wedging a pillow under my back and another in between my knees for support.
My advice to women who want to stay beautiful? Engage in doing meaningful things, such as being around people who uplift you, or taking up a new hobby, or playing with children often.
Always use sunscreen. Don't smoke, or quit if you still do. Avoid stress and toxic people.
What makes a woman beautiful? Confidence.
Tweetie De Leon- Gonzalez: Sunscreen is most important. And so is kindness.
What I mostly spend time and money on for my skincare is sunscreen. The routine use of a high-protection variety has probably helped in reducing some of my skin health concerns. I used to bake under the sun at high noon when I was younger and carefree and silly. I likewise use a dermatologist-prescribed retinol cream a few nights a week.
We need not look at others to find beauty. We each have our own unique qualities that make us attractive and appreciated. We have to know, acknowledge and celebrate these qualities in ourselves.
A woman is beautiful when she is kind — kind to others and to herself.
Gemma Cruz-Araneta: Avoid life's treacherous dead ends.
Oh, dear! My best-kept beauty secrets will remain a secret, which I will carry to my grave.
Thank you for saying that I am beautiful. My unsolicited advice to those who want to look like me when they turn 76 is to avoid life's cul-de-sacs — you know, those treacherous dead ends.
No matter how dazzling you are, beauty is in the eye of the beholder.
Melanie Marquez: Have a forgiving heart.
A woman should be physically and mentally conscious in her being.
Drinking eight glasses of water daily will help you digest your food intake. (Also: Eat the right meals.) Sleeping eight hours a day, with a matching power nap of 5-10 minutes in the afternoon, will help you stay calm but sharp and alert at work. Exercising 30 minutes daily will activate every fiber of your being, and help you reduce stress.
A woman should be spiritually in tune with God. Pray to seek guidance and comfort. Be a forgiving person, no matter how much people offend you.
Have a forgiving heart.
Lastly, have a sense of humor. When a woman is physically fit and emotionally in tune with her righteous being, she will surely regain her sense of humor in life.