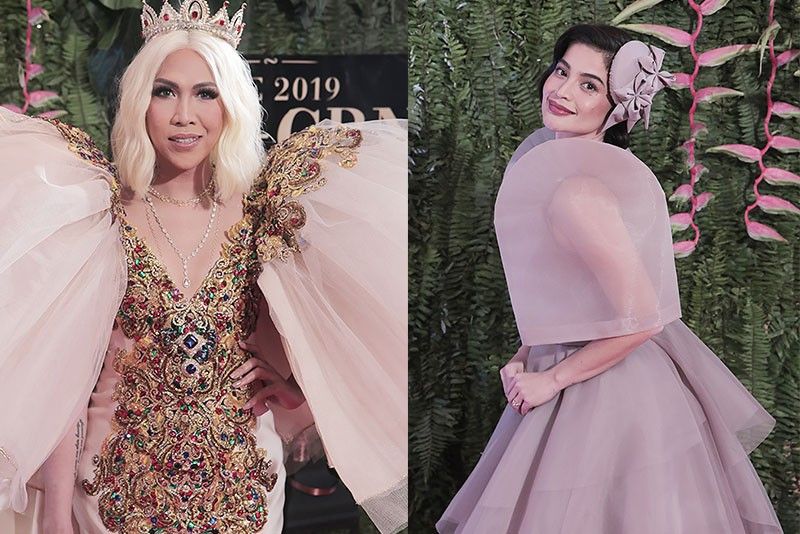 From left: Vice Ganda in Paul Cabral; Anne Curtis in Mich Dulce.
Philstar.com/Kat Leandicho
ABS-CBN Ball 2019: 10 most controversial red carpet outfits
MANILA, Philippines — ABS-CBN Ball is one of the most anticipated fashion events in the country. Apart from glitz and glamour and the ball's fund-raising event, social media users always look forward to see celebrities' outfits as Internet users become fashion experts at this time of the year.
Lo and behold, here are 10 of the most talked about ABS-CBN Ball outfits this year.
Jane De Leon's 'Narda' gown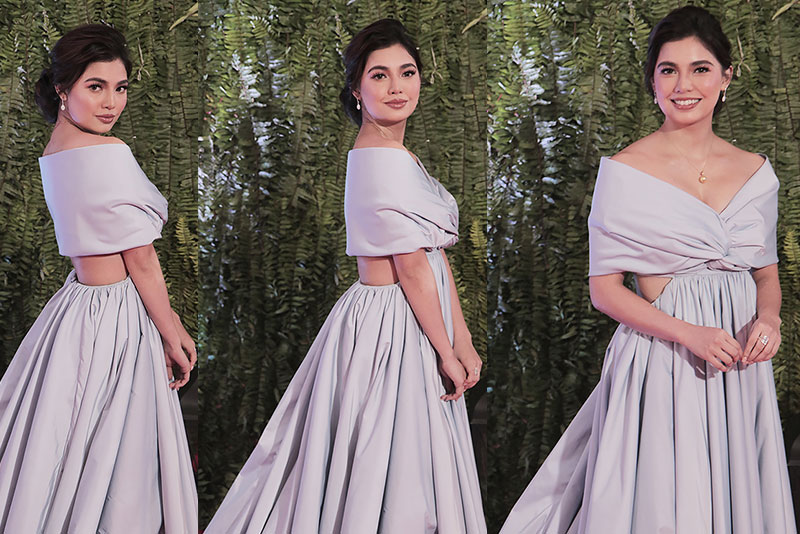 Jane at the red carpet. Philstar.com/Kat Leandicho
Jane walked on the ball's red carpet for the first time since getting the role of Darna. Fashion experts and netizens had been waiting for this new face of the iconic Filipina superhero on the red carpet, but some were disappointed with her rather simple baby blue Vania Romoff-designed gown.
The Darna-inspired ensemble lacks punch, so instead of seeing Darna, some Internet users compared the dress to Narda, Darna's plain Jane counterpart, no pun intended.
"Nilamon ni Liza (Soberano)," one comment on Jane's Instagram post on the outfit said.
RELATED: In Photos: Jane De Leon on Darna-inspired outfit at ABS-CBN Ball 2019
Jane replaced Liza in the role of Darna as Liza had to quit due to a finger injury. At the ball, Liza wore a Patricia Santos creation that catapulted her in the best-dressed list of many magazines and news sites.
RELATED: ABS-CBN Ball 2019: Fans, editors name top 10 best dressed women
Gerald Anderson's Scout Ranger pin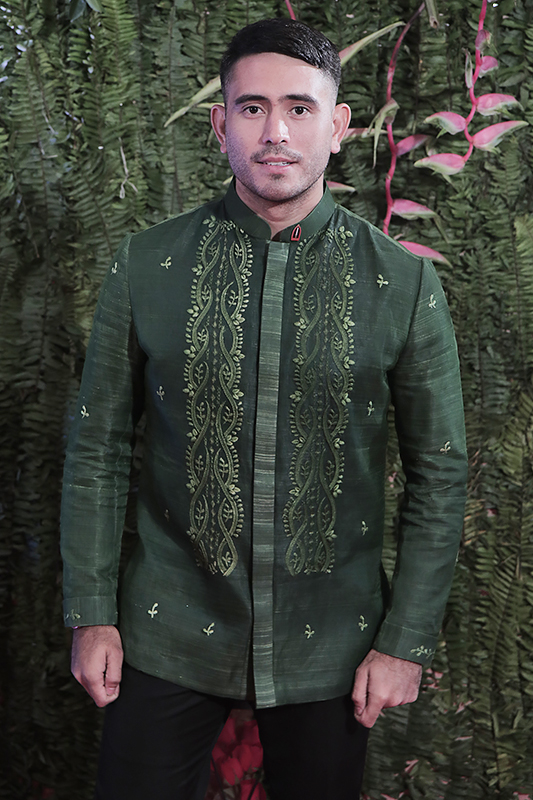 Gerald Anderson in a military-inspired Joey Espiritu Barong Tagalog reminiscent of his recent military training. Philstar.com/Kat Leandicho
This was the first time in a while since Gerald walked on the ball's red carpet without a date. Sporting a green Joey Espiritu-designed Barong Tagalog reminiscent of his recent army training and upcoming action series where he would play a soldier, netizens criticized him for wearing a Scout Ranger pin. Army spokesperson Lt. Col. Demy Zagala, however, called the gesture a "manifestation of his support" for the military.
RELATED: Bea Alonzo, Gerald Anderson, Julia Barretto on going solo at ABS-CBN Ball 2019
Vivoree Esclito's 'unfinished' dress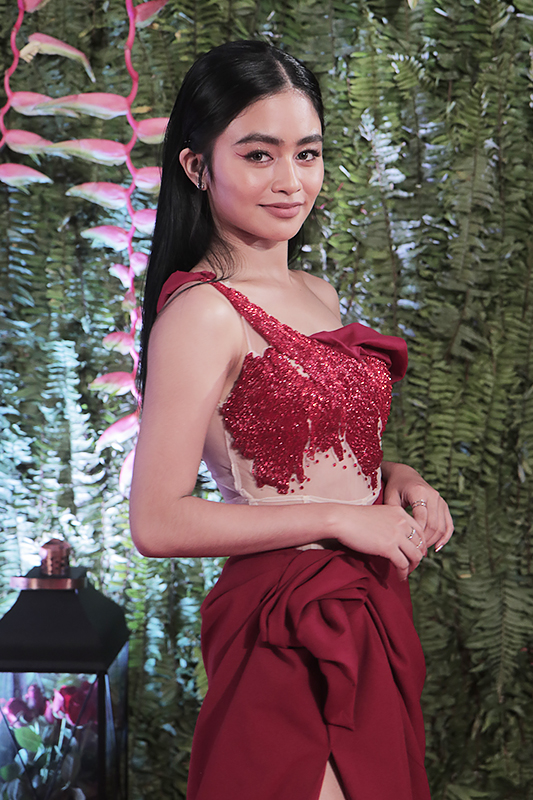 Vivoree Esclito. Philstar.com/Kat Leandicho
The young actress reportedly donned an unfinished gown to the ball, which made her fans wonder how it happened. Her stylist Vanessa Mercado took to Twitter to explain, saying that the day before the ball, the heavy beadwork for the top half of the design damaged the gown's fabric. This led the designer to redo the whole upper portion of the dress.
Because of what happened, Vivoree's dress was among those listed by some news sites as among the "worst" that night.
Kim Chiu's Benj Leguiab-designed Terno
The young and energetic actress didn't fail to capture everyone's attention when she walked on the ball's red carpet. Her gown that night, however, has given birth to social media memes as she was edited in different scenarios such as a shawarma, shuttlecock, flowers and table stand, to name a few.
"Ang dami na narating ng gown ko!!" she said of the memes in an Instagram story.
Ryan Bang's 'bank manager' suit
Before the ball, Vice Ganda joked that Ryan was not invited to the ball. The comedian later described the Korean host's silver and white suit as looking like a bank manager's.
"Si Ryan Bang nakakatawa. Ba't may um-attend na manager ng bangko?" Vice Ganda said in "It's Showtime."
Awra Briguela's 'Puto Bumbong'
The Internet sensation turned TV star ramped on the red carpet in a purple Rihanna-inspired modern Terno. But social media users said that Christmas season is now already here because of Awra's "Puto Bumbong" gown that night.
Maymay Entrata gets another nod from Tyra Banks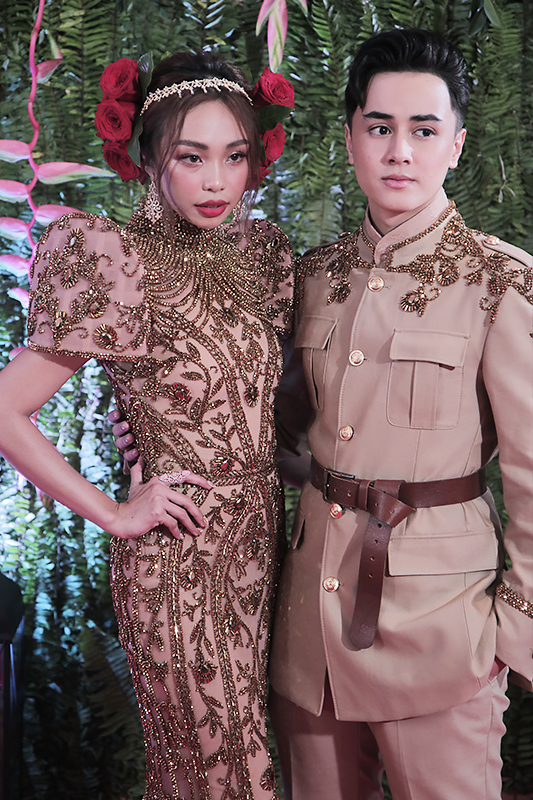 Maymay Entrata and Edward Barber in Manila Cathedral-inspired Furne One creation. Philstar.com/Kat Leandicho
Created by Dubai-based fashion designer Furne One, Maymay's Manila cathedral-inspired gown that night was definitely a head-turner, so much so that it caught the attention of supermodel Tyra Banks, who again liked some of Maymay's photos on Twitter.
Bea Alonzo's 'not Filipiniana' Filipiniana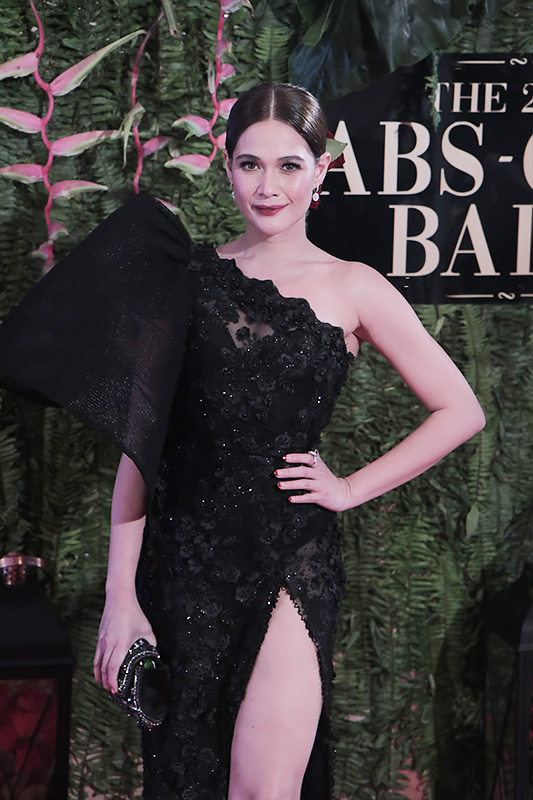 Bea Alonzo in a Spanish senorita-inspired Terno. Philstar.com/Kat Leandicho
Like her former boyfriend Gerald, this was the first time in a while since Bea walked on the red carpet alone. Although she was hailed as Best Dressed Female in her Jun Escario-designed, Spanish senorita-inspired black gown, some netizens insisted that her gown was not a Filipiniana.
Maja Salvador's gown a copycat?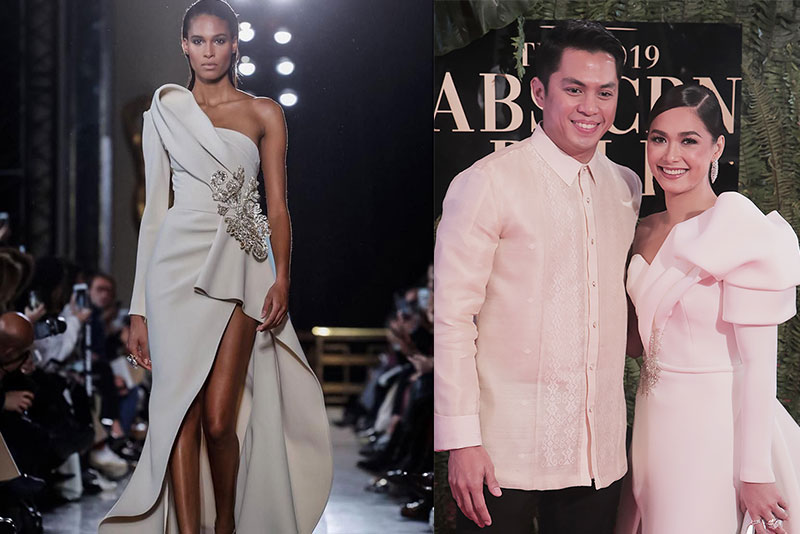 From left: Sassydaily.com's photo showing model Cindy Bruna in Elie Saab Couture early this year; Maja Salvador wearing a Puey Quinones creation and together with boyfriend Rambo Nunez at the red carpet. Philstar.com/Kat Leandicho
"The Killer Bride" star really looked like a killer in her one-shoulder white dress at the ball. But website Fashion Pulis couldn't help but compare Maja's gown made by Puey Quinones to Elie Saab's. "Inspiration or imitation," the site captioned the post.
Vice Ganda and Anne Curtis' 'anti-dengue' gowns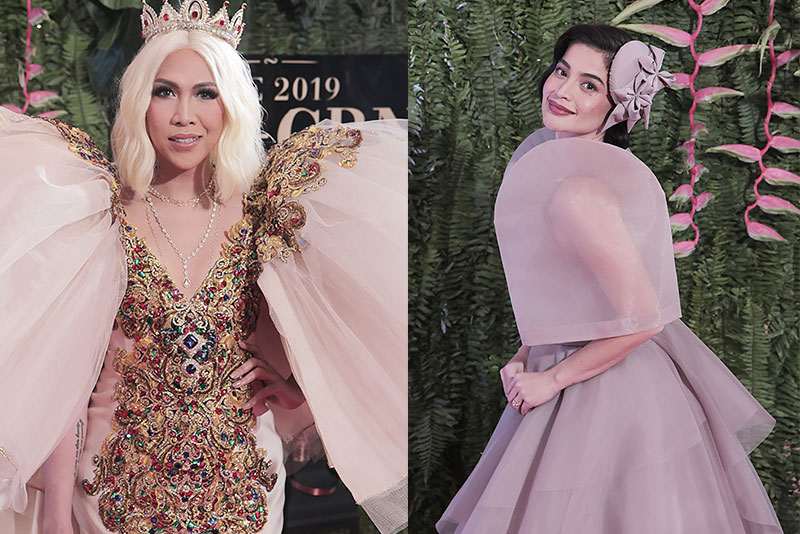 From left: Vice Ganda in Paul Cabral; Anne Curtis in Mich Dulce. Philstar.com/Kat Leandicho
The "It's Showtime" buddies defended their outfits in the ball. Vice said the Paul Cabral-designed gown was inspired by the Manila Carnival Queen in the 1930s, but netizens described it as an "anti-dengue" outfit. Internet users also said the same of Anne's "Classic meets Modern" Mich Dulce creation because of its oversized sheer butterfly sleeves.