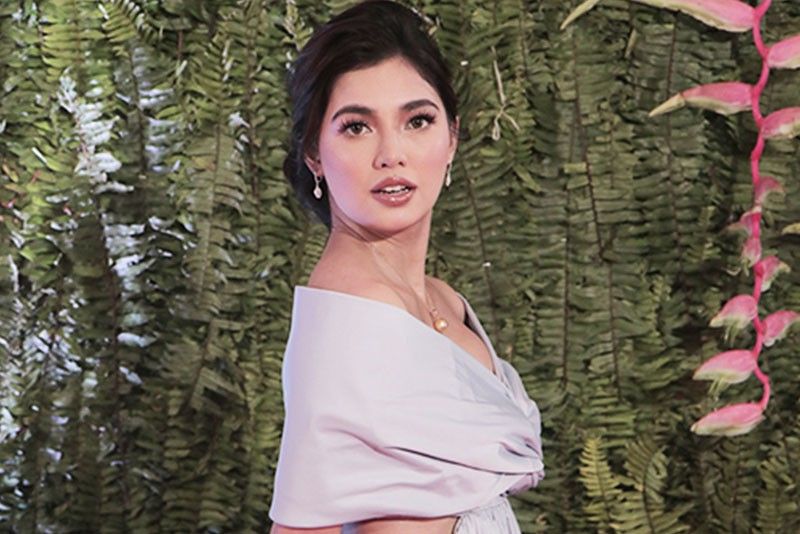 New Darna Jane De Leon at the ABS-CBN Ball 2019 red carpet
Philstar.com/Kat Leandicho
In Photos: Jane De Leon on Darna-inspired outfit at ABS-CBN Ball 2019
MANILA, Philippines — Jane De Leon, who has been picked among hundreds of aspirants to replace Liza Soberano in the movie remake of Filipino superhero Darna, was mum on her training for the movie.
But during the ABS-CBN Ball 2019 last Saturday, Jane explained to Philstar.com the concept behind her modern Filipiniana dress designed by Vania Romoff.
"Like Darna, (my dress is) youthful, energetic and refreshing," she said in an exclusive interview with Philstar.com.
The dress comes in an unusual baby blue color, which lends a sense of innocence and tones down Jane's decolletage that presents her sensuality. It also has a bow-like top resembling the "panuelo" or traditional Filipiniana cover-up, as well as side peek-a-boos reminiscent of Darna's two-piece bikini costume.
Capping the elegant look is a simple gold necklace with a single Southsea pearl pendant that seems to signify the "bato" or the magical stone that Narda swallows to turn into Darna.
At the end of the night, Jane was given the Belo Beauty on the Rise award at the ball.
Ever since she has been introduced as the new Darna, Jane has become among the much-awaited celebrities on the ABS-CBN Ball red carpet.
No details yet were given on the final release date of Jane's "Darna" movie, but reliable sources told Philstar.com that Jane is still busy training for the film and no Valentina has been cast yet.
One of the sources said Jane's physical training was so rigorous that she was in the verge of giving up, so when she would go to her friends to say how tired she was, they would tell her: "Eh ginusto mo 'yan eh!"
"In the movie, Darna would have a love interest, parang puppy love lang, but she would still end up single," one of the sources claimed.