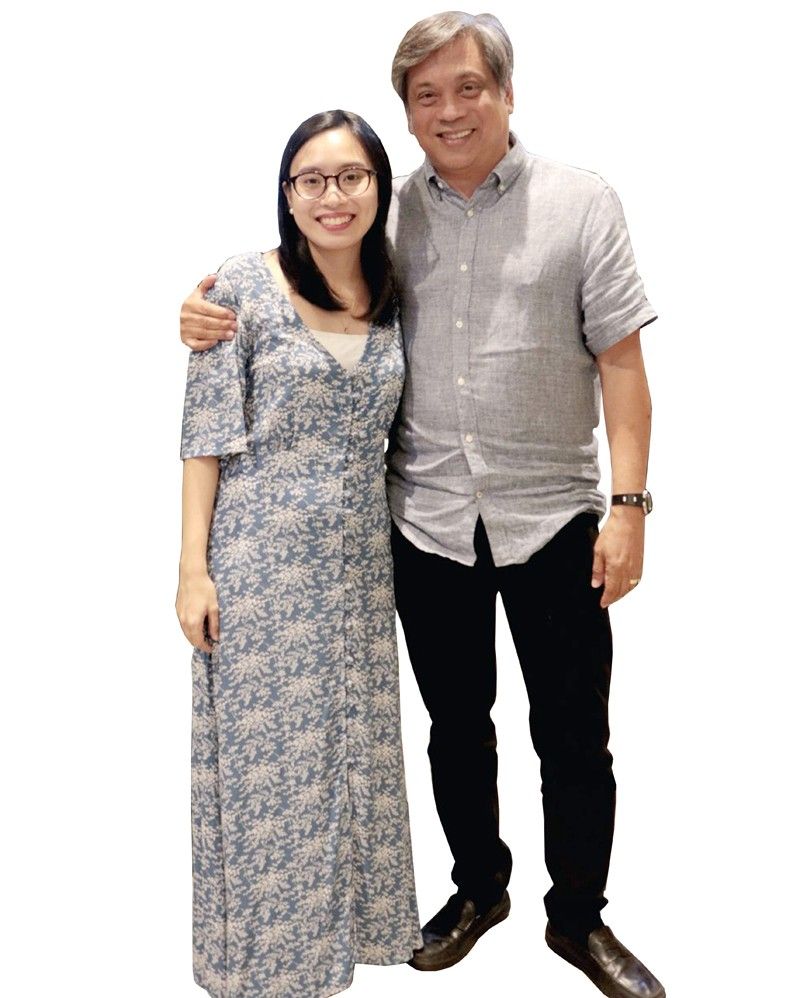 1771 Group of Restaurant communications manager Angelica Gutierrez, CEO Ricky Gutierrez
Photos by Alex Van Hagen For power MAC Center
Vicky Pacheco & Ricky Gutierrez, know what good food is all about
Have a great meal at the well-known Chateau 1771, palanggas, and recharge at Juicery by Chateau 1771. It's the newest and coolest healthy food hub in BGC. Believe me, I had dinner there recently and enjoyed my food immensely. Whoever said nutritious food and drinks can't be delicious has never been to this restaurant. At this new healthy food hub from the 1771 Group of Restaurants, healthy food has never tasted so good, nor looked so appetizing.
Offering flavorful convenience, the restaurant helps make pursuing a healthier lifestyle easier. Why opt for another sugary drink when you can have fresh, fruity goodness? Your body deserves only the best nourishment in the form of freshly made, healthy snacks and beverages that delight the palate — thanks to the advice of Tedrick Yau, who knows what good food is all about.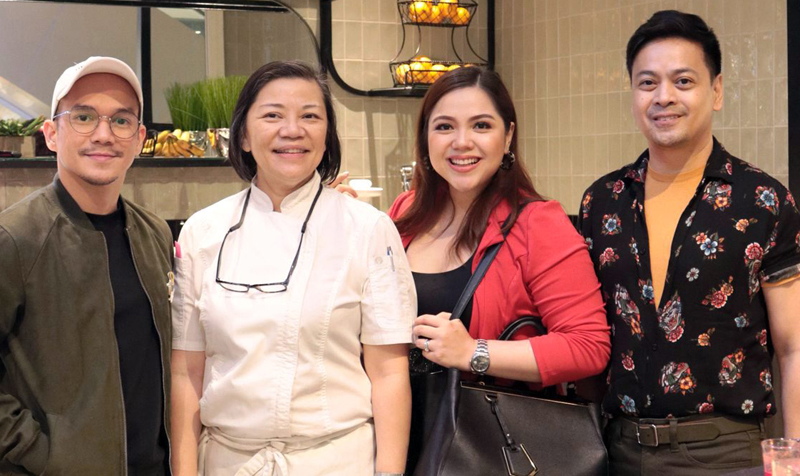 Miguel Moreno with executive chef Vicky Pacheco, newscasters MJ Marfori and Nelson Canlas
The exciting menu brings fun options to the table with classic combinations alongside new takes on familiar favorites. There are no extenders to be found here: juices are blended without ice, water, milk or cream to get their full benefits, while smoothies are made with sugar-free, all-natural yogurt that makes them a good source of probiotics — my type of food, dahlings.
You have also the option of sugar-free smoothies and shakes with nipa sweetener, a low-glycemic-index, natural flavoring sourced from the nipa palm. Get an added protein fix by adding flaxseed to your drinks — it aids in digestion and having a healthy heart.
Adhering to the impeccable standards of the restaurant, salads have different vegetarian and non-vegetarian options. A must-try is the signature Kale Caesar. For a good dose of protein, order the Asian steak tips or romaine Caesar with shredded chicken or quinoa.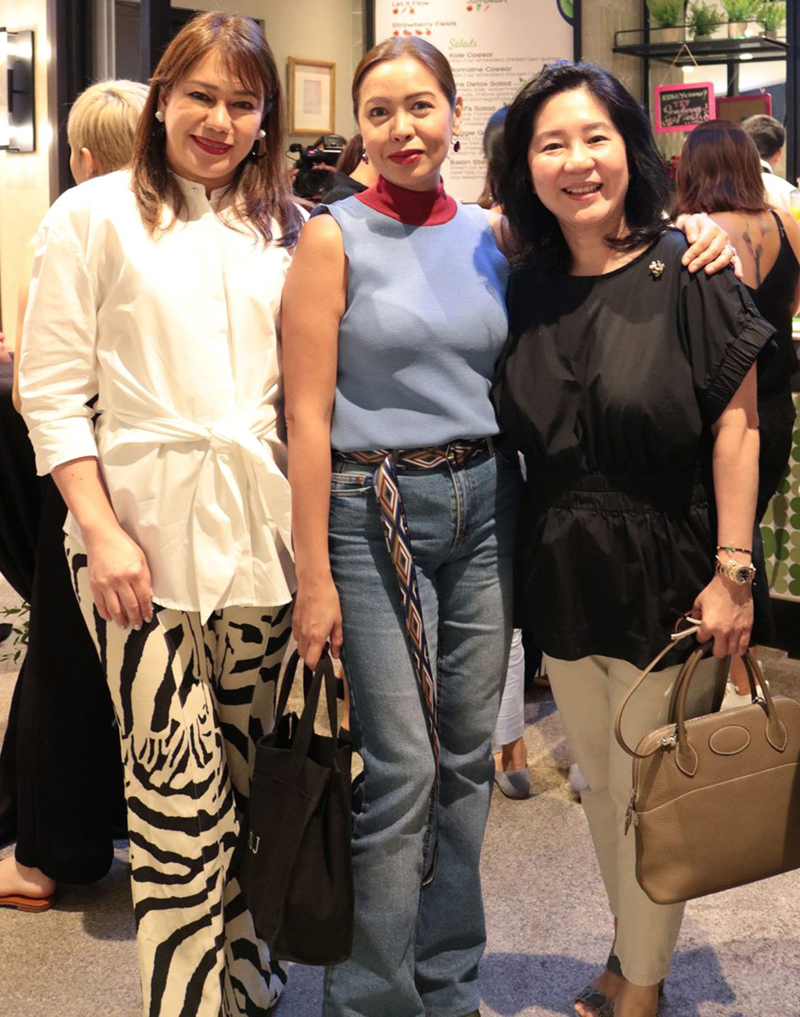 Czarina Syquia, Carmina Jacob, Eve Yukimtiao
At the recent launch, health buffs and lifestyle personalities sampled some of the exciting items on the menu. The colorful salads were a big hit, and everything was served in tasting portions to allow guests to try everything.
1771 Group of Restaurants COO and executive chef Vicky Pacheco introduced the new concept, as well as the process she went through to finalize the tasty yet healthy menu.
Hey, bring your kids, too! They'll love the smoothies and the healthy food items, just like the adults.
Check it out, palanggas, Juicery by Chateau 1771 is at the second floor, One Bonifacio High Street, 5th Ave. corner 28th St, BGC, Taguig. Follow Juicery by Chateau 1771 on Facebook: Juicery by Chateau 1771 and Instagram: @Juicery1771. Bon appétit, palanggas.
Head-to-toe pampering in one stop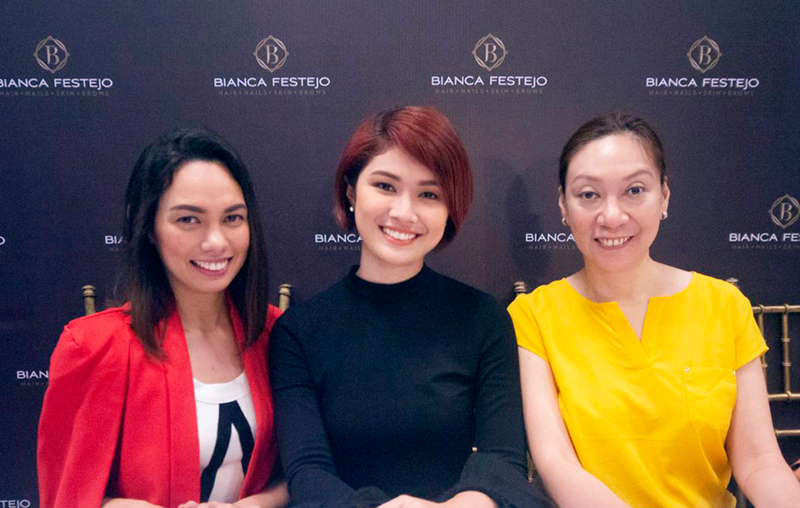 Bianca Festejo Hub founder Bianca Festejo, brand ambassador Thea Tolentino, GMA-7 talent manager Tracy Garcia
If you want a different kind of pampering, check out the fourth and biggest branch of Bianca Festejo Hub with experts sharing the vision of making anyone feel and look their best. Their personalized and professional brand of service is also sought-after by habitués who are partial to a salon that can address all their needs in one go.
The new location at Greenhills is sleek and minimalist, with two expansive floors that are ideal for spending a good number of hours for head-to-toe treatments. Their major and most popular service, as usual, are haircut, color and treatment combos with highlights as their core specialty. Both old and new clients swear by the skill level of their trained staff who are all about precision and consistency, without the post-hair service surprises because they understand that clients' wishes always come first, palanggas.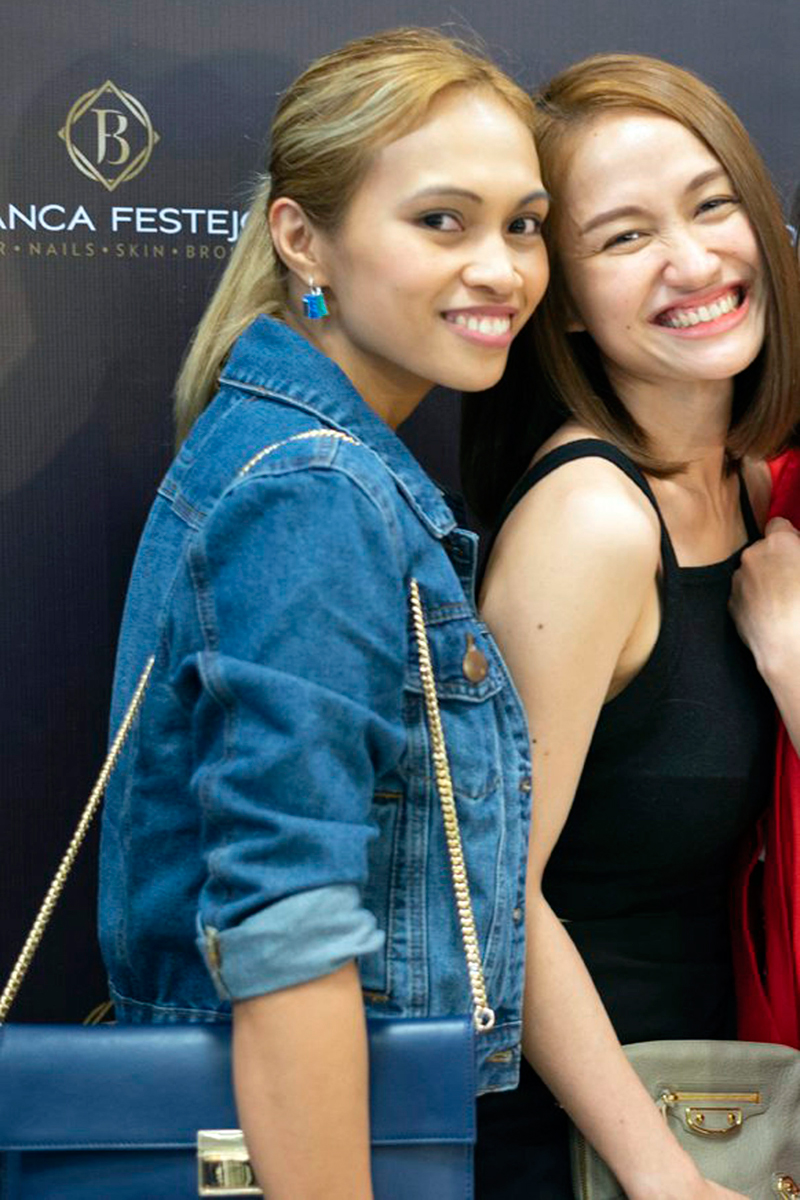 Menchu Feral, Kaylee Chan
The salon is a one-stop hair, skin and body treatment center that's centrally located in four Metro Manila branches. It offers a myriad of services marked by quality and affordability. Bianca Festejo's professional permanent makeup procedures — from eyebrows (microblading, ombre, shading) to keratin lash lift and lip tint — are topnotch.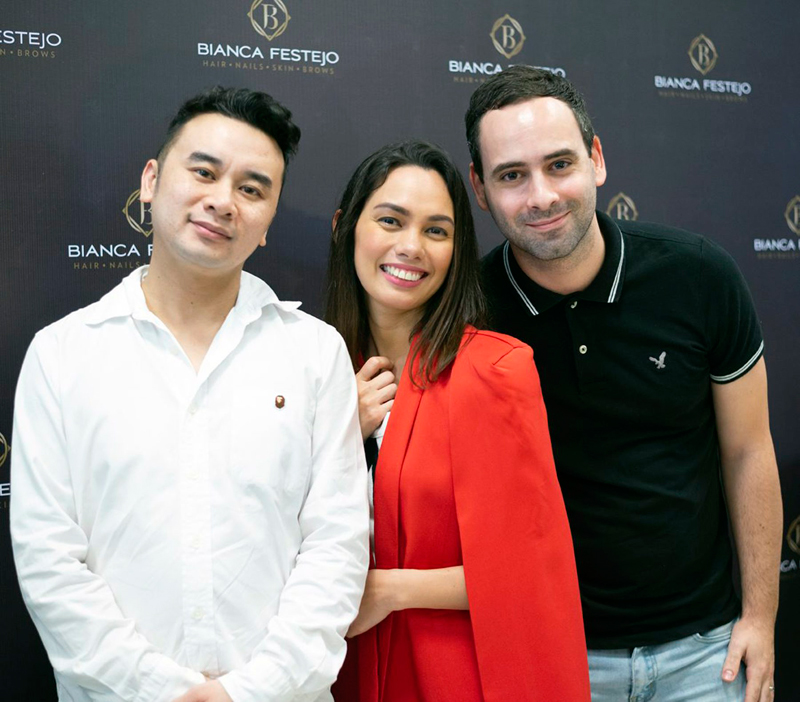 UAAKinming communications head Paul Chan, Bianca Festejo, Glam Me Up CFO Jeremy Feral
For inquiries, visit https://www.permanentmakeupstudio.co/ and www.biancafestejo.com. Follow @permanentmakeup.ph and @biancafestejohub on Instagram.