Gen-Z designer sews sustainable fashion
September 4, 2019 | 12:00am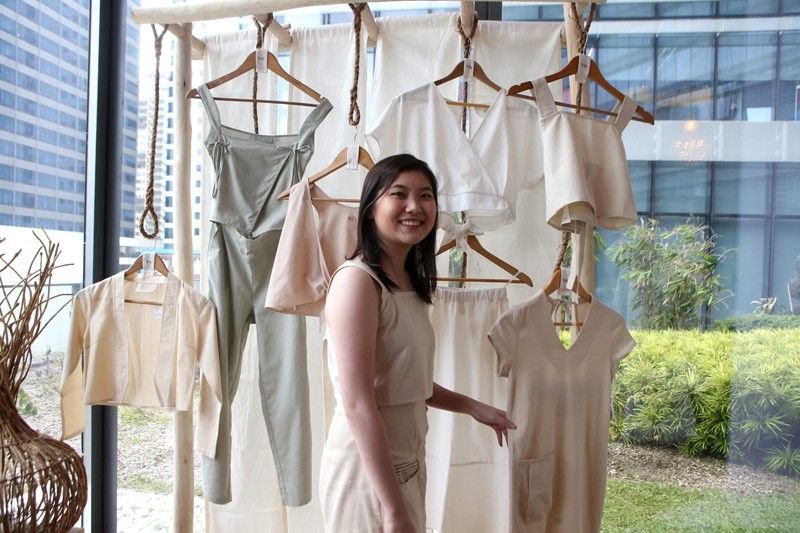 The Philippines has one of its first Gen-Z fashion designers in Alyssa Lagon, 19, founder of Tela, a sustainable clothing brand that not only resurrects fabric scraps into covetable fashion, but also helps environmental and livelihood causes.
"Since I grew up in the fashion industry, I've always known that I'm going to continue the family business," Alyssa says.
Fashion runs in her family's blood: parents Leo and Anna Lagon are the CEO and VP, respectively, of local fashion retailer Bayo. Alyssa would accompany them to the Bayo factory in Taytay, Rizal, and see how much fabric was wasted in the process of making fast fashion, leading her to wonder how she could make the unwanted scraps useful again.
The teen took short courses at the London College of Fashion's University of the Arts, where she learned the basics of fashion. Now a third-year Communications Technology Management student at Ateneo, she says the business and marketing principles she's learning helped her start her own brand.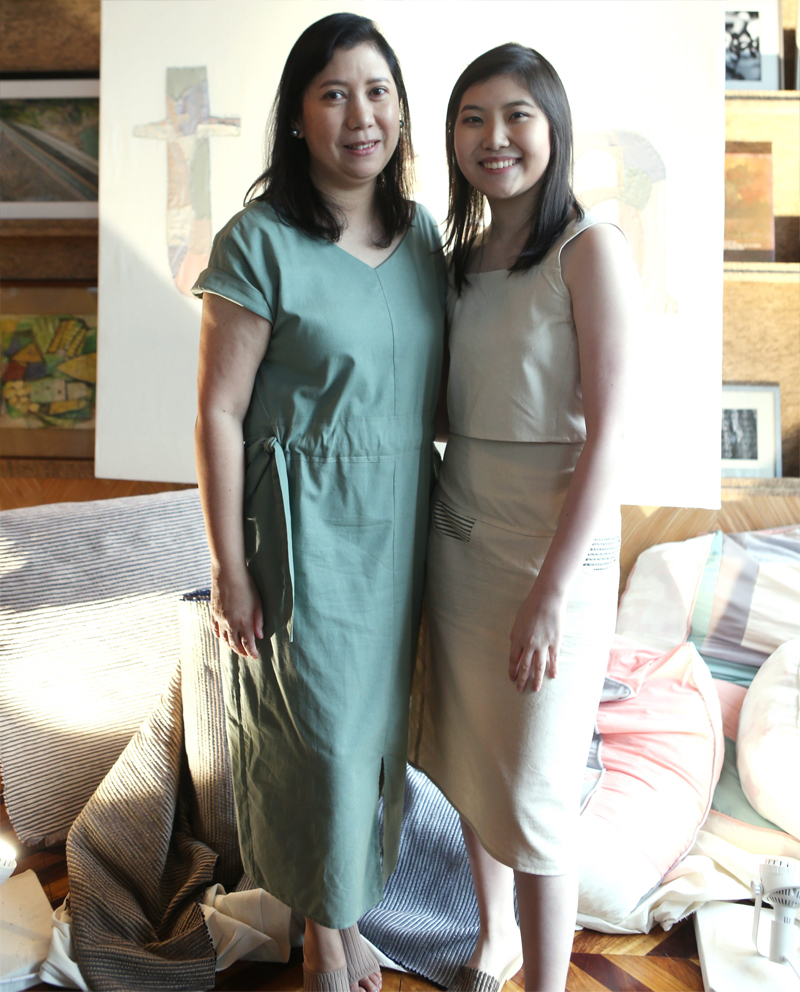 Like mother, like daughter: Alyssa is the daughter of Anna Lagon, Bayo vice president and creative director
"Tela is like our showcase through her," says proud mom Anna. "The Bayo Foundation could actually be open to anyone, and Alyssa was like, 'I can do that. I'll be the first one.' So it's like she's showing an example of how things can work, because sustainability is actually being part of a bigger community. It just so happened that it's the family business. I never knew that she was into marketing, into designing, but she saw everything."
And at this early stage Alyssa already has collaborators: Anthill Fabric Gallery, which sends the textile scraps to its weaving communities in Argao, Cebu, for them to make beautiful new textured fabrics from; Retaso, a sustainable furniture brand; and Rags to Riches, which makes Tela's oh-so-cute bags.
The result is Tela's debut collection, which consists of three lines: the most affordable is Refresh, made from natural fibers like cotton-linen, and free of embellishment. Alyssa's favorite piece is a soft, earth-toned vest that ties in the back and can be worn as a camisole.
The mid-priced line is called Renew, for which Alyssa makes patchwork appliqués out of scraps. "Every shirt has a unique pattern," she notes. "Each piece is one of a kind." The two patterns in this collection are tops with either a large patchwork appliqué on the front, or a smaller patchwork pocket on the side (an Alyssa favorite).
Revive is the priciest collection because it's made from hand-woven fabrics. The Bayo Foundation sends scraps to Anthill's weaving community in Argao, Cebu, which re-weaves them into textured fabrics. Tela then buys this upcycled fabric and Alyssa designs pieces like a striped dress with straps that can be crisscrossed in the back for a different look.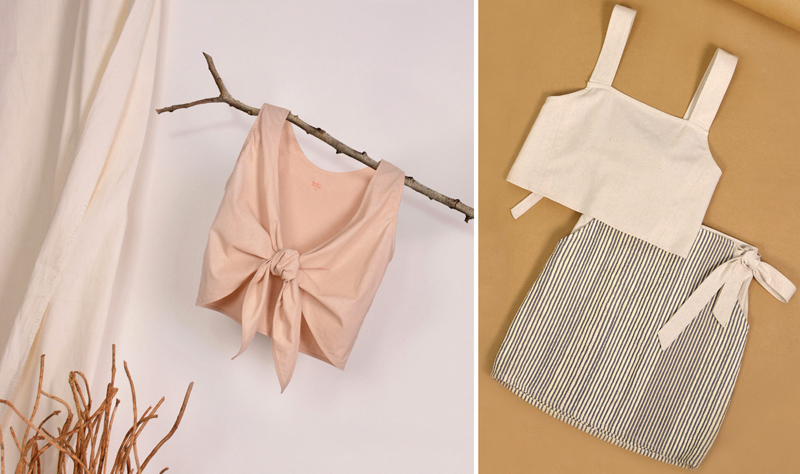 Eco-friendly fashion: Tela's three collections — Refresh, Renew and Revive — use or upcycle scrap fabrics into covetable, versatile fashion pieces.
Tela doesn't use buttons or zippers because they aren't sustainable, so the clothes feature a lot of ribbon details, drawstring waists, or are cut in such a way that they can be pulled over the head. "It was hard designing around this," Alyssa admits. "I had to design with ingenuity to find a way around it."
The bags feature similarly cunning designs. Tela sent Rags to Riches its upcycled fabrics and they crafted bags like a backpack that can be converted into a tote.
The shoes also feature the textured fabric as uppers. Made in Marikina by artisans, Tela's slides with wooden heels are so comfy.
"I'm aiming for people my age, Gen Z and millennials," says Alyssa, who claims the designer she most admires is her mother, Anna. "She designs Bayo, but she's humble about it."
With regard to Tela, she is likewise modest but purposeful: "I'm aiming towards more collabs with like-minded people and brands."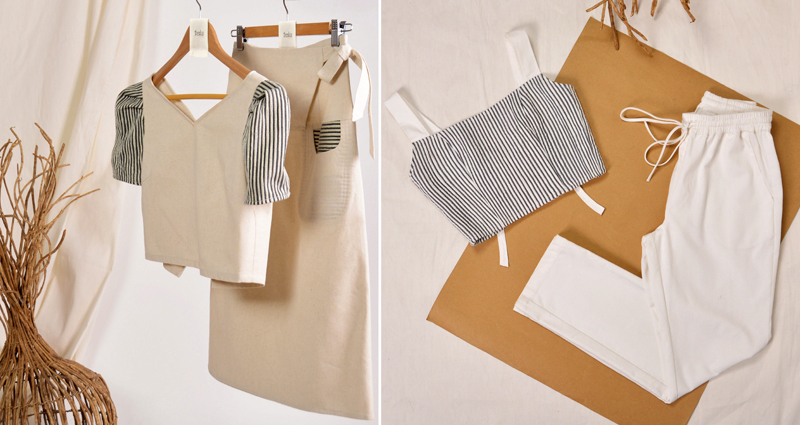 * * *
Tela is available in Manila House until Sept. 16, or you can buy on Instagram @tela.mnl.
Follow the author on Instagram and Facebook @theresejamoragarceau.