Eddie Baddeo: A tribute to the 'Bad Boy of Philippine Fashion'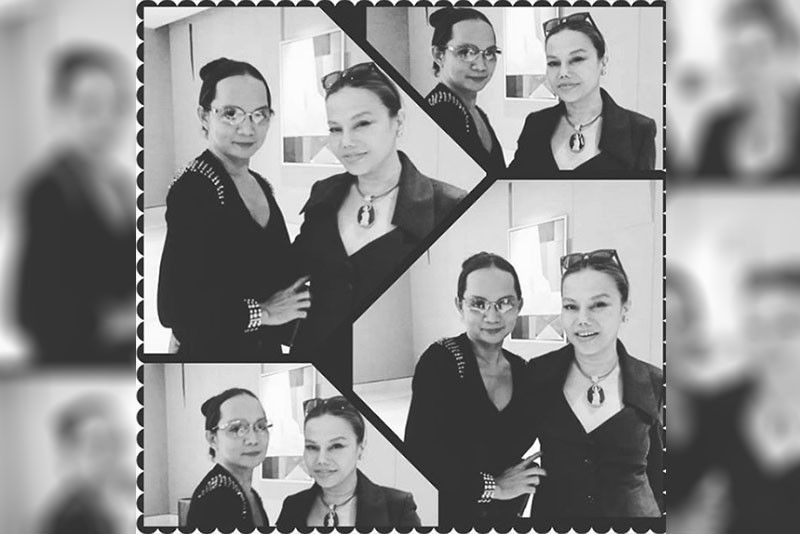 MANILA, Philippines — At the start of my career as a fashion writer, I had the chance to interview Eddie Baddeo after a group show by Quezon City designers at the Manila Pavillion in the early 2000s.
Actually, I really sought him out because I was an admirer of his work — and his unapologetic atitude — before I even became a writer for the now-defunct Today newspaper.
He was gracious, easily making me comfortable to ask him any questions about him and his radical collection. He made credit cards into a corset top and had supermodels Erma Maglalang, Jo Ann Bitagcol and Eazel Don wear them under thick, knit shawls.
That encounter turned into a beautiful friendship. He was generous and accommodating. But can also be feisty and combative.
As the "Bad Boy of Philippine Fashion," who made the avant-garde mainstream, who paid models exorbitant fees much to their delight, and who lived his truth the most fabulous way he can, Baddeo leaves a dent in the local fashion industry.
Eddie's remains lie in Arlington Memorial Chapel in Quezon City.
RELATED: Eddie Baddeo, Philippine fashion's 'enfant terrible,' succumbs to cancer