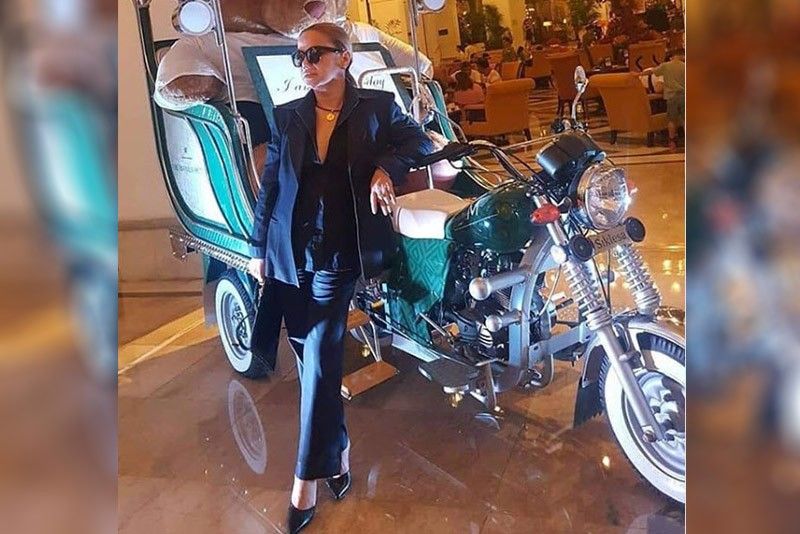 Avant-garde designer Eddie Baddeo
Instagram/Eddie Baddeo
Eddie Baddeo, Philippine fashion's 'enfant terrible,' succumbs to cancer
MANILA, Philippines — This August, just as Eddie Baddeo celebrated his 33rd year as a celebrity avant-garde fashion designer, he passed away this Friday due to colorectal cancer. He was 57.
Baddeo, who was also suffering from a hypothyroid condition, was diagnosed with Stage 2 colorectal cancer last June 2016.
In an interview with the Inquirer last 2016, Baddeo said it took him a while to accept his condition.
"I cried and cried... I cried so hard and just said to God, 'Extend'," he was quoted as saying.
He admitted to have feared dying so much that he also suffered from depression.
Nonetheless, he said that cancer changed his views on life and God.
"You have to accept your fate... I'm done with depression and loneliness. I'm happy now because I know I'm closer to God than ever," he declared.
"I offer everything to God—all my pains and sufferings... Whenever I feel low and in pain, I just lift up everything to Him. I surrender myself to Him."
Baddeo began his career as a couturier in the '80s. Apart from staying active as a designer until his last breath, he also served as a stylist to the stars.
Eddie was supposed to launch a book, "Obra Maestra," during the fashion show of his latest collection at the Cultural Center of the Philippines on September 13 and 14.
Last Wednesday, The STAR paid tribute to the designer's 33 years in the industry, as seen on his last Instagram post.
"Baddeo created metal bustiers, party wear made of Venetian blinds, cocktail clothes made from shiny compact discs, and headdresses from electric fan covers," The STAR wrote said in a 2018 article that marked the designer's 32 years in the business.
"Not surprisingly, his unapologetic passion for creating offbeat designs earned him a rep as Philippine fashion's enfant terrible."