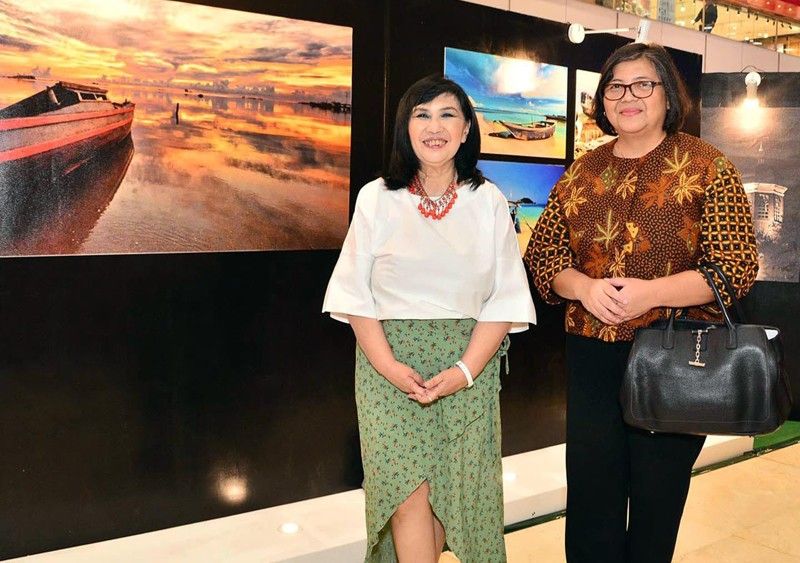 SM senior VP for marketing communications Millie Dizon and Indonesian Embassy deputy chief of mission Budi Dhewajani with the beautiful photographs of Indonesian photographer Raymond Timotius Lesmana in the background
Photos by Alex Van Hagen For power MAC Center
Philippines and Indonesia celebrate 70 years of friendship at SM Aura
Mall goers recently had the rare opportunity to have a glimpse of the breathtaking beauty of the marine biodiversity of both Indonesia and the Philippines, as well as compelling images of its people and tourist attractions during the recent "Pursuing Marine Development to Boost Tourism Growth" photo exhibit at SM Aura Premier.
A joint project of The Embassy of Indonesia in Manille, in partnership with the Federation of Philippine Photographers Foundation and SM, the show is part of the celebration of 70 years of Philippines-Indonesia Friendship.
Aside from being archipelagic in nature, the booming nations of Indonesia and the Philippines share a lot of similarities. Located in Southeast Asia, both countries are strategically positioned near the equator with which nature, no wonder, has given them, palanggas, a wealth of natural resources as it shelters the highest marine biodiversity in the world.
Indonesian photographers Raymond Timotius Lesmana and Anwar.
The show featured exquisite photographs of various maritime resources and cultural facets of Indonesia and the Philippines. Well-known Indonesian photographer Raymond Timorous Lesmana captured Indonesia's coastal wealth and beauty on the international stage by showcasing its marine tourism inspired by the cruising tourism boom in the Mediterranean and Caribbean seas.
Underwater photographer and diving coach Anwar presented amazing photos of marine life taken in various diving spots in Indonesia. Being an archipelago like the Philippines, Indonesia has a number of diving sites perfect for beginners, as well as professional underwater photographers.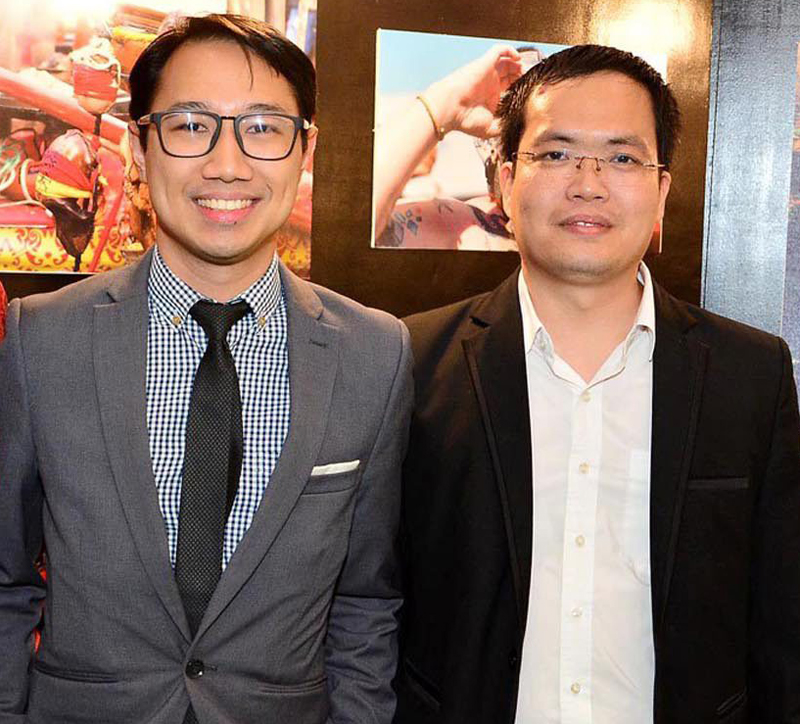 Embassy of Republic of Indonesia first secretary Agus Buana, Embassy of Brunei Darussalam second secretary Khairul Hazwan Nor, Embassy of the Socialist Republic of Vietnam first secretary Nguyen Thai Giang
Three Filipino photographers also showcased the country's maritime treasures. Mariano Sayno from Southern Tagalog captured the joyful faces of the locals. Rhonson Ng from Mindanao took guests on a cultural journey to beautiful Tawi-Tawi, Lake Sebu, South Cotobato, Surigao del Sur and Camiguin. Rovy Lloyd De Los Santos invaded the waters of General Santos City in South Cotobato to capture images of the giant tuna.
"Pursuing Marine Development to Boost Tourism Growth" is one of the many exciting cross-cultural events at SM Aura Premier.
Now I know, palanggas, why some of my friends who are worldwide collectors have works of those two Indonesian photographers.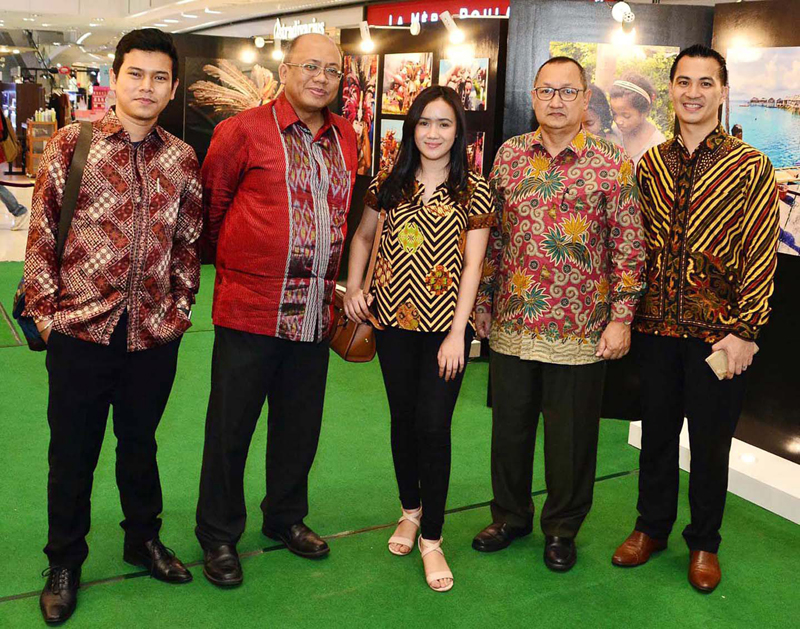 Indonesian Embassy's Gama Nasution, First Secretary Agus Buana, Pingkan Ezra, Minister Counsellor Teguh Wiweko, Rifel Pakasi
The power of two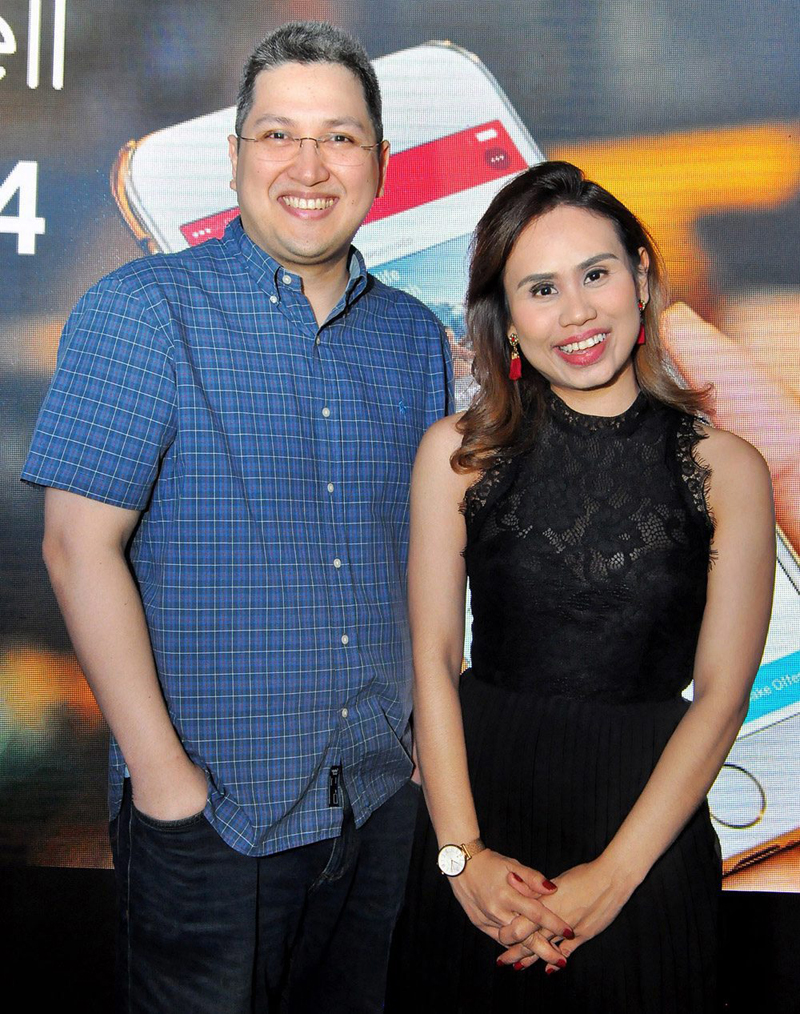 Carousell Philippines general manager Raffy Montemayor, Property24 head Tina Bautista
Adrenaline was definitely high as top officials of OLX, Property24 and Carousell celebrated the merging of two ultra-powerful classifieds marketplaces — Carousell and OLX — forming a single platform under Carousell Philippines, dahlings.
"There is enormous growth potential here and we believe that by merging, we can unlock that potential," enthused the smart and workaholic Carousell Philippines general manager, Raffy Montemayor.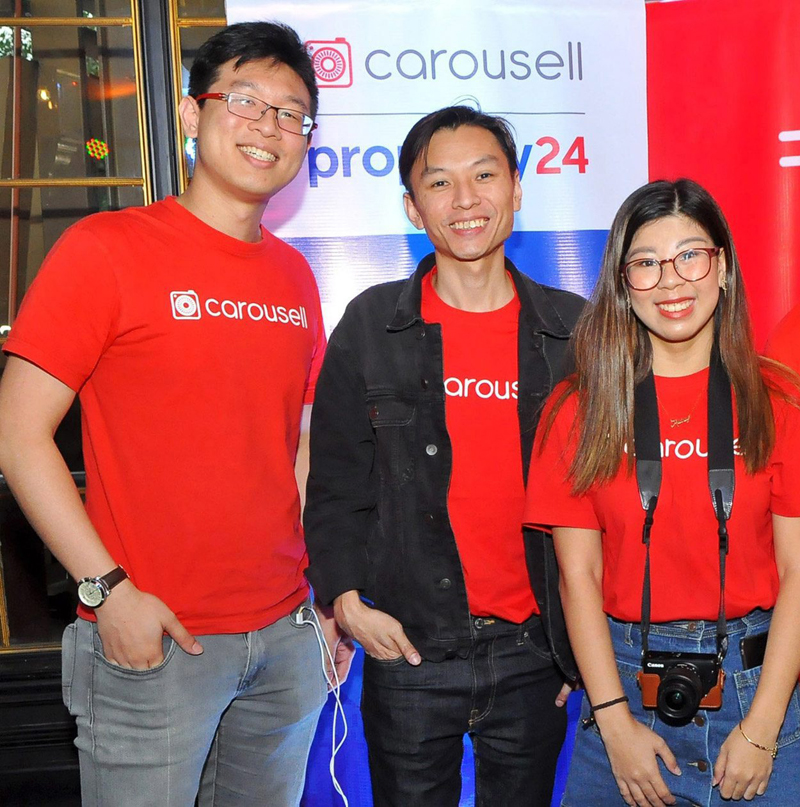 Carousell communications manager Patrick Lim, senior communic tions manager Jarieul Wong, Carousell Philippines community associate Audrey Martinez
Carousell brings together best-in-class features making online buying and selling easier. It also introduces the most advanced artificial intelligence technology to bring top-of-the-class classifieds to Filipinos.
Property24 head Tina Bautista, Carousell senior communications manager Jarieul Wong, communications manager Patrick Lim, Carousell Philippines senior marketing manager Ralph Garcia and marketing manager Marita Galvez joined everyone during the toast of this terrific merger.
Not bad at all, huh?