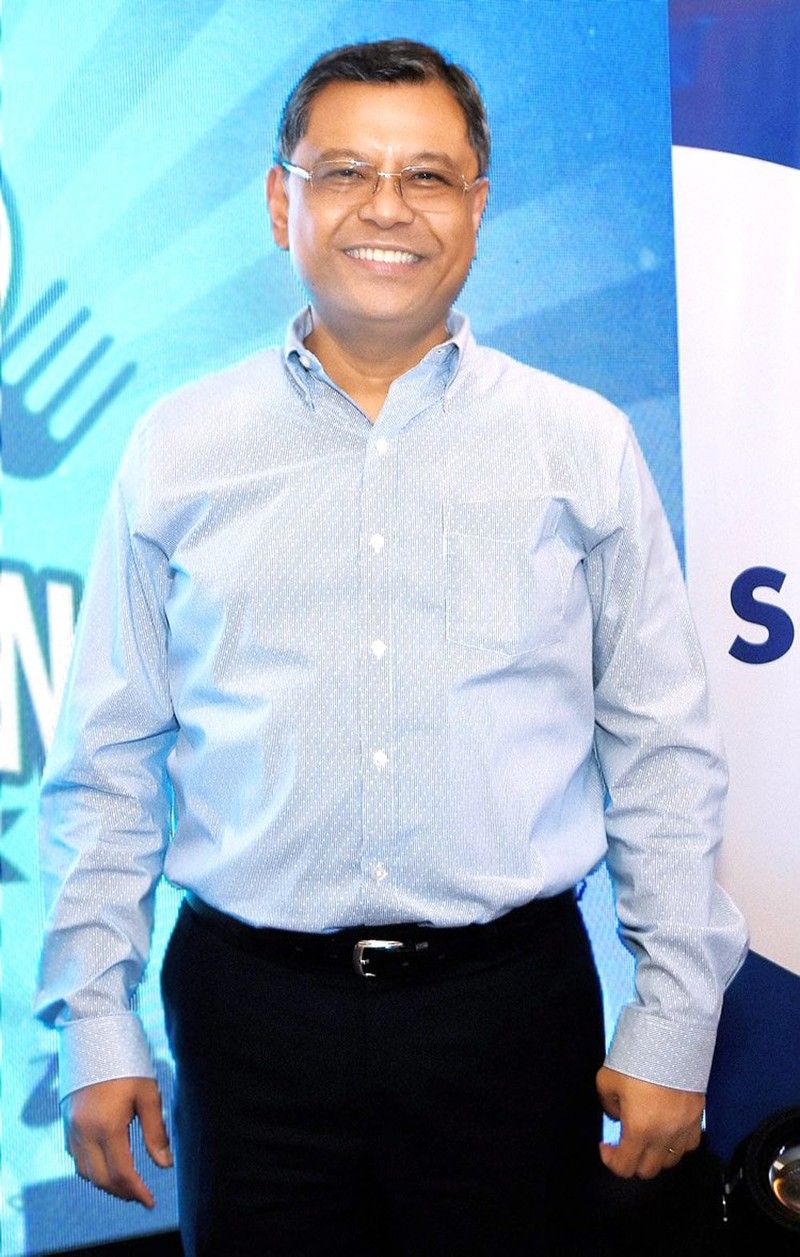 Isla LPG Corp. CEO Ruben Domingo
Photos by Alex Van Hagen Powered by MAC Center
The search is on for kitchen hero chefs
Solane, the leading LPG solutions provider, puts the spotlight on a new breed of Filipino chefs, dahlings, as it recently launched the "Solane Kitchen Hero Chefs' Edition," a nationwide cooking competition that aims to recognize a new generation of talented chefs.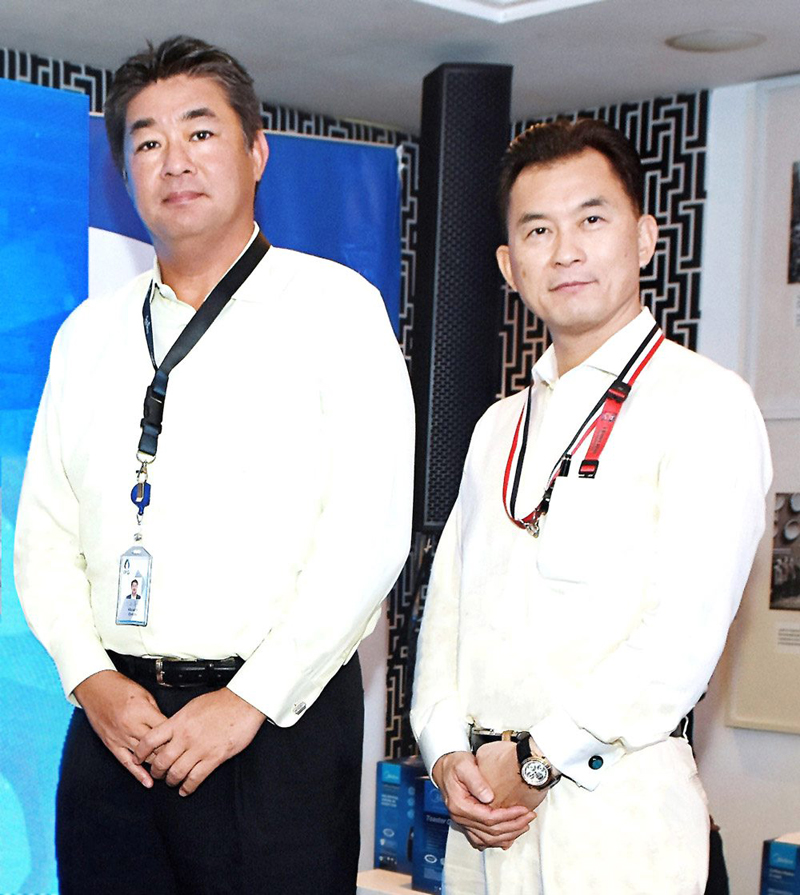 Isla Petroleum & Gas Corp. (IPG) CEO Atsushi Onishi, general manager for business development and Japanese accounts Hironobu Amano
"We believe that the Philippines has some of the best and most talented chefs in the world," said Isla LPG Corp. CEO Ruben Domingo. "Through the Solane Kitchen Hero competition, we aim to recognize these chefs who are vital in bringing Filipino cuisine to the world stage. At the same time, we are on a quest to explore and highlight Filipino specialties that are unique to our provinces," he added.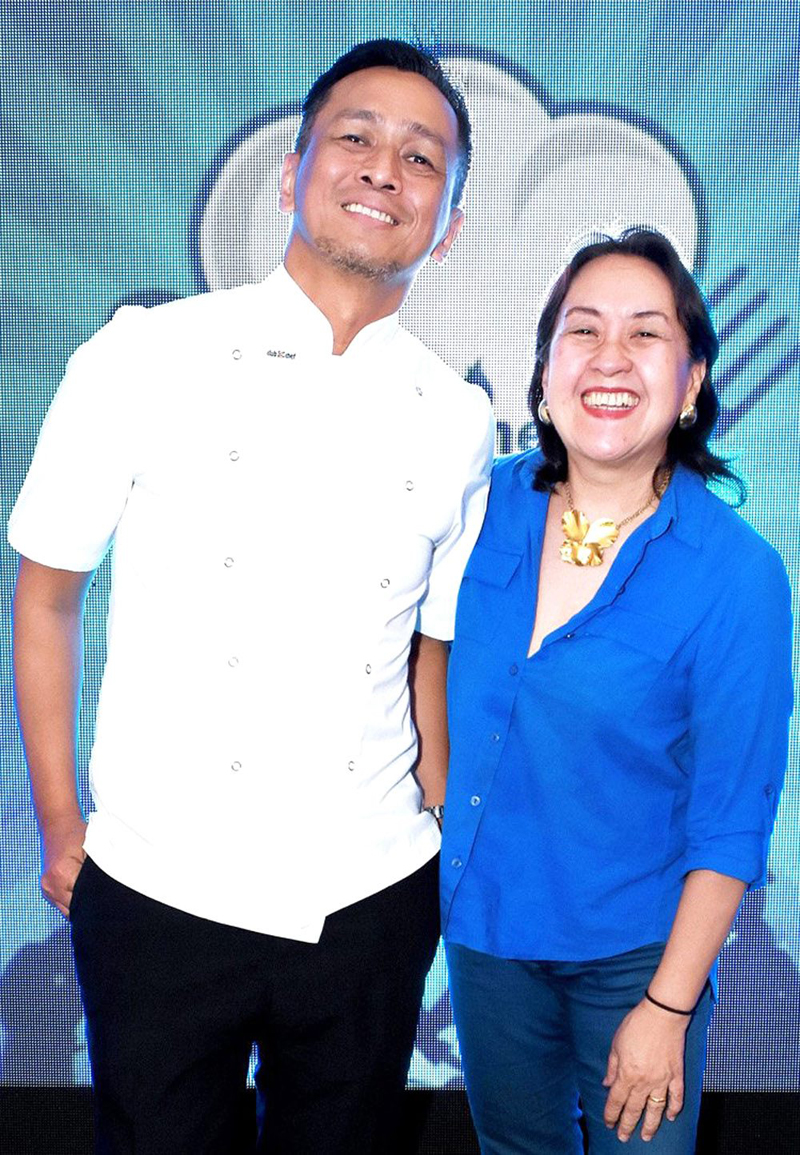 Solane Kitchen Hero ambassador chef Sau Del Rosario, competition director Nancy Reyes-Lumen
Domingo was joined by Solane Kitchen Hero ambassador chef Sau del Rosario and Solane Kitchen Hero directress and best-selling author Nancy Reyes-Lumen.
The competition will have two rounds: a 16-leg regional competition where contestants from different provinces compete per region to determine who will represent their region, and the national competition where all regional champions will hold a cook-off on Sept. 7 at Eastwood City to find out who will be hailed the Solane Kitchen Hero Chefs' Edition champion.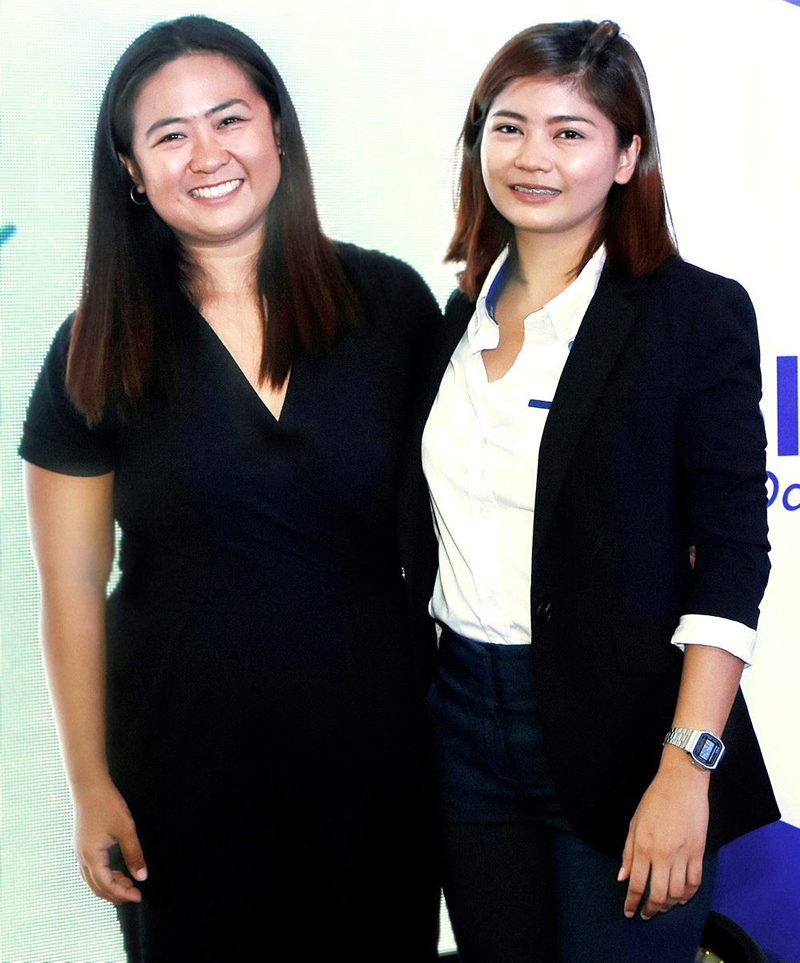 Midea Kitchen and Small Domestic Appliances product manager Roanne Hallig, Solane brand executive Dada Nartates
The winner, palanggas, will win P100,000 and a culinary trip to Japan.
For inquiries, visit and Facebook page or inquiries, visit www.solane.com.ph and Facebook page https://www.facebook.com/solane.ph/.
What expectant moms talk about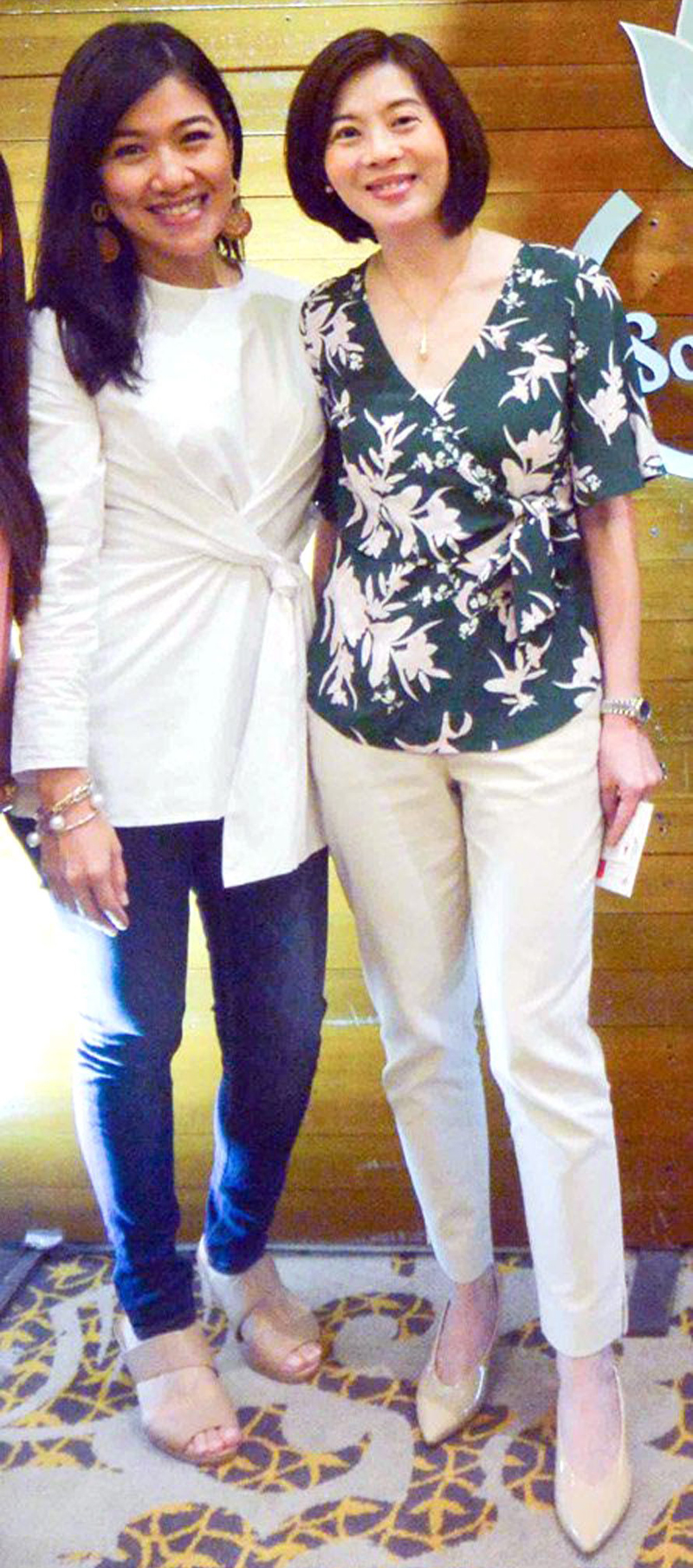 Birthing Beginnings founder Thammie Sy, Wellgold International Inc. marketing head MJ San Agustin
Birthing Beginnings founder Thammie Sy and So Sure Bladder Leakage Pad gathered expecting moms with their partners, dahlings, at the Sheraton Manila for an intimate workshop to help them in their journey to motherhood.
Thammie discussed some of the biological changes pregnant women normally experience like incontinence, the lack of voluntary control over urination when they sneeze or laugh.
Thank goodness for So Sure Bladder Leakage Pad, a sanitary pad specially designed for pregnant women to keep them dry and fresh — from pregnancy to childbirth.
With its antibacterial, antifungal and odor control benefits, So Sure Bladder Leakage Pad keeps freshness up to four hours, with three times better absorbency than an imported brand.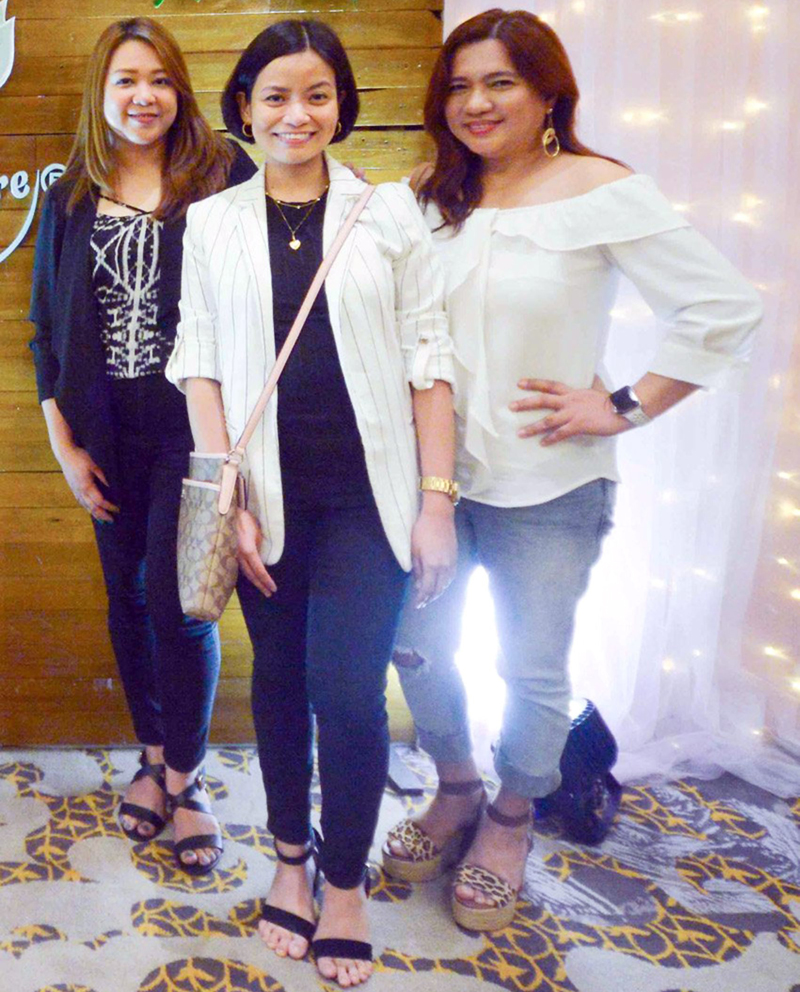 Scene Stealer account manager Diana Tan, Scene Stealer managing director Savannah Santiago, ieventsetc.com online editor Irynn Constante
"It is backed by Laboratory of Inorganic Nanomaterials, Institute of Chemistry, UP Diliman. So you can be sure So Sure Bladder Leakage Pad is the right product for you," said Wellgold International Inc., marketing head MJ San Agustin.
"I always experience bladder leakage — incontinence. The product is super beneficial as pregnant women are prone to infection," shared calligraphy artist Icel Ragudo.
"Education, a trusted birth team, preparation, a birth plan and finding relaxation and coping techniques are essential considerations from pregnancy to labor," Thammie added.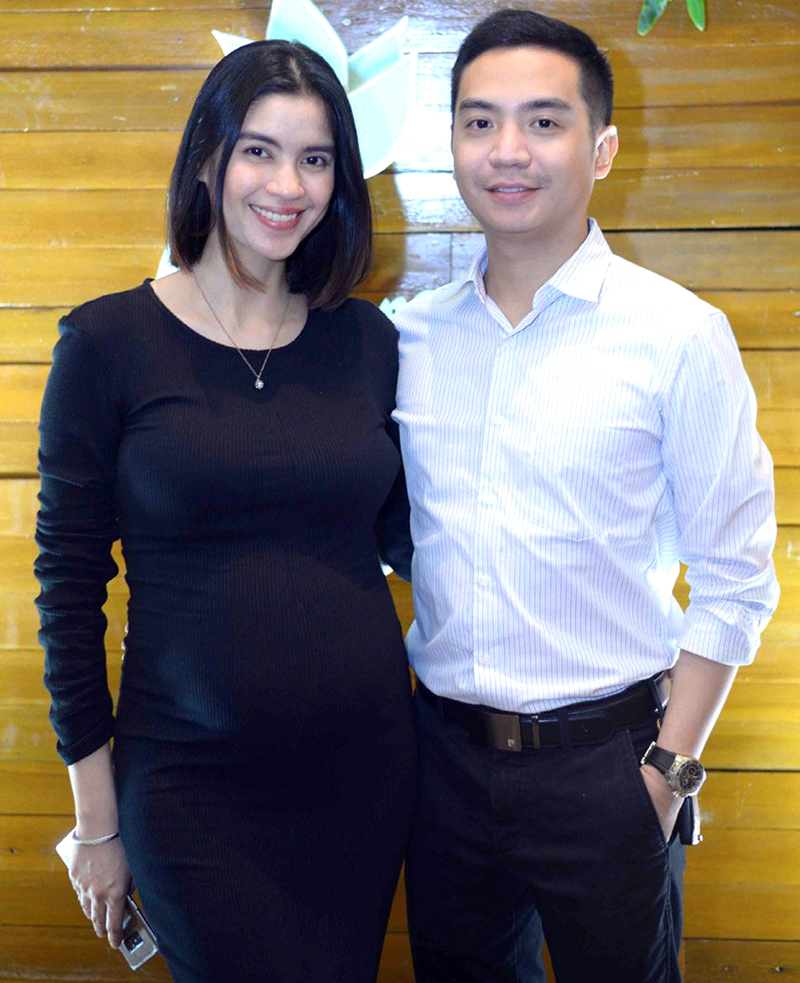 Bianca and husband EJ Espiritu
For information, palanggas, visit www.sosurepads.ph, like/follow @sosurepadsph on Facebook and Instagram.
For hassle-free shopping with delivery straight to your doorstep, shop at www.lazada.com.ph.
For inquiries, email: info@sosurepads.ph or call 470-1294.