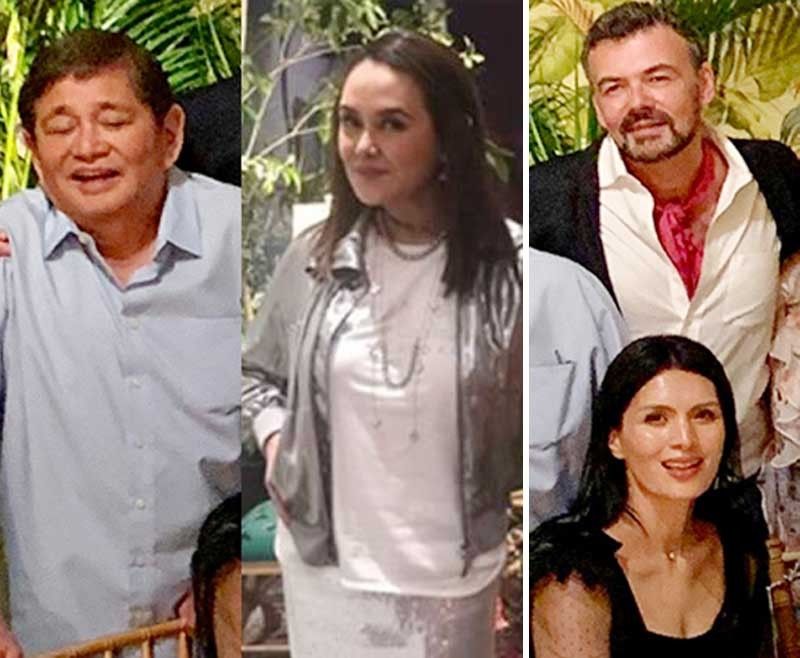 From Left: Fila royalties Cris, Butch Albert, hosts and organizers of the event, Chef Xavier Btesh and Hong Kong-based Audrey Puckett.
Photos by Alex Van Ha gen powered by MAC Center
A Birthday Dinner Fit For (Foodie) Royalty
As they say, "a friend is what the heart needs all the time." And that's exactly what epicure Pepper Teehankee felt, palanggas, when he celebrated his 50th birthday, which was organized and hosted by Fila royalties Cris and Butch Albert at Manila House Private Club.
Fila's CEO, the glamorous beauty Cris, and mega businessman and top Polo player Butch, known for organizing exquisite dinners, made sure that Pepper's birthday celebration would be a blast with the help of my pal Anton San Diego, editor-in-chief of Philippine Tattler.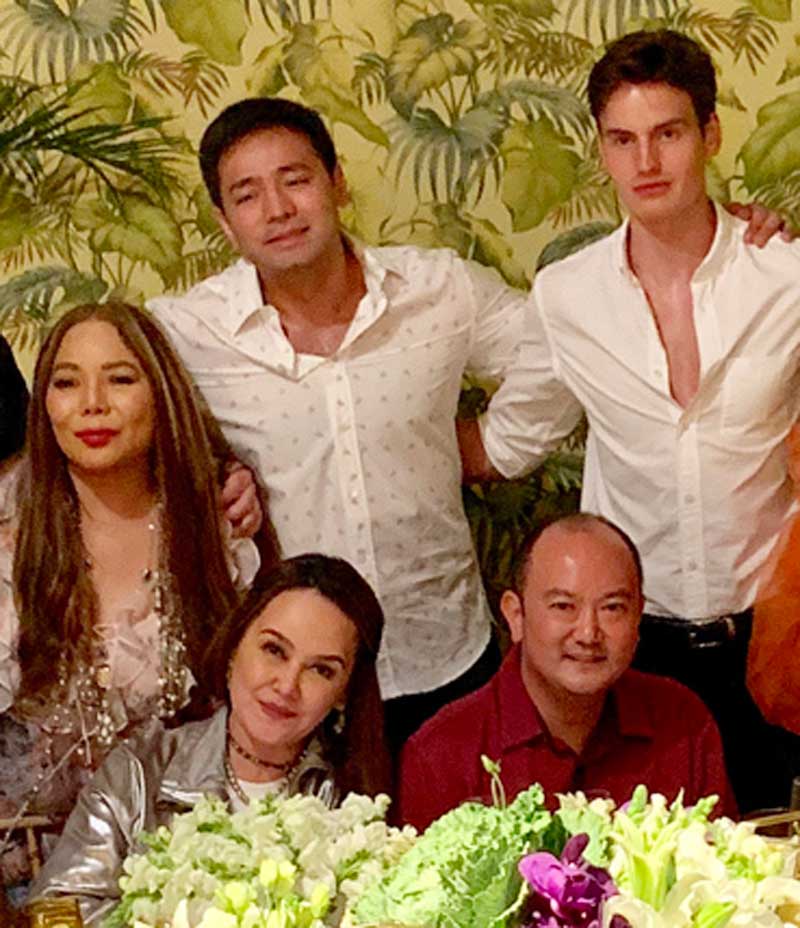 Birthday celebrant Pepper Teehankee with Cris Albert, (back) Tina Cuevas, Hayden Kho, Moritz Hau.
The beautiful and intimate dinner was attended by Pepper's close friends — locally and from abroad — whom he hasn't seen in a while. They were talent manager Jojie Dingcong, "Doctor of the Stars" Dr. Vicki Belo-Kho with husband Hayden Kho, vivacious Tessa Prieto-Valdez; Hong Kong-based Mac and Audrey Puckett, Moritz Hau; Monde Nissan consultant chef Xavier Btesh, who flew in from Hong Kong; my sweetheart Shirley Hiranand, co-founder/director of Bonvivant & Bellavita Ltd.; Tina Cuevas and hotelier and London-based Katrina Panlilio Craig, CEO of Hotel Solutions and Partnership.
The sumptuous fun dinner started off with cocktail drinks and taro chips at Manila House bar area. Later, guests were ushered to the cozy Sta. Ana Room of Manila House bedecked with beautiful flowers. The buffet table was laden with a wide range of delectable dishes such as the succulent fresh oysters with red onion and black pepper mignonette and Manila House cocktail sauce, my favorites Davao goat cheese salad, salt-crusted apahap, US prime rib with sauces such as green peppercorn, Béarnaise, horseradish cream; and Manila House chocolate cake for the dessert.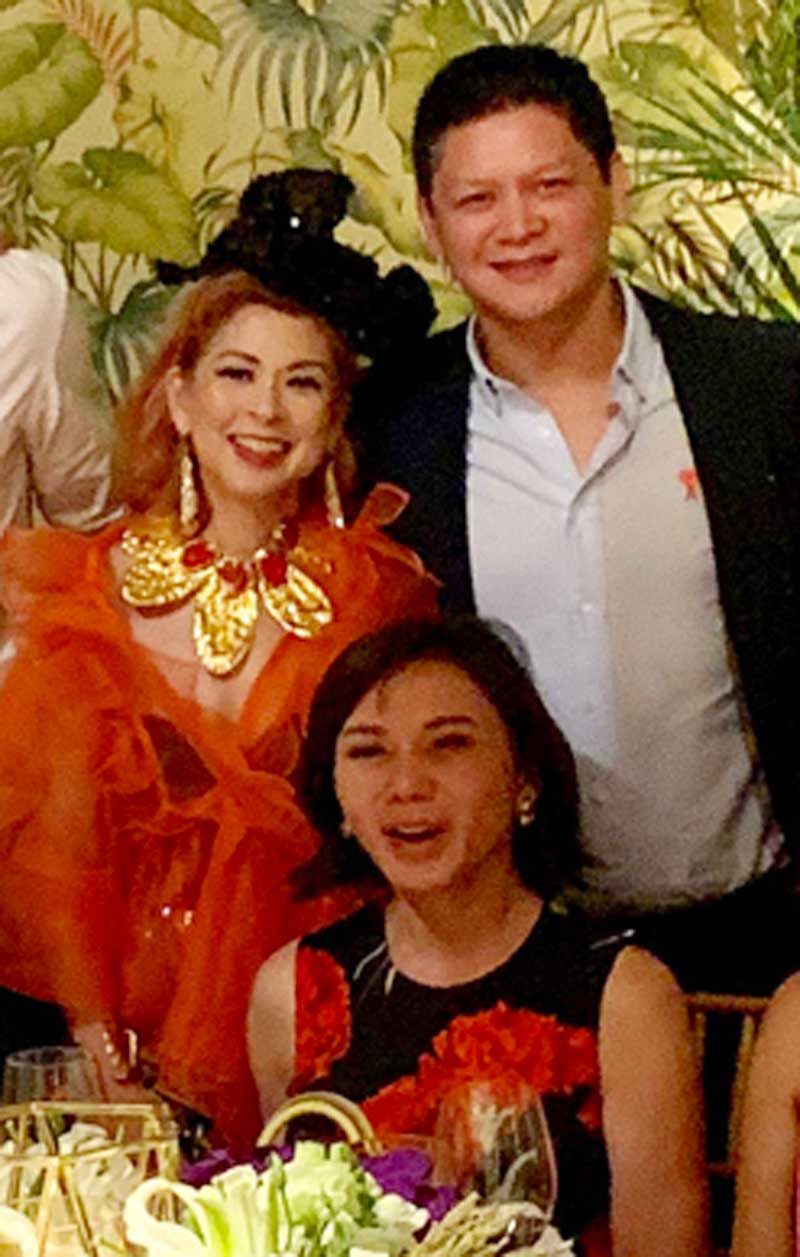 Tessa Prieto-Valdes, Anton San Diego and Dr. Vicki Belo-Kho
Cocktail drinks, Joseph Perrier champagne and Woodstock Cabernet Sauvignon overflowed.
Hey, that was really a dinner for royalties, palanggas.
Cicchetti and Mazzo dazzles Manille diners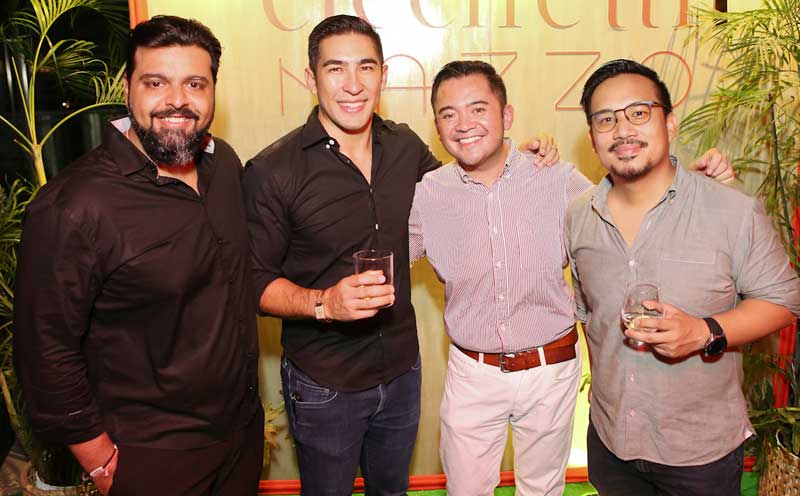 Cicchetti and Mazzo partners Sunny Jhamtani, Armand del Rosario, Migz David and Indy Villalon.
While Manille's dining scene has had its share of Italian restaurants, a new one opened that promises diners a superb dining experience.
Cicchetti and Mazzo, dahlings, is the latest venture of partners Armand del Rosario, Indy Villalon, Migz David and Sunny Jhamtani, the group that brought to you Belle & Dragon and Mandalays.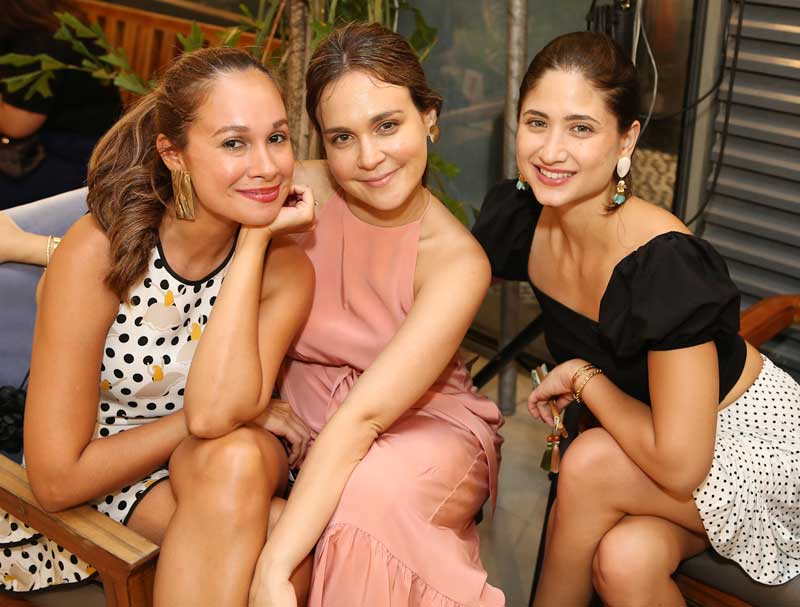 Georgia Schulze del Rosario, Sandra Paradies and Xandra Araneta.
Situated on the eight floor of the MDI Corporate Center — and away from the hustle and bustle of Bonifacio Global City — with an enviable view of the skyline, Cicchetti and Mazzo is all about great food, wonderfully crafted drinks and cocktails, a good wine selection, and ambience like no other.
During the launch, guests were treated to pass-arounds of homemade ricotta, prosciutto mozzarella balls, testa and caviar patatina, as well as savory bites of liver mousse, porcini, polpette, caprese and coppa cicchetti. Refreshing drinks were especially crafted by Mazzo and Chivas.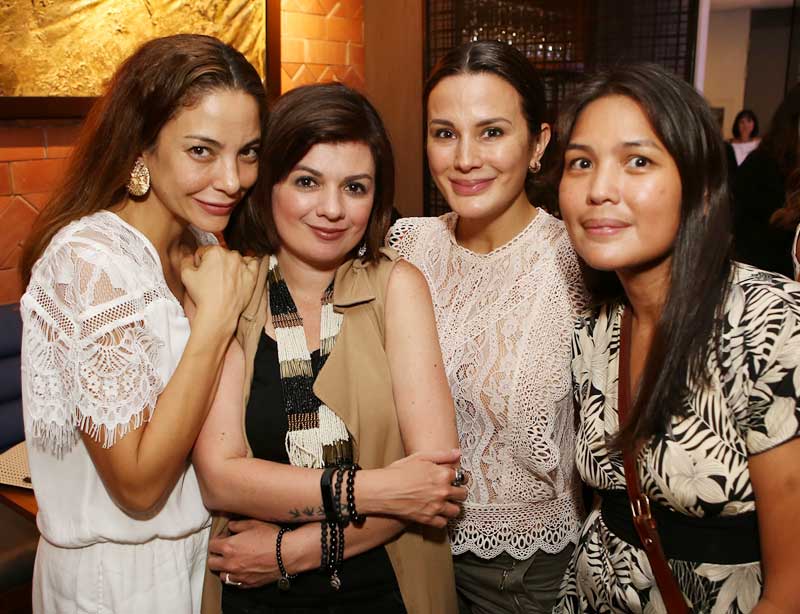 Amanda Jacob, Lexi Berenguer-Testa, Bianca Elizalde and Michaela Ruiz.
Cicchetti's space, palanggas, is beautifully furnished, featuring high and low seating, while Mazzo, the al fresco bar, features relaxing lanai-like seating and pretty potted trees, giving each table ample privacy. For those who love a uniquely Italian meal, be sure to sample the menus consisting of cicchetti or "small bites" such as pastas, gourmet starters and salads, and incredible mains.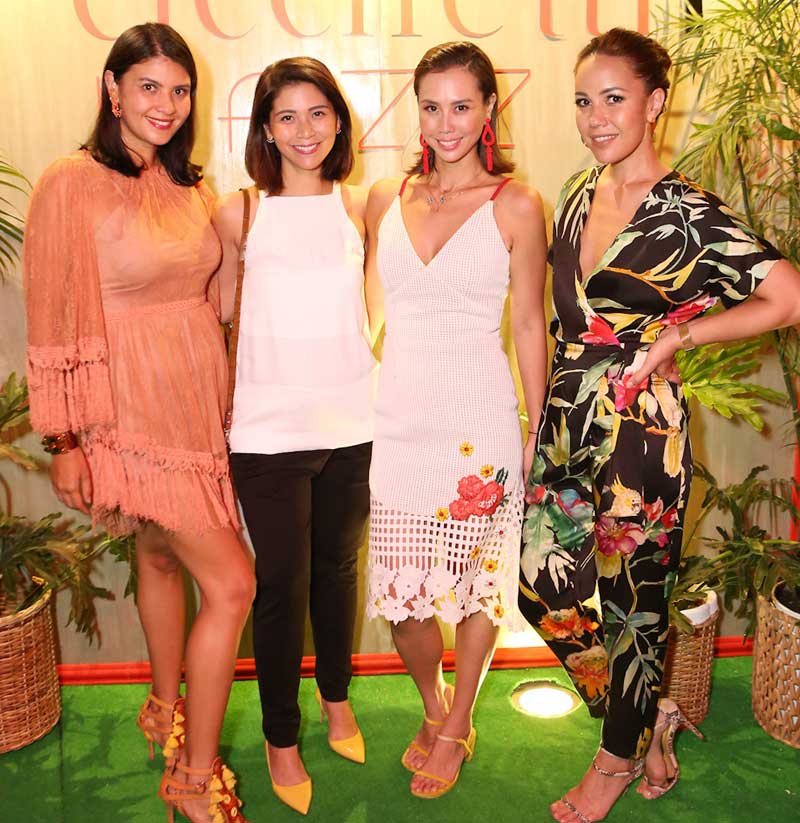 Juana Yupangco, Tanya dela Paz, Nicole Jacinto Gonzalez and Erin Menk.