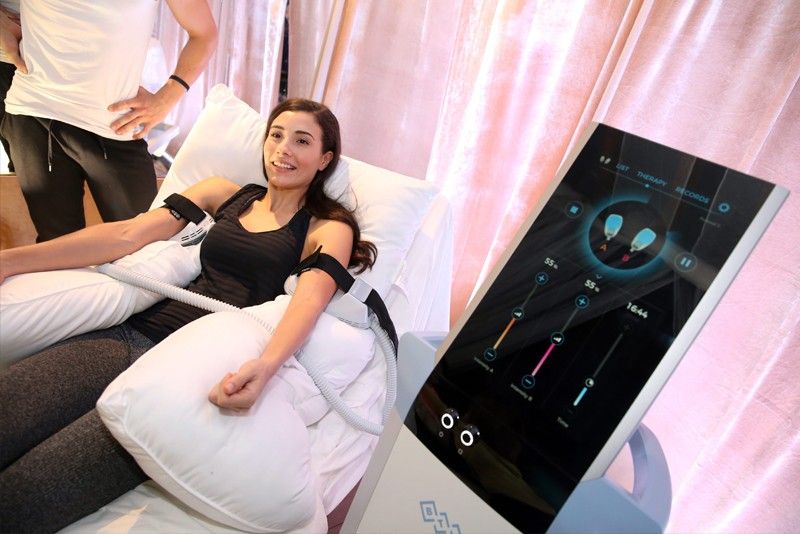 No pain, all gain: A model tries Emsculpt Arms.
Photos by Walter Bollozos
I just did 20,000 non-stop pushups in 20 minutes — and it was easy and painless!
The FDA-cleared noninvasive body contouring machine Emsculpt, using its latest applicator Emsculpt Arms, stimulates that much activity on the triceps or biceps as I am comfortably reclining on a treatment bed for one 20- to 30-minute session.
It's so new, limited, and coveted that out of the 10 units produced by UK medical and aesthetic equipment developer BTL Industries, five are reserved for the US, four are in Hong Kong and Japan (one in their regional headquarters in Hong Kong), and only one in the Philippines, which is at The A Institute and The Aivee Clinics.
"EmSculpt showed me something I've never seen before," says The Aivee Group CEO Z Teo during the recent Emsculpt Arms launch. "It's a machine that can actually target muscle. We have many lasers in the market for the body using radiofrequency or ultrasound. We've always seen machines going for skin or fat over and over again."
He came across Emsculpt in his search for groundbreaking technology before it was even launched.
"The difference with EmSculpt is that it works by stimulating muscles like in exercise. When you exercise, you not only burn fat and build the muscles but also tighten the skin, so it simultaneously targets slimming and firming and toning," The Aivee Group founder Aivee Aguilar-Teo explains.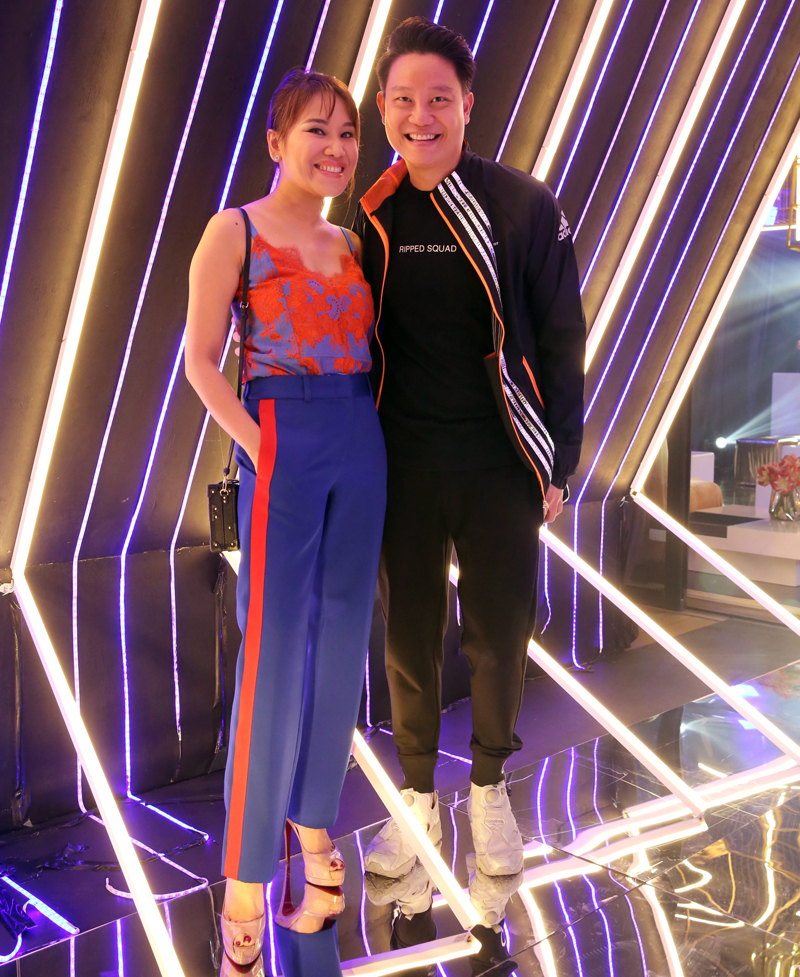 The couple that Emsculpts together: The Aivee Group's Aivee and Z Teo
Why only 10 units, and why entrust one to The Aivee Group? BTL Industries regional director Anthony Leung says, "Each applicator is totally handmade to make sure everything passes over the quality control, so production speed is slow. For us, reputation is very important and also the willingness to grow. This technology is totally new, so we trust clinics brave enough to go further with what is going on in technology. We think Dr. Aivee and Dr. Z can discover uses that we might not be able to discover."
Emsculpt uses High-Intensity Focused Electromagnetic technology — the same as an MRI device — emitted from either a large or small applicator that causes 20,000 supra-maximal contractions on skeletal muscles such as the abdomen and buttocks for the large applicator and arms for the new, small one.
"The magnetic pulses signal the muscle to contract, bypassing the brain," explains Anthony. "When you use your brain to call the muscle to contract, normally it can call only three to five percent of the motor neuron to contract. The brain can only call a small amount because the brain wants to protect the muscle. This makes Emsculpt more efficient than the contractions caused by exercise."
The world record for nonstop pushups is 10,507 within 24 hours and anything more is not achievable by voluntary muscle action, nor is it safe, so Guinness stopped the record in 1980.
"It can't contract other muscles inside the body that can only be contacted by the brain, like the cardiac muscle and smooth muscles like the intestine. They don't have motor neurons. Emsculpt focuses on muscles that you can contract by yourself, so it causes no harm such as palpitations."
Initially created for physiotherapy, Emsculpt is an efficient add-on for those who are getting little effect from diet and exercise or want to accelerate its effects, as well as an alternative for those who want to maintain muscle activity while nursing an injury.
For many women, arms are the most stubborn area to slim and tone. "Arms are also my concern and I have been thinking of getting lipo, but they said, 'Wait for Emsculpt,'" Aivee says.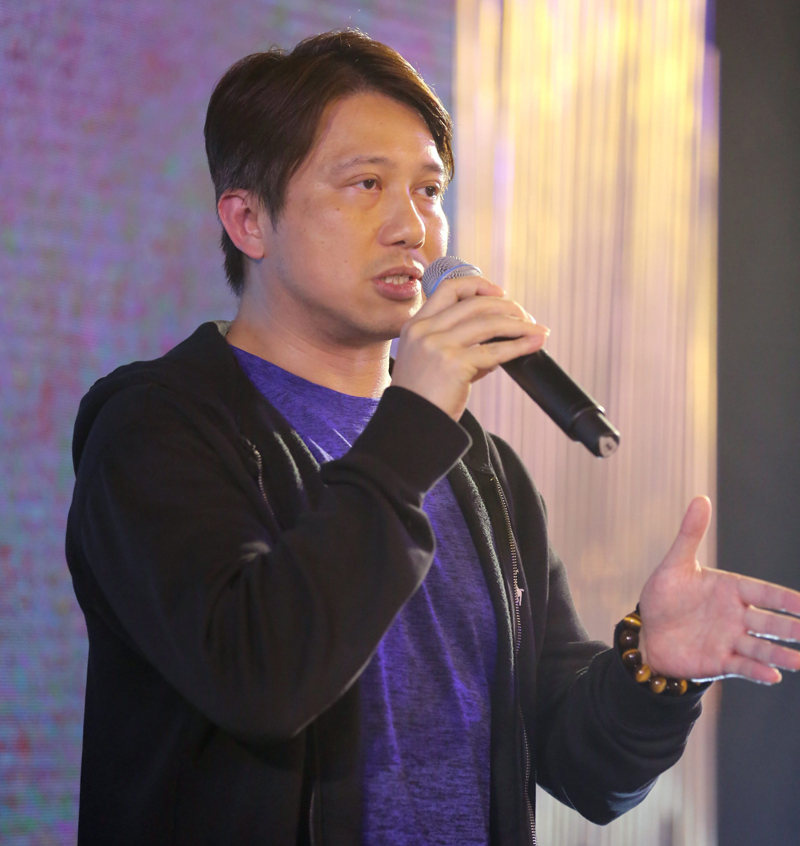 BTL Industries regional director Anthony Leung on why he entrusted the only Emsculpt Arms in the Philippines to The Aivee Group: "We think Dr. Aivee and Dr. Z can discover uses that we might not be able to discover."
"Aivee and I have no time to exercise," Z shares. "When we are in the clinics 12 hours a day, six days a week, our workout date is to lie down after work and do Emsculpt together."
On the arms, the contractions at 100 percent feel like I'm getting my blood pressure checked. The amount of contractions can be totally adjusted per arm, taking into consideration that in some cases, one arm is stronger than the other.
BTL made the magnetic field so concentrated to be small enough for the arms while being able to emit the same amount of energy. Its size makes it versatile. "You can use it for your calves, too. The possibility is unlimited," Anthony suggests.
In between contractions, Emsculpt goes on brief muscle relaxation phases to release the lactic acid from your muscles, the cause of soreness, which you are sure to get after doing as much as 20,000 contractions. Just like getting a cool-down massage after your workout, this is how it prevents discomfort. The fat burned is expelled from the body by natural means, although perspiration is rarely experienced. I didn't sweat.
Most people see visible improvement after their second session. "Clinical research shows that the muscle changes that result after four sessions are sustained for one whole year. We can still see muscle growth," Anthony notes.
Emsculpt marks the beginning of a new era in aesthetics and the addition of Emsculpt Arms expands the possibilities. "The body is the new face. Face has been the focus for the past 10 years. Machines have been made to make someone in their 50s look 30. We have achieved that. Now people want to have a body that looks like they're in their 20s. With healthy diet and exercise, we can get there, too."
* * *
Emsculpt is available at The A-Institute, 3F Burgos Park Building, Forbestown Road, BGC Taguig, and The Aivee Clinics in Fort Bonifacio, 2F Burgos Circle, Forbes Town BGC, Taguig and Vertis North, Level 3 Ayala Malls Vertis North, North Avenue, Quezon City. Contact (0917) 728-3838 or email info@aivee.ph for inquiries and to set an appointment.