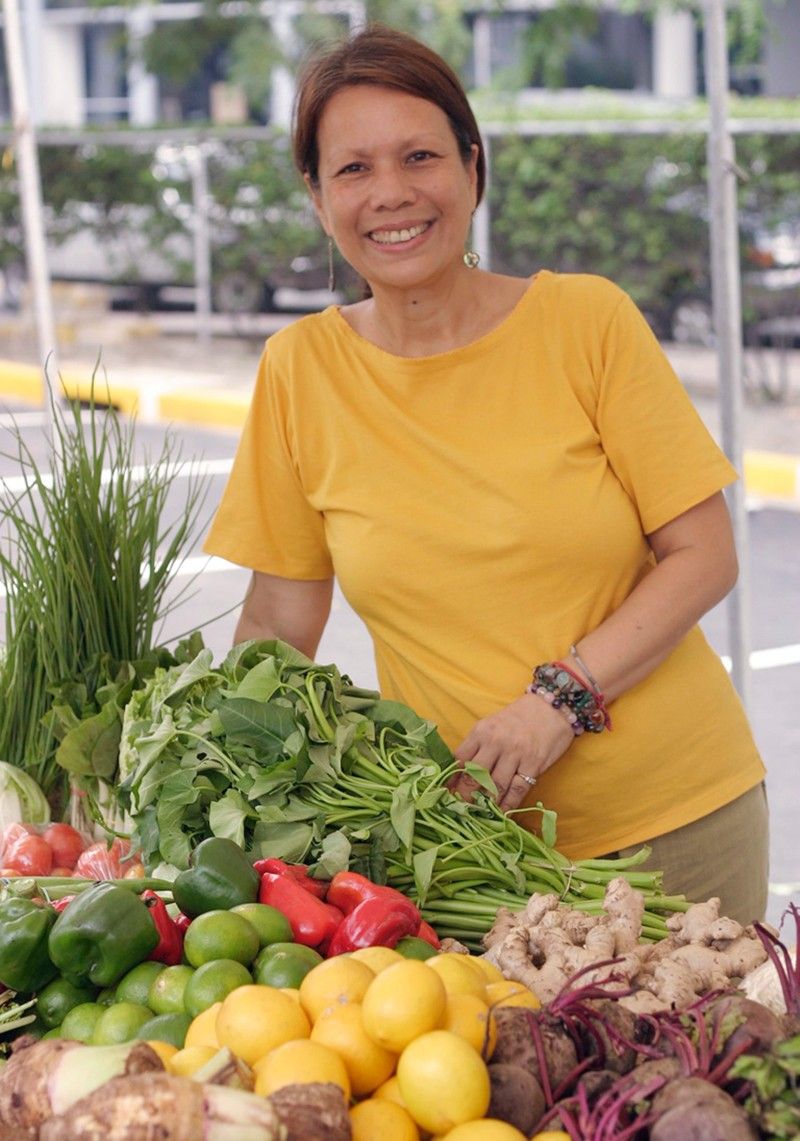 The original Organic Queen Mara Pardo de Tavera
Photos by Alex Van Hagen Powered by MAC Center
Going organic at Mara's Original Market
The original Queen of Organic Mara Pardo de Tavera, vivacious advocate of organic foods for 25 years, now has a special market in Greenbelt Park, under the auspices of Ayala Land. It's called Mara's Original Market (or "MOM"), and its goal is to become interactive with organic/natural rural communities on issues regarding consumers' choice for better health through purchasing organic foods, palanggas, which in turn benefits the rural communities because it's sustainable, and even a possible solution to the threats of climate change as well.
Despite many years and growing pains, organic food — championed by Mara all these years — is more relevant then ever, especially under the banner of Mara's Original Market.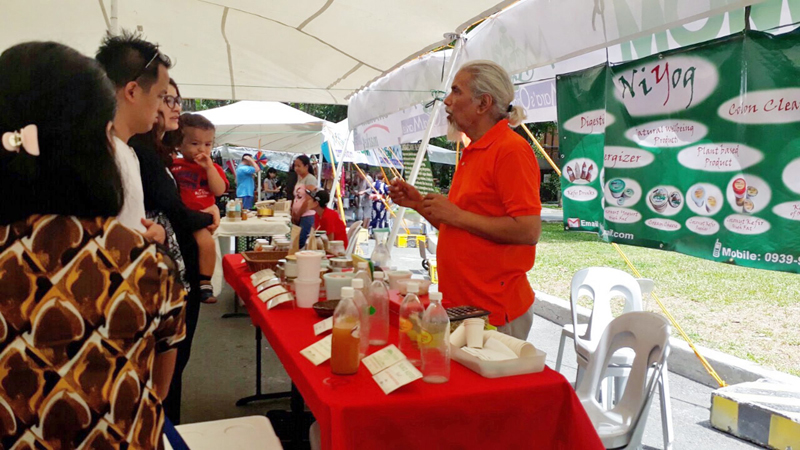 Ravi of Niyog Coconut Yoghurt and Kefir
A series of celebrations started with a closing ceremony last March 8 at old market locations and expanded to the new opening of the now in-demand Saturday Market in BGC's Jesus Oval last March; upcoming are three special feature spaces, including the popular Paseo Street Meet held every first Sunday of the month on Paseo between Sedeño and Villar, organized with Ayala Land's focus on sustainability, no less.
MOM has been supporting OPTA (Organic Producers Trade Association of the Philippines), the vanguards of organic agriculture in the country. So when you see the "MOM" label, buy it, palanggas: it's a vote cast for organic and natural lifestyles, and we should all go the healthy way.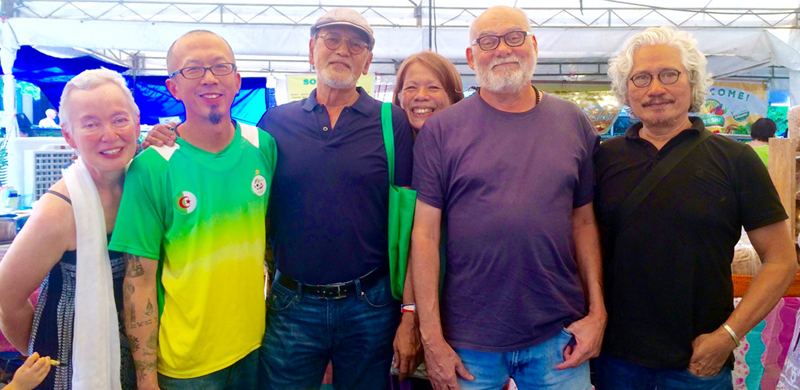 Annie Sarthou with Adee Mendoza, BenCab, Mara Pardo de Tavera, Jon Pettyjohn and Gus Albor
Hypnotized by Shake Shack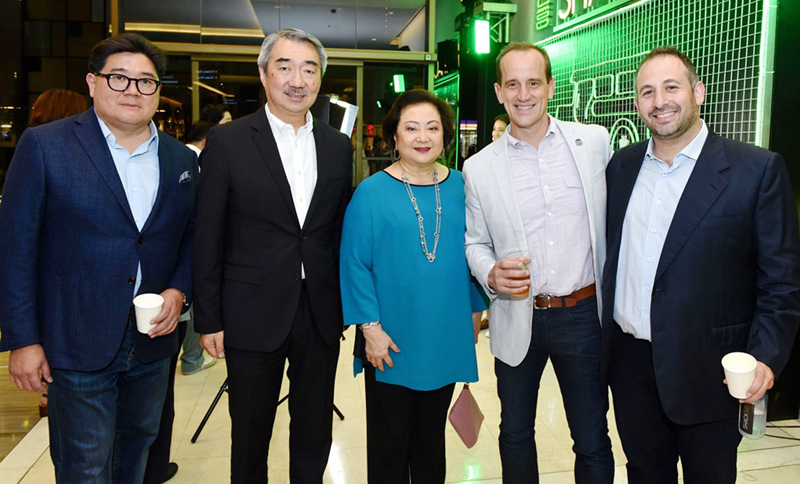 SSI Group, Inc. president Anton Huang, with SM Prime chairman Hans Sy, Rustan Commercial Corporation chairman and CEO Zenaida Tantoco, Shake Shack CEO Randy Garutti, and Shake Shack chief global licensing officer Michael Kark.
I was hypnotized by Shake Shack with its delicious burgers and other flavors; it's the only time I, being a vegetarian, have allowed myself to eat meat. Since then, I've become completely hooked on it — so, hallelujah!
Manille finally welcomed the arrival of Shake Shack's first branch in the country with a bash at the opening. Prior to this, friends and partners were invited to an exclusive affair and were among the first guests to get a taste of the variety menu offerings of Shake Shack. With a novelty '90s theme that focuses on pop culture and music, the housewarming happening was a feast for the senses, with great music, fun interactive areas and — naturellement — delicious Shake Shack offerings.
Filipinos can now enjoy this popular US burger, as well as local offerings only served in the Philippines.
Check out, dahlings, the deets on the Manille-ified trés exclusive menu! The Ube Shake, for example, is the only one of its kind in the world — right here in the Philippines!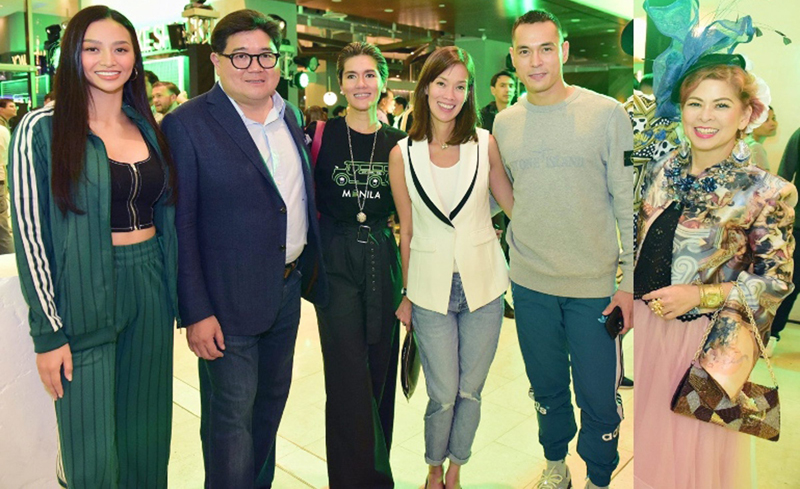 Kylie Verzosa, with SSI Group, Inc. president Anton Huang, Nina Huang, Catherine Lopez, Jake Cuenca
For something new (and very local), try a twist on the classic lemonade — the Calamansi Limeade with local calamansi as the star of the show, palanggas.
And hey, babies, there's the amazing Uuuube, Shack Attack and Calamansi Pie from local favorite Wildflour Bakery.
Finally, offering treats for those with four feet, Shake Shack has partnered with Whole Pet Kitchen to create ShackBurger dog biscuits in both Bag-O-Bones and Poochini (ShackBurger dog biscuits, peanut butter sauce and vanilla custard) versions.
The must-have, palanggas, is Shake Shack's signature items including the ShackBurger, Shack-cago Dog, classic crinkle-cut fries, craft beer from local Engkanto Brewery and Monkey Eagle, Shack Red and White wine, and frozen custard ice cream.
Shake Shack's strong heritage and fine ingredients have helped pioneer a new "fine casual" restaurant category.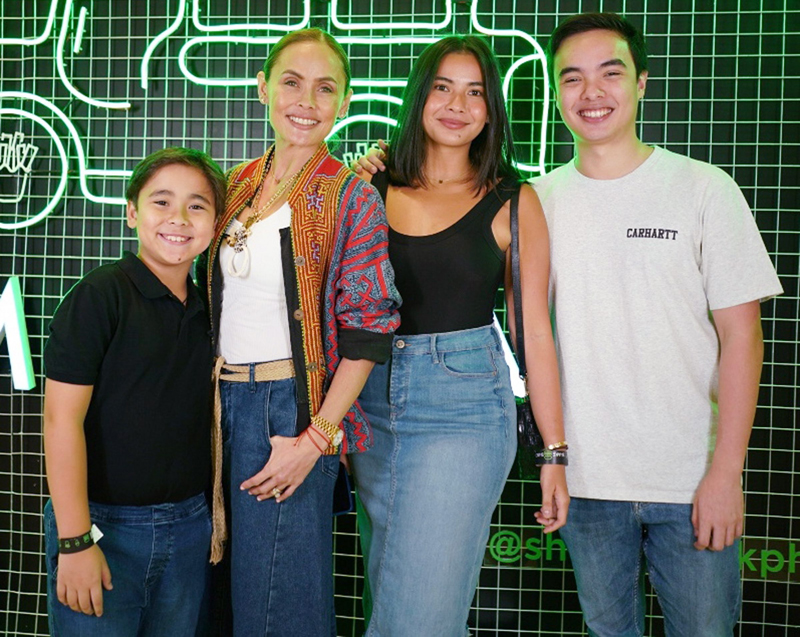 Joanna Preysler Francisco (second from left) with Diego, Monica and Mio Dizon
Manille can now shake, shake, shake it off with their delicious one-of-a-kind burgers with the opening of the first Shake Shack in the country!
They're open from Sundays to Thursdays, palanggas, 10:30 a.m. to 10 p.m., and Fridays and Saturdays from 10:30 a.m. until 11 p.m. at Central Square, Bonifacio High Street, BGC along Fifth Avenue. And you know what, palanggas? There's been a snaking line daily since it's opened. So check it out, people: even if you're a vegetarian, you will become a Shake Shack lover too! Yummy!
Specialty Food Retailers, Inc. (SFRI) is the exclusive franchise holder of Shake Shack in the Philippines. SFRI is a member of the SSI Group. Follow @shakeshackph and @ssilifeph on Instagram and Facebook for more information.