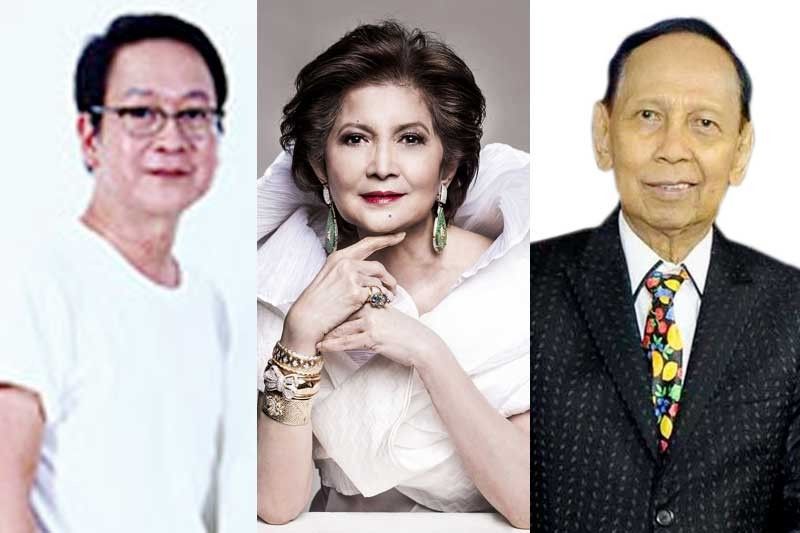 From Left: Jojie Lloren, Criselda Lontok and Mel Meer for Bergamo.
'No need to look far. Our very own Filipino designers are good.'
In this age where many high society weddings highlights foreign designers, the Endriga-Huang wedding will have all-Filipino designers doing the bridal ensembles and suits, even as the bride can very well choose from the roster of Rustan's and the Stores Specialists Inc. shops owned by her family.
"I felt that there was no need to look far to find the right fashion designers to design for our wedding. We have so many good Filipino designers," says Catherine Huang.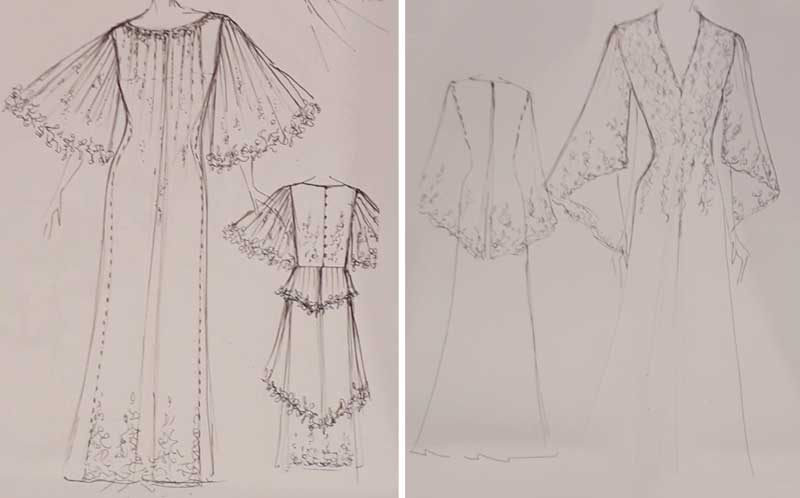 (Left) Criselda Lontok for Nedy Tantoco: Silver gray beaded lace with pleats. (Right) For Tessie Endriga: Silver gray lace with a cape that extends to the back.
Jojie Lloren is doing the bride's gown as well as those of her entourage, while Criselda Lontok will design for the couple's mothers and godmothers who are based in Manila. Mel Meer of Bergamo will make the suits for the groom and the male cast.
"I like Jojie's designs," says Catherine. "I also considered wearing a gown made of piña and nobody works with piña better than a local designer."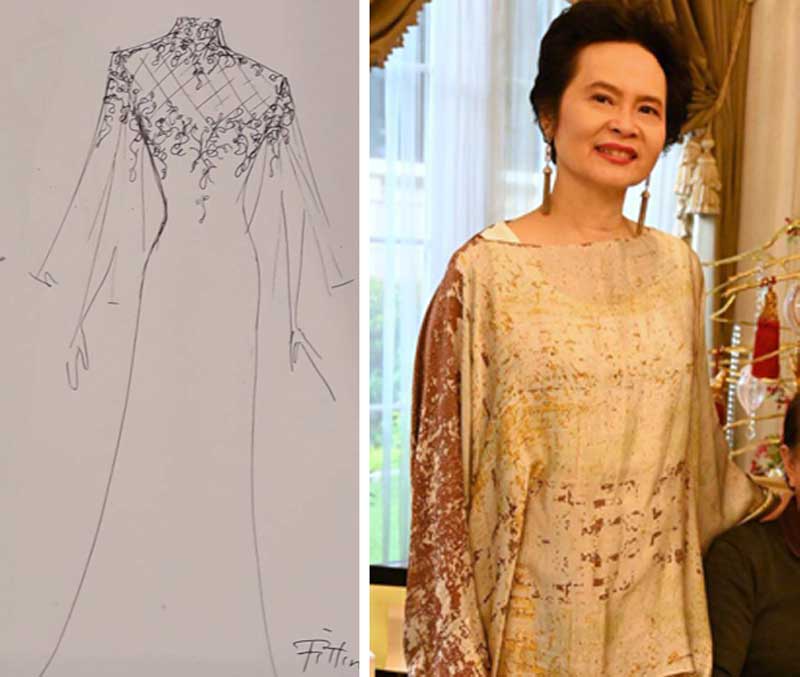 For ninang Marilou Pineda: Chiffon with mesh on top surrounded by beads and lace.
Jojie says: "Catherine is an ideal bride to work with. Aside from her height and her model's figure, she knows what she wants and knows what suits her."
For Catherine, Jojie is making modern Filipiniana for both the church and reception. He is using piña with lace. The skirt is fully callado. Embellishment is placed atop and under the piña layer.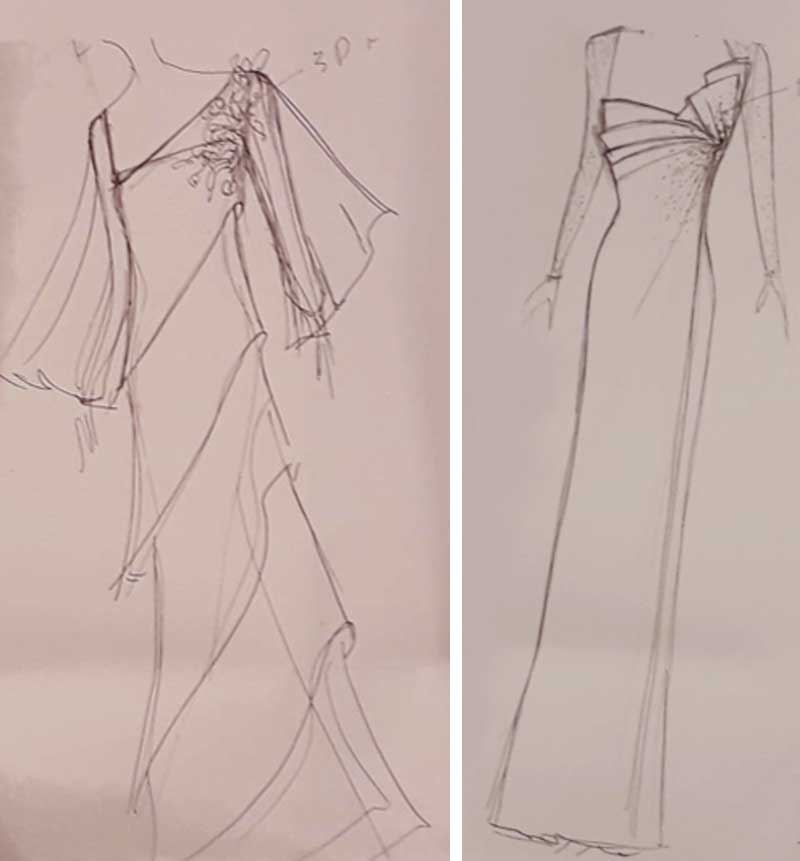 (Left) For ninang Pinang Valencia: Assymetrical lines with beads. (Right) For ninang Babette Aquino Benoit: Simple gown with pleats and a bow.
Catherine explains: "I told Jojie I just wanted something simple and gave him an idea of the cuts and fabrics that I like. My mom (Nedy Tantoco) and Criselda Lontok are friends who know each other very well. My mom said she likes Criselda's taste and thus it was no surprise that she chose Criselda to do the gowns for the mothers and ninangs."
The color theme for the wedding is pink sage and silver gray. Flowers for the church will be arranged by Joey Honrado, while Pam Lopez of Rustan's Flower Shop will design for the reception.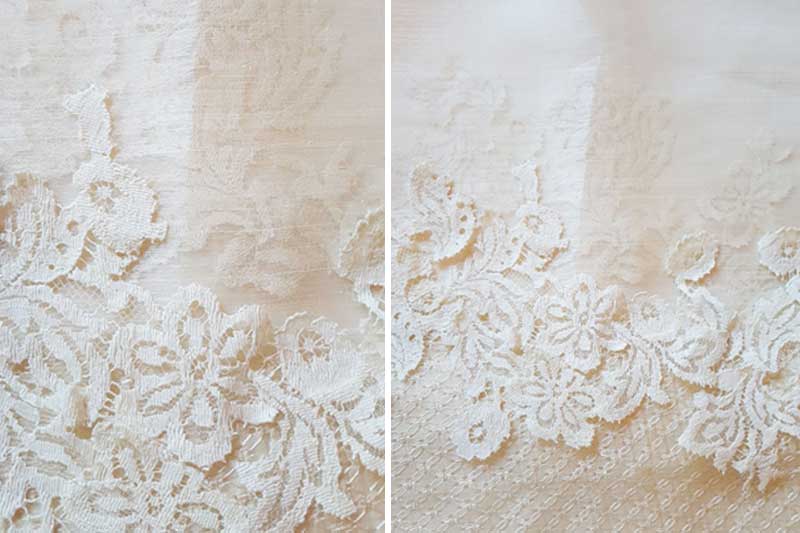 Jojie Lloren will use lace appliques under and over callado piña for bride Catherine Huang.
* * *
Follow the author on Instagram and Facebook@milletmartinezmananquil. Email her at mmmananquil@philstarmedia.com.