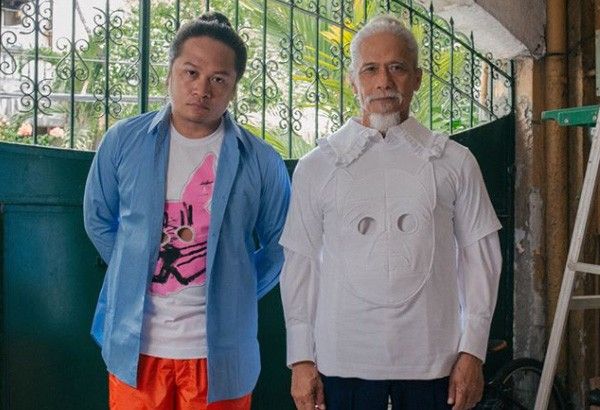 Father-and-son actors Pen and Ping Medina
Instagram/Comme des Garcons Philippines
Pen, Ping Medina launched as new faces of Comme des Garcons
MANILA, Philippines — Veteran actor Pen Medina and his son Ping are the new faces of Japanese fashion label Comme des Garçons.
In his Instagram account, the 68-year-old character actor posted photos of him sporting the brand's season collection.
"Minsan Aktor. Minsan Model-modelan. Lezz be bagets dis Summer! Why not," Pen captioned the post.
Instagram users could not help but to comment on the new look of Pen, who has been known for his role on Kapuso network's teleserye, "Sahaya," in which he wore Badjao dresses.
"Grabe ka po," an online user commented.
"Hail to the King," commented by another user, while another one said: "Idol bajets na bajets ah."
In Comme des Garçons Philippines' Instagram page, photos of Pen together with his son Ping are all over the fashion brand's feed.
"@penmedina keeps it youthful in COMME des GARÇONS Shirt Boys," one of the photos' caption said.
Founded and headed by Rei Kawakubo, the brand is based in Tokyo, Japan and has been in the fashion industry for 50 years.
International celebrities who wears the brand include Lady Gaga, Kanye West, Sarah Jessica Parker, Drake and Justine Timberlake, to name a few.