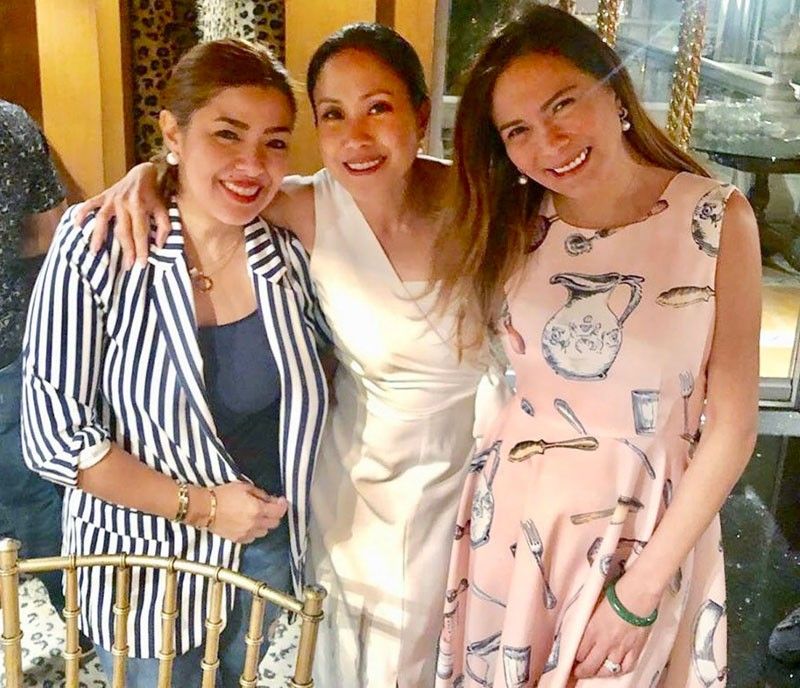 Allana Montelibano (right) with Happy Ongpauco-Tiu, Atty. Connie Aquino
Photos by Alex Van Hagen Powered by MAC Center
A three-day party for Allana Montelibano
Vivacious southern beauty Allana Montelibano celebrated her birthday — for three days — with close friends, starting at Happy Ongpauco's Private Dining, on Wilson St. in Greenhills, with a beautiful tablescape.
Allana's childhood and famille friends, real estate scion Camille Villar, Camille Lanuza, feisty lawyer Atty. Connie Jimenez Aquino, restaurateur Happy Ongpauco-Tiu, Vista Land's Atty. Nalen Rosero, Gina Mohnani, Natalia Jacinto, Cinderella's Richie Santos, dapper gents Jed Fernandez, Mon Aquino and Erwin Genuino, among others, all attended, palanggas.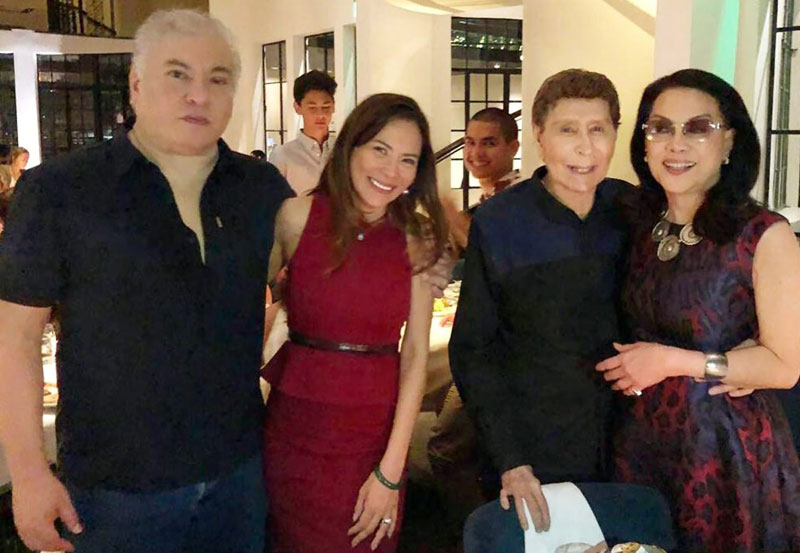 Rep. Joey Zubiri, Allana Montelibano, author Maurice Arcache, Vicky Zubiri
It was followed by an intimate family dinner the following day at Blackbird, which was hosted by Rep. Joey Zubiri III. Guests included Joey's mom Vicky, sister Stephanie Zubiri-Crespi, Audrey Zubiri, Anna Zubiri, and brothers Rep. Manuel Zubiri and Jonathan Crespi, Union Bank's Anton Corro, Rep. Dakila Cua and wife Midy and Allana's loving daughters, my brilliant goddaughter Bianca and Karla Ramos.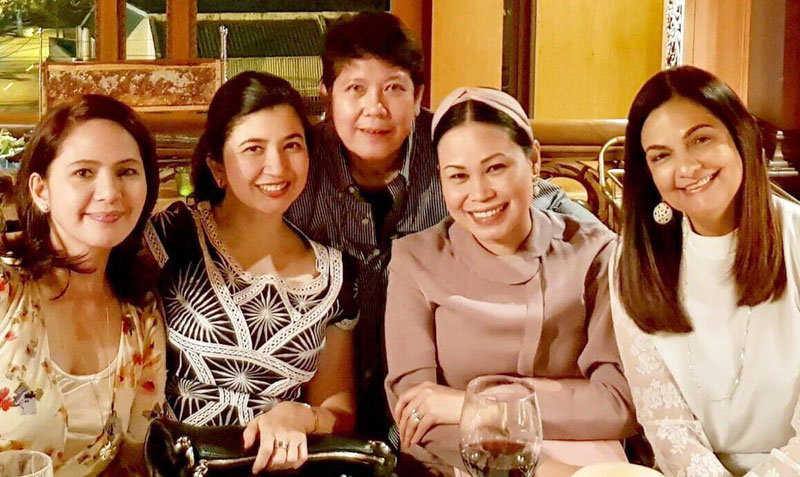 Owen Moran, Karen Ganzon, Teresa Leda, Aya Daly, Gina Mohnani
The third celebration was an intimate dinner with another set of close friends at the exclusive Manila House lovingly arranged by Vicky Zubiri, attended by yours truly, our palangga Noel Oñate, Tiffany Cuña, Ricky Trinidad, IC Tirona, Lucille Carlos and her husband Nick Locsin, Patrick and Chichi Lizot, and, naturellement, dashing Mike Toledo.
It was, indeed, a super fun celebration of life with good food, good wine and great company, palanggas.
The inspiring story of Vina Lelim-Nacionales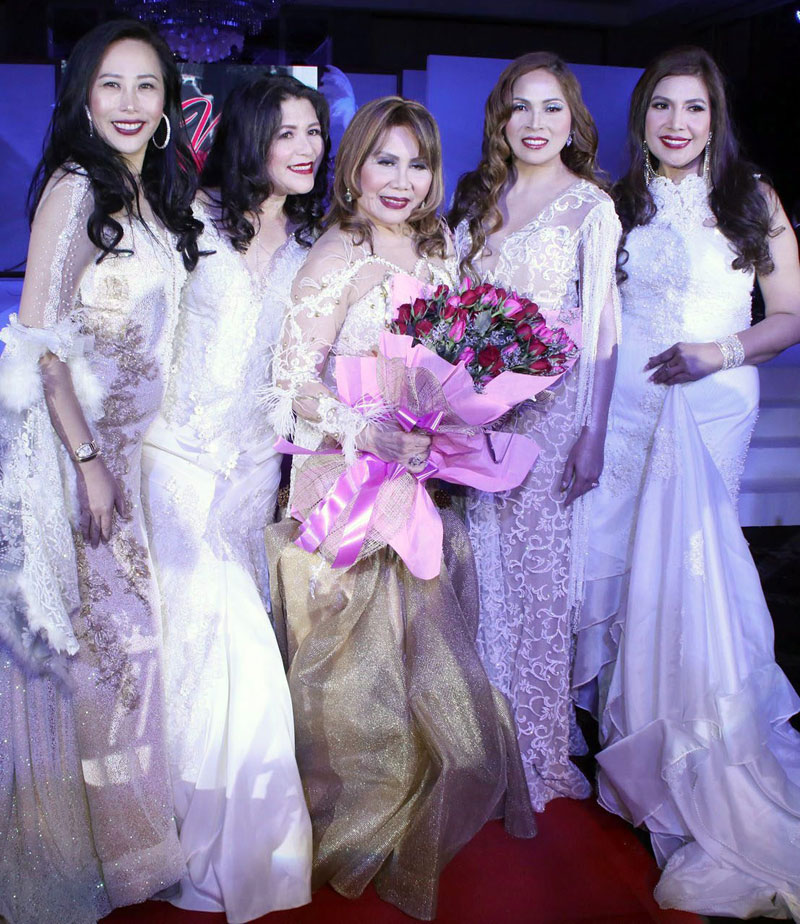 Vina Lelim-Nacionales (center) with Risa Caldoza, Mel Martinez, Jessie Maloles, Riza Asa
From rags to riches. That's the story of Vina Lelim-Nacionales, CEO of Nacionales & Associates, which was founded in 1998, as she celebrated her birthday at The Peninsula Manila.
Before becoming a CEO, Vina's entrepreneurial skills and survival instincts were already evident as a teenager. Being the second of seven siblings, she took it upon herself to help feed her famillie by selling bread and rice.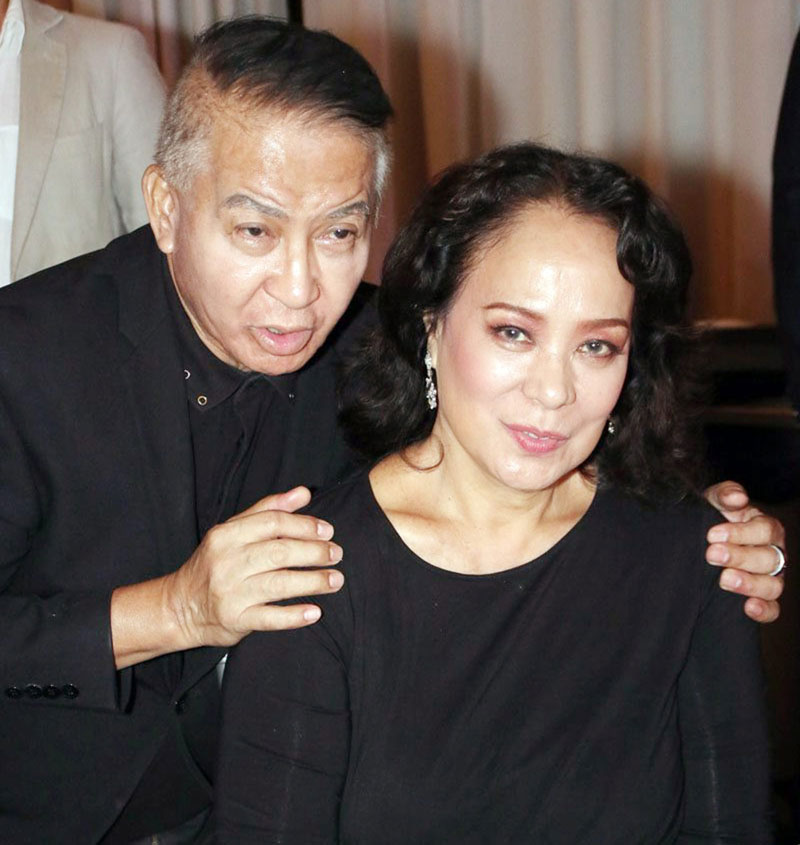 Carlito Pocholo Malillin, Gloria Diaz
Her father was a farmer, while her my mother was a street vendor. In order for her to finish school, she worked in a sewing company as a secretary and bookkeeper. Her hard work paid off when she earned her Bachelor of Science degree in Education from the University of Iloilo in the Philippines.
After earning her degree, Vina became ambitious and more driven. She came to the US with just $10 in her wallet and took on odd jobs to get by.
Life took a different turn for Vina when she worked for Sara Freeman, wife of the former mayor of Beverly Hills, as her private nurse. Vina took good care of her for 12 years, palanggas.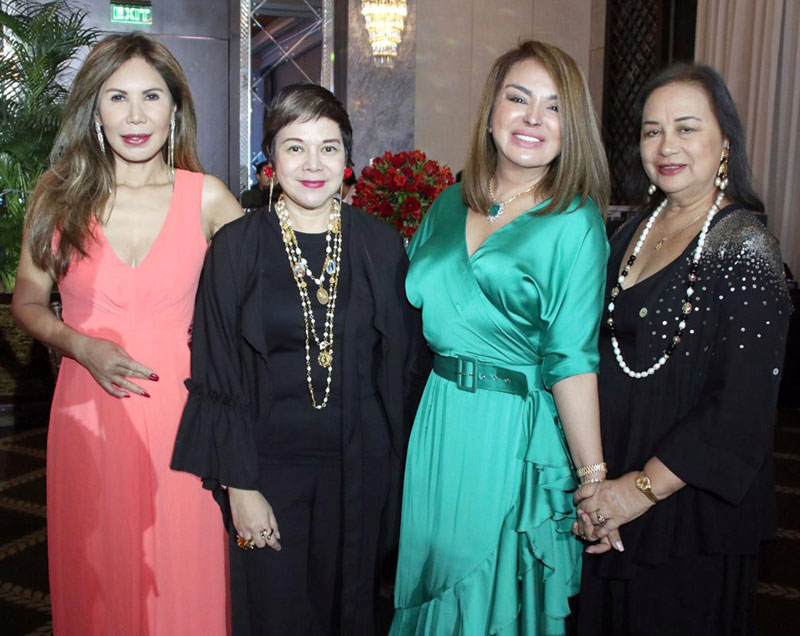 Manette Agbayani, Anne Ong, Anna Sia, Tita Trillo
Within a few years, she became a successful entrepreneur, a licensed state administrator for a residential care facility and a licensed certified nurse in the state of California. She's also a realtor and a philanthropist and still wants to do community service.
Vina has two children and five grandchildren. Vina's daughter, Riza, is a nurse supervisor in a rehab healthcare and nursing facility. She is married to MDS nurse Michael Stanley Ruiz.