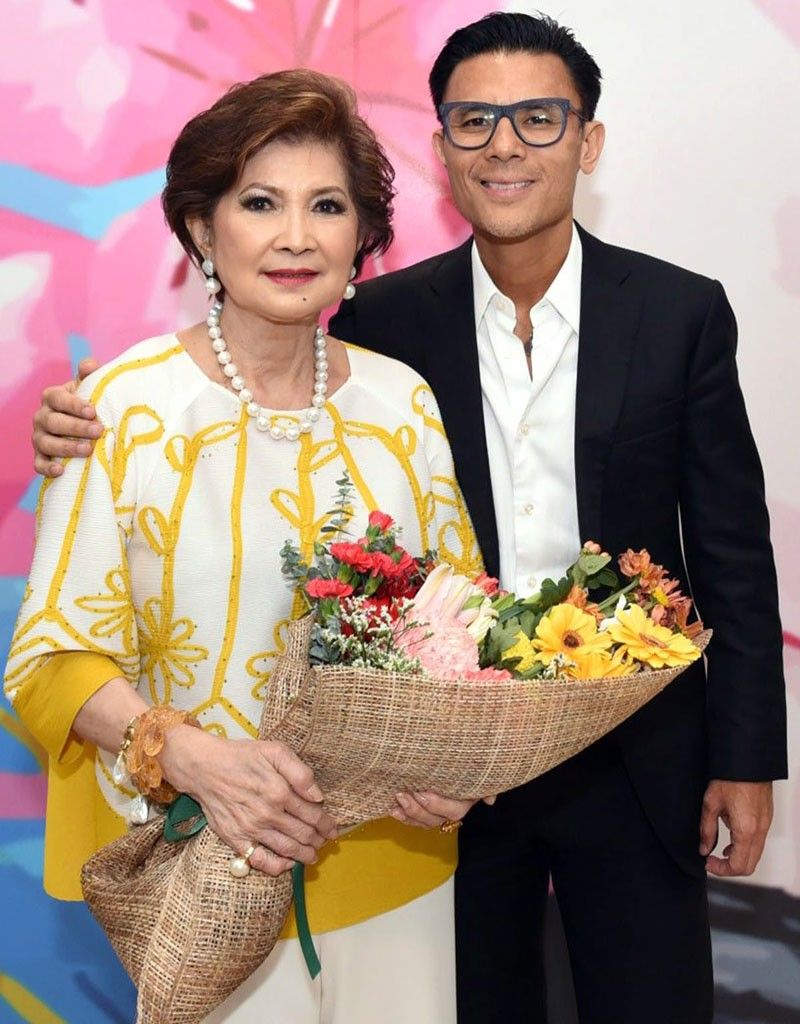 Rustan's in-house designer Criselda Lontok and Rustan Commercial Corporation president Donnie Tantoco
Photos by Alex Van Hagen Powered by MAC Center
Criselda Lontok picks six muses
Manille's fashionable and influential set — Linda Ley, Yoli Ayson, Lilibeth Campos, Suzette Hahn-Lopez, Ruth Rodriguez and Gina Mohnani — walked the runway as Criselda Lontok's ambassadors during the launch of her summer collection. These women of substance beauty, style, femininity, sophistication and strength of character epitomize the Criselda Lontok brand.
In her pursuit of making sure rarity is still very much wearable, the brilliant, talented and creative Criselda Lontok, Rustan's in-house designer, presents elegant summer pieces that are at once dauntless and exquisite, dahlings.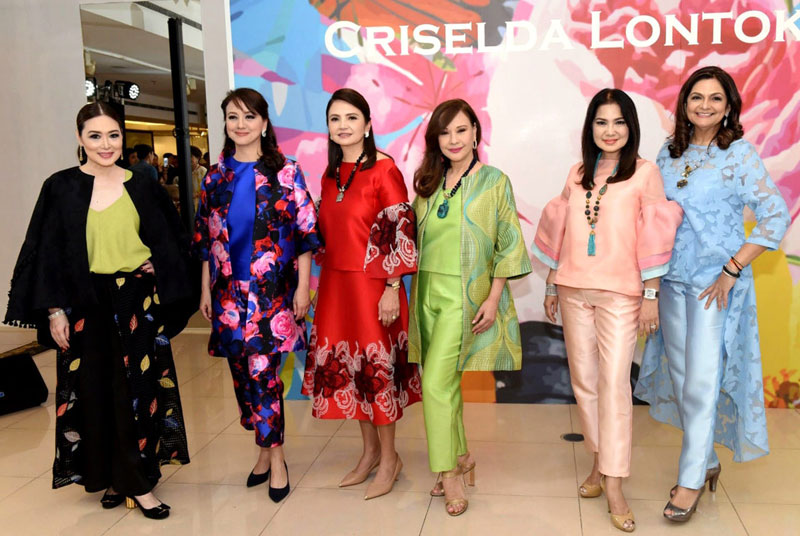 The muses of Criselda Lontok: Linda Ley, Suzette Lopez, Ruth Rodriguez, Lilibeth Campos, Yoli Ayson, Gina Mohnani
The collection features cruise wear with oversized bows and bell sleeves, classic silhouettes embellished with just the right amount of fringe and flounce, and an evening line that can take you from romantic beach jaunts to grand formal evening balls.
"Exquisite pieces that will captivate women of all ages who are acquainted with the fact that summer is a style adventure, meant for everyone to enjoy," said the dynamic Criselda.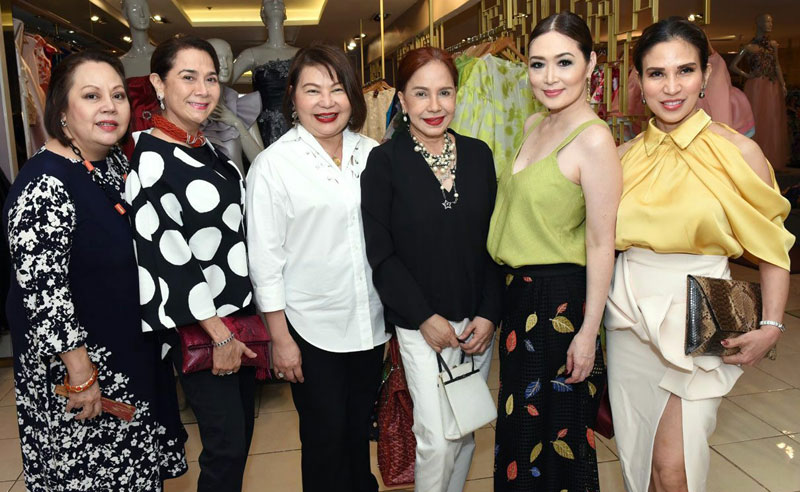 Marissa Araneta, Marivic Vasquez, Mariane Ong, Len Olbes, Linda Ley, Rachel de Guzman
"As I look forward to the next generation of Criselda Women, let me usher in summer with fresh new elements and pops of color without losing touch with my fashion dictum that style and comfort should never be a paradox but a fusion," Criselda explained to the loud applause of the fashionable guests as she took her deserved bow, dahlings.
When piggy toys add fun to a party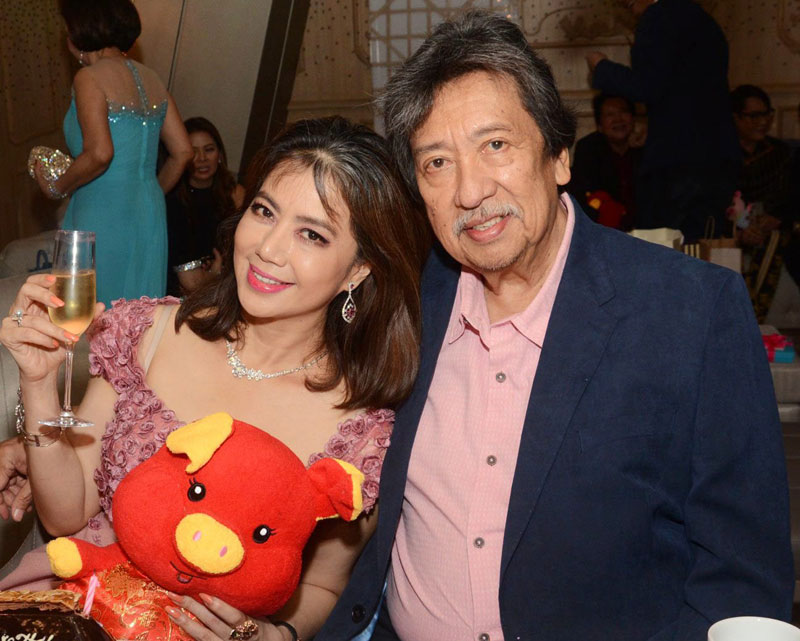 Agile Zamora with her husband Wopsy Zamora
Vivacious socialite Agile Zamora, the "party queen" of the year, celebrated her birthday, at The Whisky Room of The Peak at The Grand Hyatt Hotel, dahlings, with family and close friends.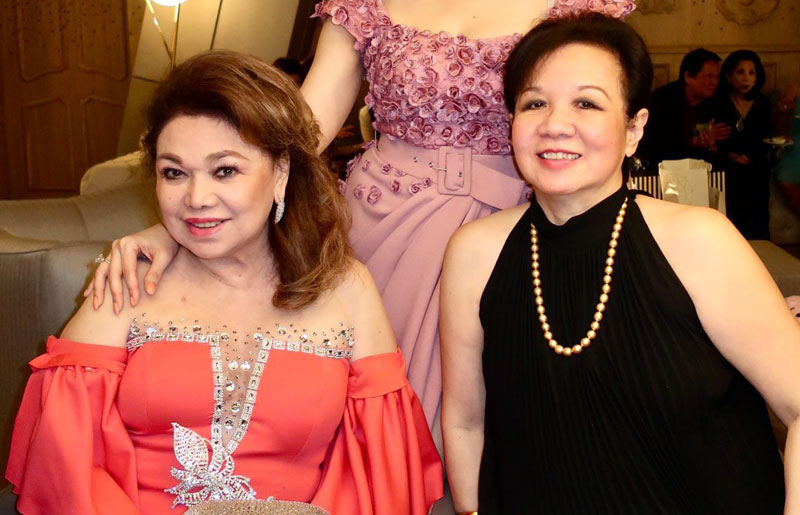 Becky Garcia, Grace Glory Go
"How I wish I could invite more friends, but I was only limited to 40 invitees by the venue. I love to celebrate my birthday with lots of delicious cocktail food and endless drinks, and taking lots of photos by my stuffed piggy toys since it's the Year of the Pig," said Agile, who looked stunning in Randy Ortiz.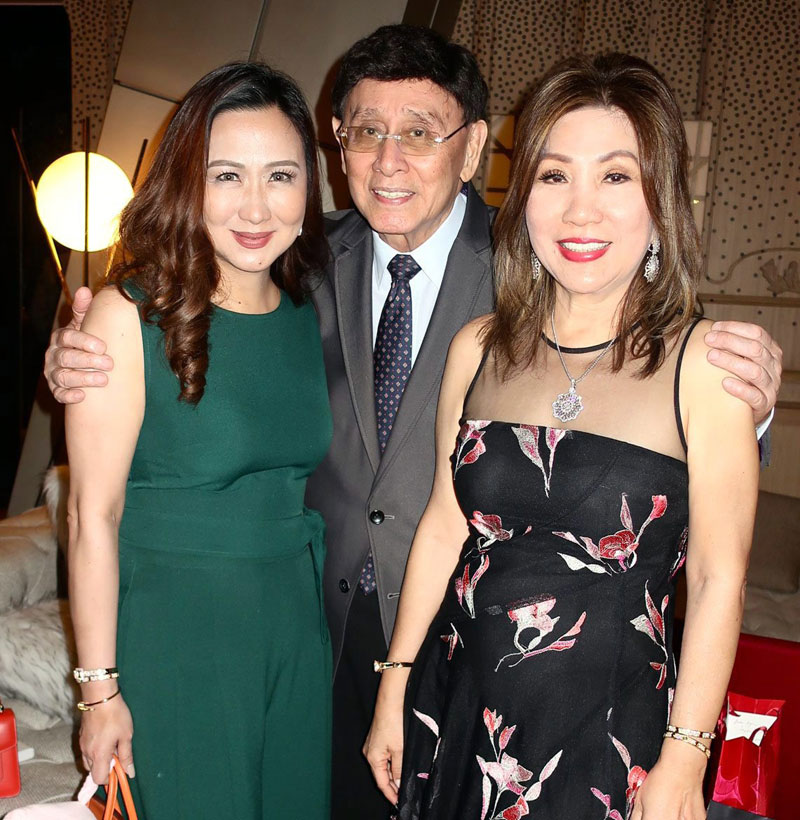 Amelia Ting, Johnny Litton, Connie Haw