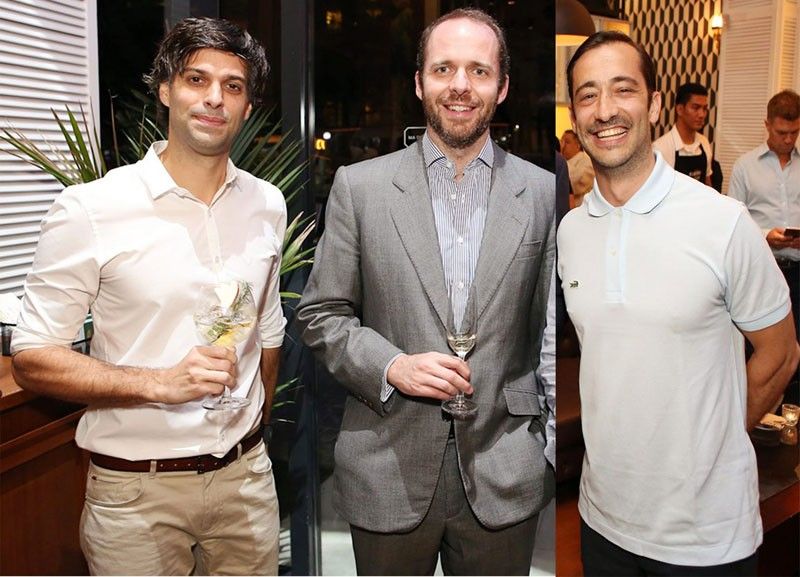 Bistronomia Group operations director Uri Singla with financial and culinary director Sergi Rostoll, marketing director Dani Aliaga
Photos by Alex Van Hagen Powered by MAC Center
Rambla continues to rumble
Since 2006, the Bistronomia Group has been whipping up more than a handful of restaurant concepts that have each made a mark on the dining scene around Manila. Under the leadership of three young and passionate F&B entrepreneurs Sergi Rostoll, Dani Aliaga and Uri Singla, together with architect Anton Barretto, the Bistronomia Group has always aimed to offer their diners an unforgettable and authentic Spanish dining experience, dahlings.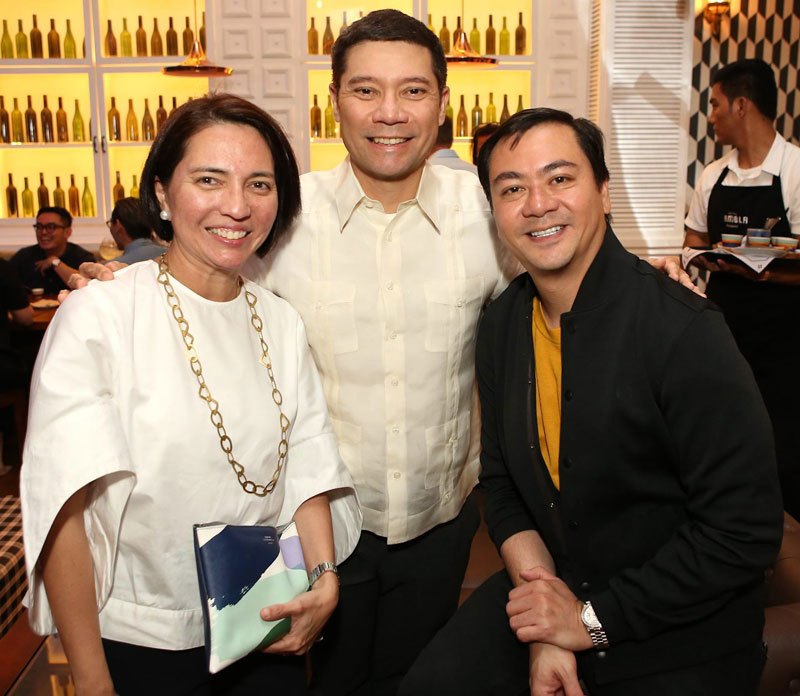 Milette and Tomas Lorenzo with architect Anton Barretto
The gang of four recently added another notch to their belt with the opening of the second branch of the well-loved Rambla Concina Moderna in Salcedo Village, Makati. In true Catalan style, the Spanish boys celebrated the launch with an intimate party attended by friends and family. Guests enjoyed free-flowing wines and spirits from AWC Philippines, Sommelier Selection, Premium Wine Exchange and beers from Bares and Estrellas. And throughout the night, party-goers relished the newest delectable tapas exclusively offered at Rambla Salcedo, naturellement!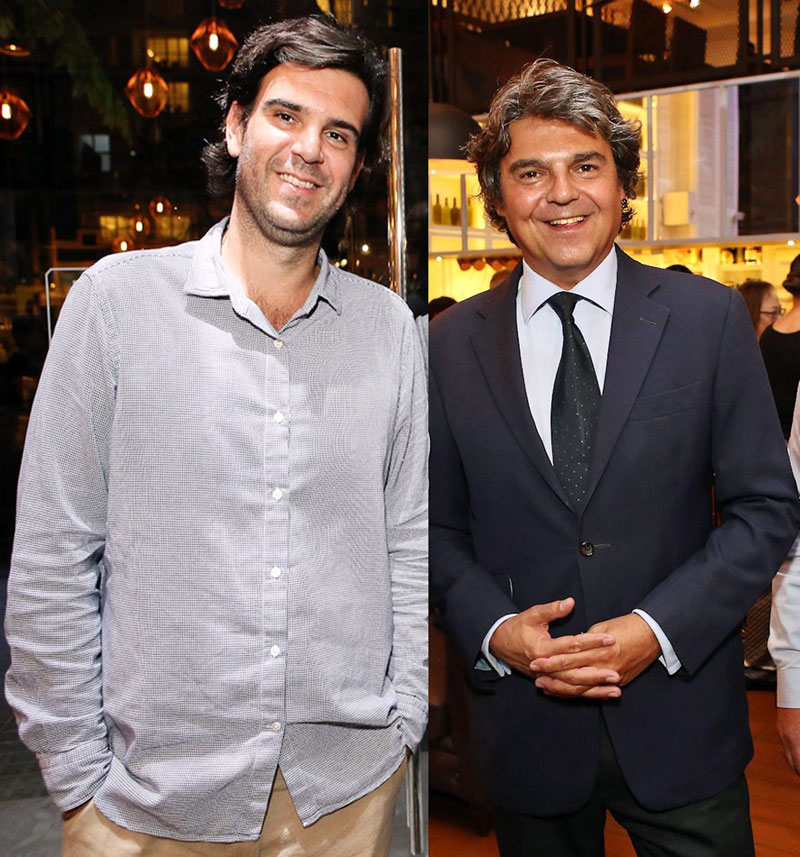 Spanish Consul General Fernando Heredia Noguer, Spanish Ambassador to the Philippines Jorge Moragas
Year 2019 only has more to offer as Bistronomia Group takes their passion for food to the next level by opening their own catering business, Rambla Catering, as well as another new concept, this time an Italian restaurant, Osteria Daniele — would you believe? — later this year.
They just keep growing and growing with each new resto they open, dahlings.
Now, that deserves a wow!
Si, it's A Spanish feast for Malou Yambao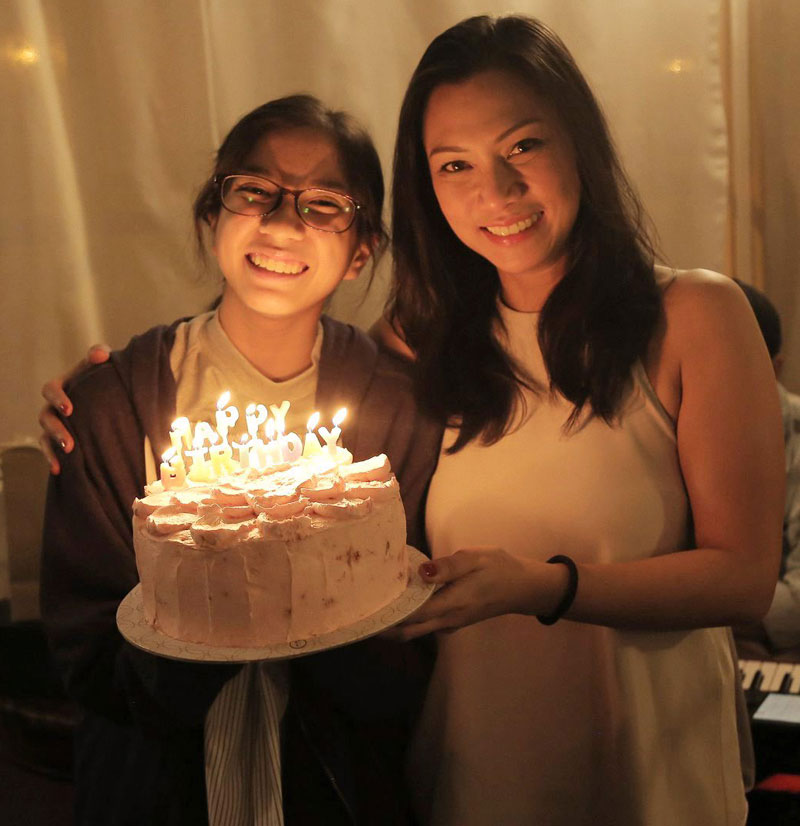 Ysabella with her mom Malou Yambao
On the eve of her birthday, our well-loved pal, vivacious Malou Yambao, celebrated with famille and friends at the so-relaxed Last Chukker of the Manila Polo Club recently, which, by the way, serves the best Iberian roast chicken this side of Spain.
Also on the menu were delicious Mongolian barbecue and chochinillo, dahlings.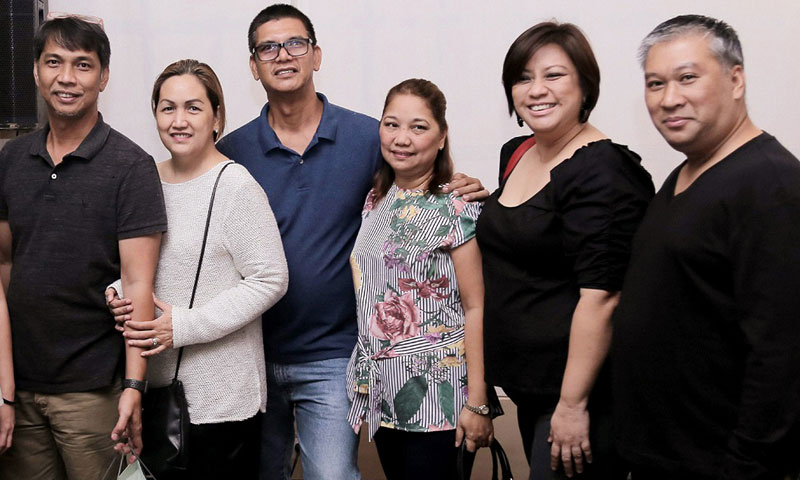 Malou's siblings: Jovi and Marion Yambao, Rico and Joan Yambao, Tanya and Jomel Cruz
Long-time friends, partners and her famille were all there to give love to our celebrant while dining, boozing and dancing, dahlings.
Her daughter Ysabella sang for her with the band's singer Meg Fernandez, which definitely brought tears to our dear Malou's eyes.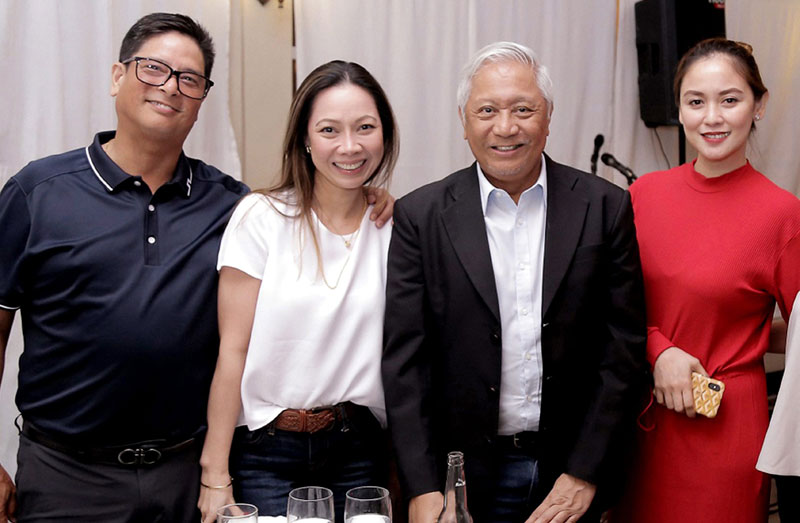 Aldo Alejandro, Mabelle Sinjian, Chito Melo, Geena Garcia
At the stroke of midnight, everyone sang to welcome our celebrator's birthday naturellement. The party went on until the early crowing of the roosters.