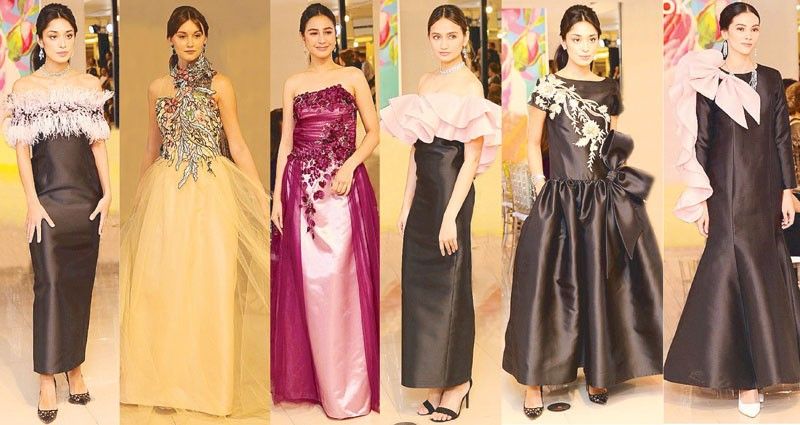 Criselda Lontok's collection at Rustan's features gowns with her trademark feathers, ruffles, laces and bows.
Photos by Joey Viduya
Timeless Criselda: 'I never believed in fads'
Criselda Lontok knows what women like. That's why her clothing label has always been a top seller since more than 35 years ago when Rustan's founder Glecy Tantoco told her to create her own line. Criselda designs with comfort in mind, and her trademark feminine bell sleeves, bows, laces and raffles.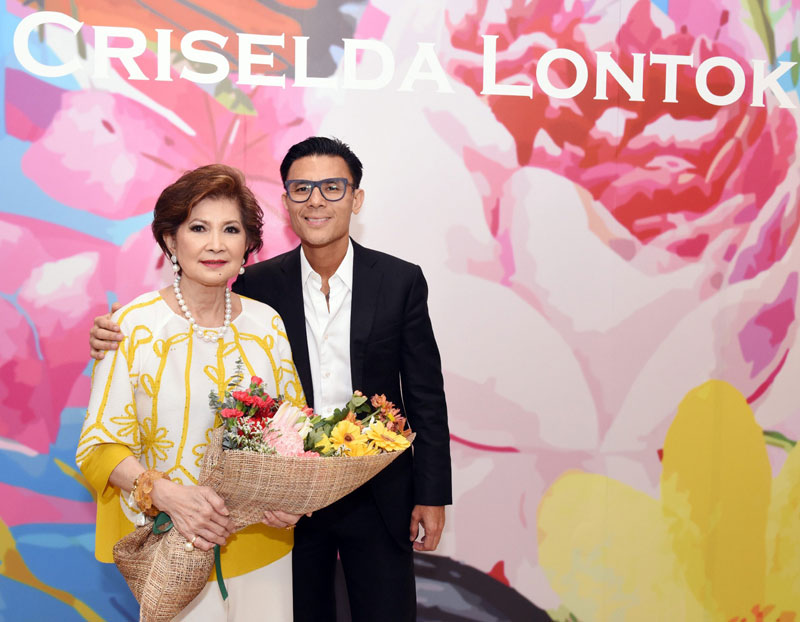 Rustan's top designer Criselda Lontok with Rustan's president Donnie Tantoco
The Summer Collection 2019 featured Criselda's lovely muses — Linda Ley, Yoly Ayson, Lilibeth Campos, Gina Mohnani and the Hahn sisters Suzette Lopez and Ruth Rodriguez — as the highlight of the mini fashion show. Many in the audience proudly wore their vintage Criselda outfits, proving that the designer's clothes are timeless.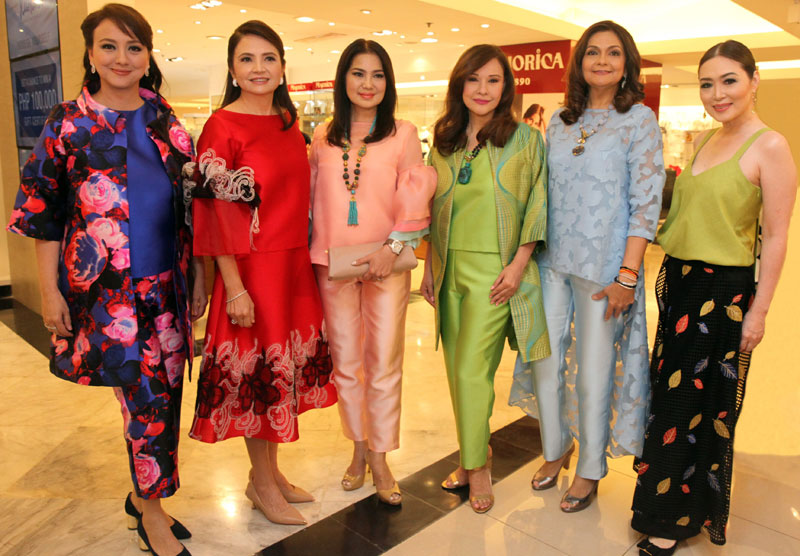 Criselda Lontok's pretty brand ambassadors: Suzette Lopez, Ruth Rodriguez, Yoly Ayson, Lilibeth Campos, Gina Mohnani, Linda Ley
Since the show was held beside her Rustan's Makati boutique, it was jam-packed as the ladies immediately flocked to fit their favorite ensemble that had just been worn by the models. The charming designer enthused, "I want women of different ages and figures to look and feel good about themselves. I never believed in fads and fast fashion. What I design are pieces that complement my clients' personalities and figures. My mother Isabel has always been my icon and inspiration. She was widowed when we were teenagers and singlehandedly took care of us. Asides from her, I've always admired Jackie Onassis, Princess Grace Kelly and Audrey Hepburn. They always stood out in the crowd due to their bearing, confidence, simplicity and most of all their elegance."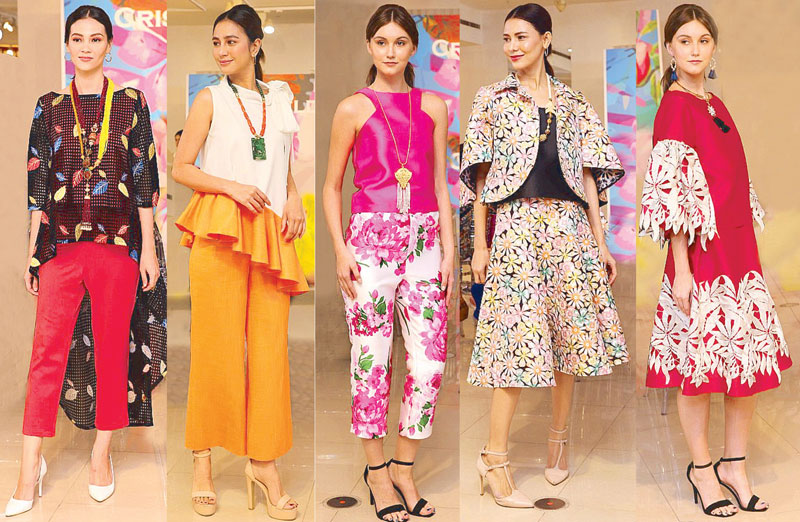 For her summer collection, Criselda takes a cue from our scenic beaches, tropical flowers and world- famous Manila Bay sunset.
* * *
Criselda Lontok is exclusively available at Rustan's Makati, Shangri-La, Alabang, Gateway and Cebu. For comments and ideas, please email jacinto.fa@gmail.com.