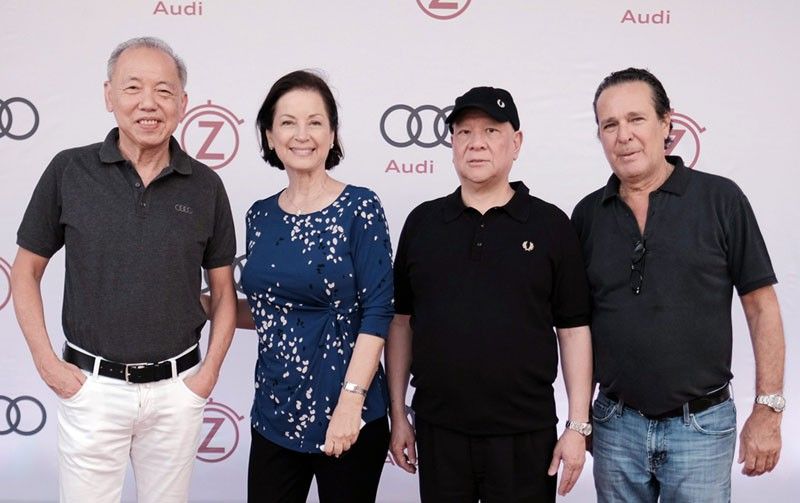 PGA Cars chairman and presidential adviser on capital market development Robert Coyiuto Jr. and E. Zobel Foundation chairwoman Dee Anne Zobel; San Miguel corporation president and COO Ramon Ang, and E. Zobel Inc. chairman Inigo Zobel.
Photos by Alex Van Hagen Powered by MAC Center
Performance at its best: All-new Audi Q8 at the 16th Enrique Zobel Memorial Polo Cup
MY LIPS ARE SEALED...SOMETIMES
-
Maurice Arcache
(The Philippine Star) - March 6, 2019 - 12:00am
Audi Philippines and the Manila Polo Club hosted the much-anticipated and prestigious 16th Enrique Zobel Memorial Polo Cup two weeks ago, dahlings. This action-packed polo match is held annually in honor of the late Enrique Zobel, an avid polo player and former president of the Manila Polo Club from 1963 to 1964. The tradition is now being continued by his son, Iñigo Zobel, one of the finest polo players in the Philippines and chairman of E. Zobel Inc.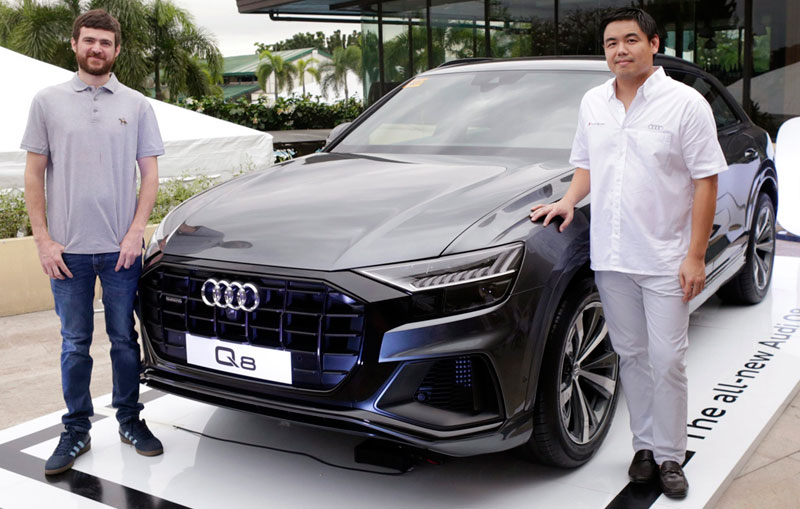 Jake Zobel and Benedicto Coyiuto with the all-new Audi Q8.
The afternoon festivities of the 16th Enrique Zobel Memorial Cup got the ball rolling with the traditional parade of priceless horses and ceremonial throw-in by adorable (and one of my personal favorite personalities) Dee Zobel, the wife of the late Enrique Zobel and chairwoman of E. Zobel Foundation, joined by Audi Philippines head, well-respected businessman Benedicto Coyiuto and Manila Polo Club general manager August Samala. Everyone also witnessed the Philippine debut of the all-new Audi Q8, the official trophy car of this year's polo games.
"We are very proud to launch the bold, new face of the Audi SUV family — the all-new Audi Q8. It is the most advanced SUV from Audi, bringing together the characteristic design of a coupe and the comfort and safety of a large SUV. The Audi Q8 is also equipped with mild hybrid technology, resulting in a higher level of efficiency and excellent engine performance," said Audi Philippines head Benedicto Coyiuto.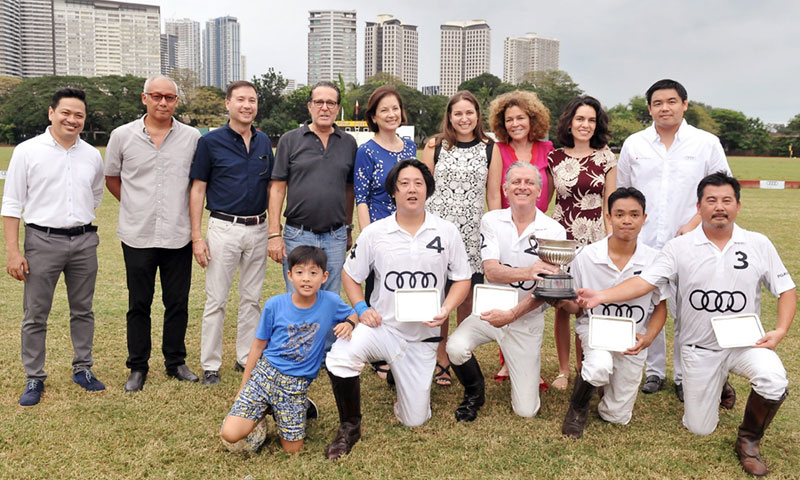 Manila Polo Club general manager August Samala with Dobbin Tan; Alex Revilla; Iñigo Zobel; Dee Zobel; Bianca Zobel; Mercedes Zobel; Ava Zobel Pessina; and Benedicto Coyiuto. Front: Andy Araneta with his dad Alfonso Araneta; Jaime Espinosa; Tommy Bitong, and Jay de Jesus.
Known as the game of the rich and famous, the Polo Cup started with a four-chukker low-goal match with the Audi Reds up against the Audi Grays; the Audi Reds won the match with a score of 8-3. For the four-chukker high goal game, the Audi Whites triumphantly emerged as victors in an intense bout against the Audi Blacks, ending the afternoon's game with the final score of 8-7, dahlings.
Everyone was invited to join the traditional champagne toast during the half-time period of the high-goal match.
The afternoon's happening drew to a close with the awarding of trophies to the winning teams and a parade of the all-new trés sleek Audi Q8, the top model from Audi. Wow!
* * *
For more info, call Audi Philippines at 727-0381 to 85 or visit an Audi showroom in Greenhills, Global City, Alabang or SM Seaside City Cebu.
Hello Kitty x Rajo Laurel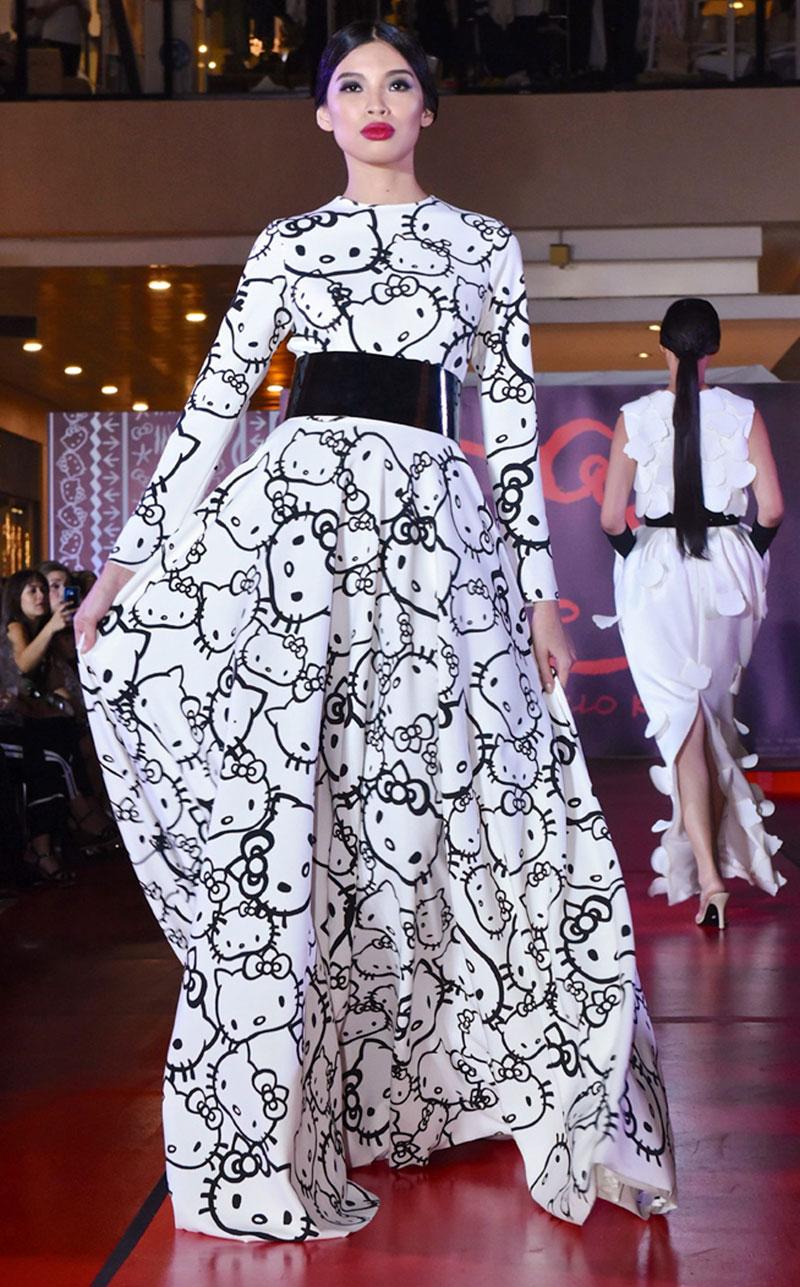 Creation by Rajo Laurel
Held at Greenbelt 5 Fashion Walk, palanggas, Sanrio staged a fashion show followed by a two-week exhibit to present a fresh new take on Sanrio's beloved character, Hello Kitty, through the eyes of local fashion designer Rajo Laurel. Presenting 20 individual pieces, the creator's concept behind the collection designs was to infuse the classic Hello Kitty image with a touch of our modern Filipino flair.
With the influence of traditional Filipino symbols, Rajo commented that he's "reinterpreted the charming character using several methods, namely digital printing, silk screening, laser cutting and embroidering, into pieces of easy-flow pleated silhouettes and powerful structured shapes to bring my vision to life."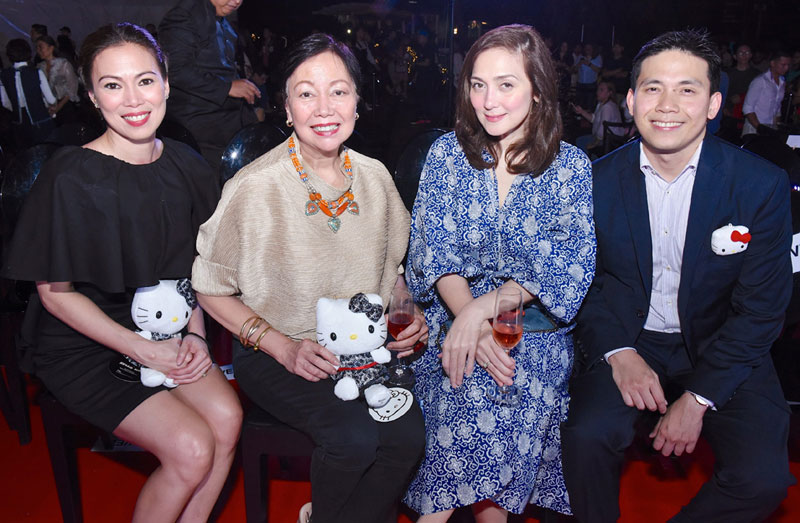 Honeybarn Corporation Inc. creative director Mandy Dela Rama with Margie Dela Rama, Marivic Tambunting and Dexter Dy, CEO and owner of Honeybarn Corporation Inc.
The affair was hosted by our very own one-of-a-kind doll Tessa Prieto Valdes.
This collection, dahlings, aims to please long-time favorite, Hello Kitty enthusiasts, as well as appeal to a new generation of fans who have yet to meet the delightful Hello Kitty.
For more about my beloved Hello Kitty Philippines, visit the official account of Sanrio Philippines on Instagram at @hellokittylovesphilippines for updates on the whereabouts of our Kitty friend and visit the Sanrio stores at SM Aura Premier and SM North EDSA for more Kitty finds.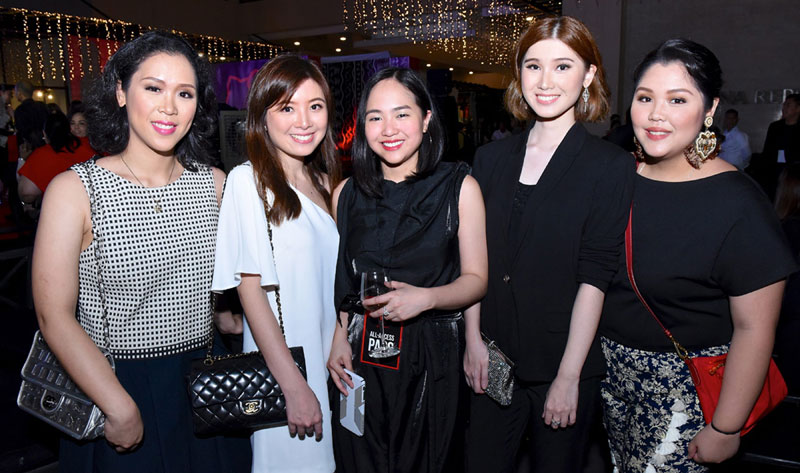 Cheskie Tantoco with Kim Chanpongco, Vireza Yu, Joyce Chuang and Cara Tantoco
You'll really fall in love with her, palanggas.