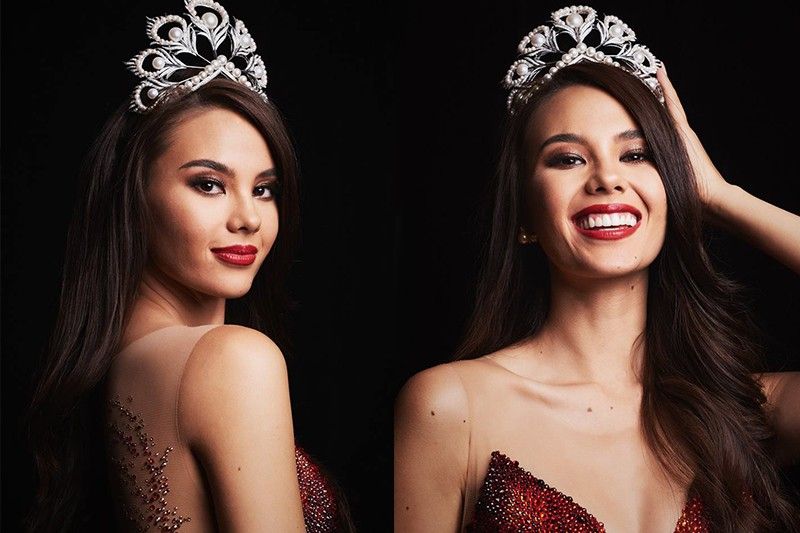 Miss Universe 2018 Catriona Gray
Miss Universe Organization
Catriona Gray recreates Miss Universe look in new Vogue video
MANILA, Philippines — Before her homecoming parade on Thursday, Miss Universe 2018 Catriona Gray shared the makeup tutorial video she made for international fashion magazine Vogue.
In a video embedded in an article the magazine uploaded on February 20, Catriona can be seen recreating her pageant look, which she called the "Miss Universe glam."
"This is the exact look or pretty much the same of Miss Universe that happened last December," she said in the video shot in a New York hotel.
According to the singer, she starts her beauty routine with skincare, followed by a very elaborate, full makeup using many products, including green-tint eye cream, primer, concealer, eyebrows, different shades of highlighters and two layers of false eyelashes.
As Vogue's feature said: "Unlike celebrities who apply a light layer of tinted moisturizer and call it a day, Gray's pageant makeup is unapologetically labor intensive."
Unlike others who dislike high-definition cameras as these highlight pores and other facial impurities, Catriona said she actually likes HD as it allows her to do sheer coverage cosmetics and use her products as minimally as possible.
Besides spilling the beans on her coronation look, such as how she achieved her signature "feline slant" with an "extra oomph of sparkle," she demonstrated some of the latest beauty trends such as "baking" in her under-eye.
"A good eyelash curler is a beauty holy grail," she enthused.
She occasionally also dropped some funny lines like "Eyebrows are a love and hate relationship."
Most importantly, like in her gowns, Catriona promoted the use not only of foreign makeup brands, but also those proudly made in the Philippines.