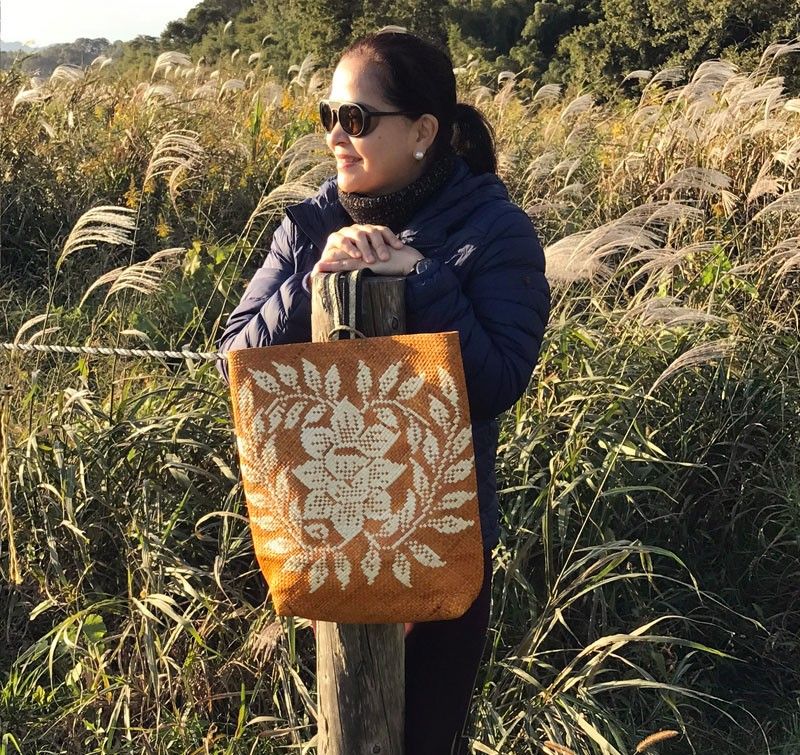 Karen Fabie Concepcion brings her Karen woven banig bags wherever she goes.
Karen Concepcion wakes up the fashion world with her banig bags
Karen's Tindahan started as a fluke when it was set up a year ago. Returning from a trip to the Visayas, Karen Fabie Concepcion brought home pasalubong (gifts) for her fashionable mother Amy Cu-Unjieng. The locally made items became instant hits when Amy would post photos on Facebook because friends not only loved her colorful, comfy kaftans and handwoven bags but also wanted to know where to buy them.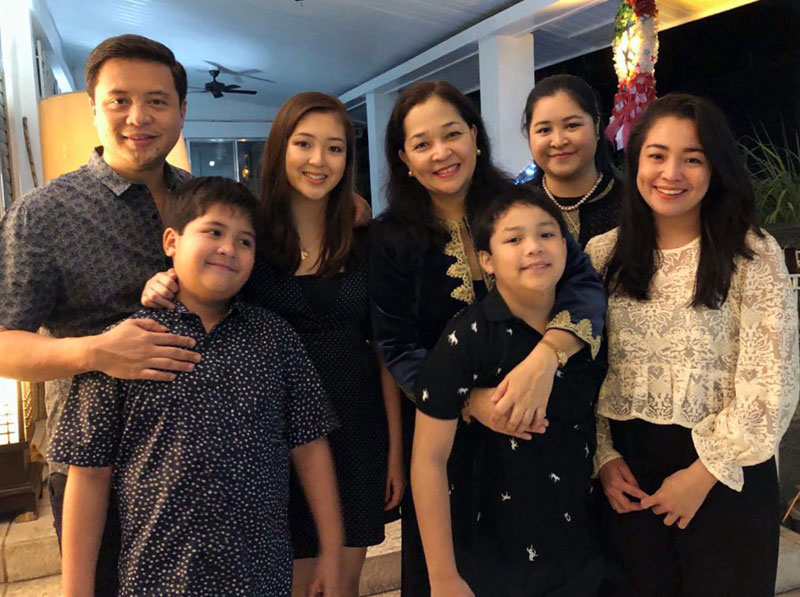 Karen Concepcion with her husband Ton and children Mykie, Izzy, Carina, Antonio and Benito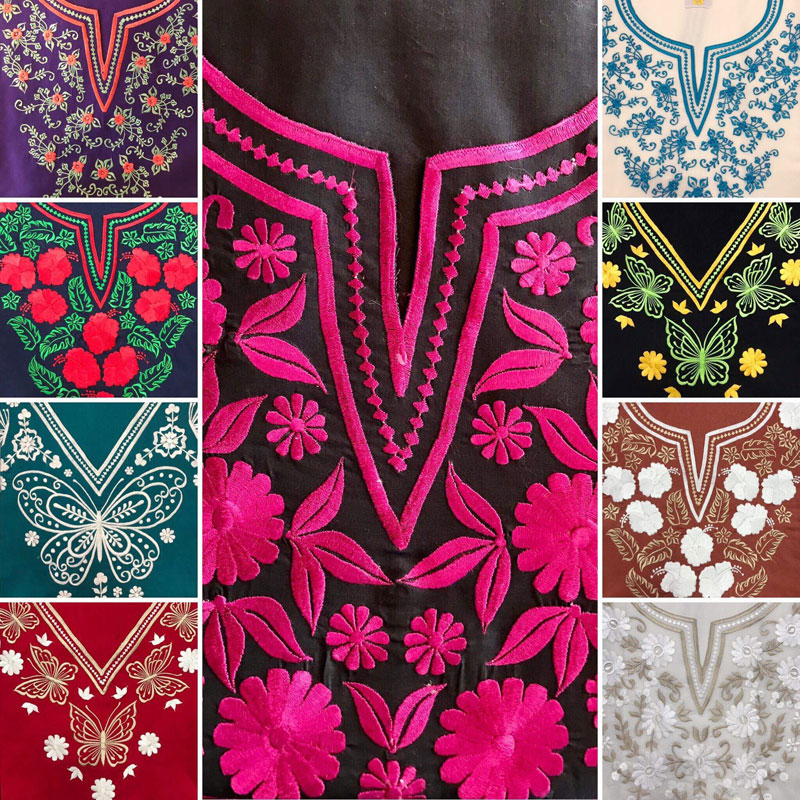 Kaftans by Karen Concepcion come in a variety of colors and embroidery designs.
It was then that Karen started to think about the possibility of setting up a small business while traveling around the Philippines to showcase the different products that she would personally handpick and offer on Facebook and Instagram.
Bettina Osmen?a wears a pink floral kaftan with matching banig tote.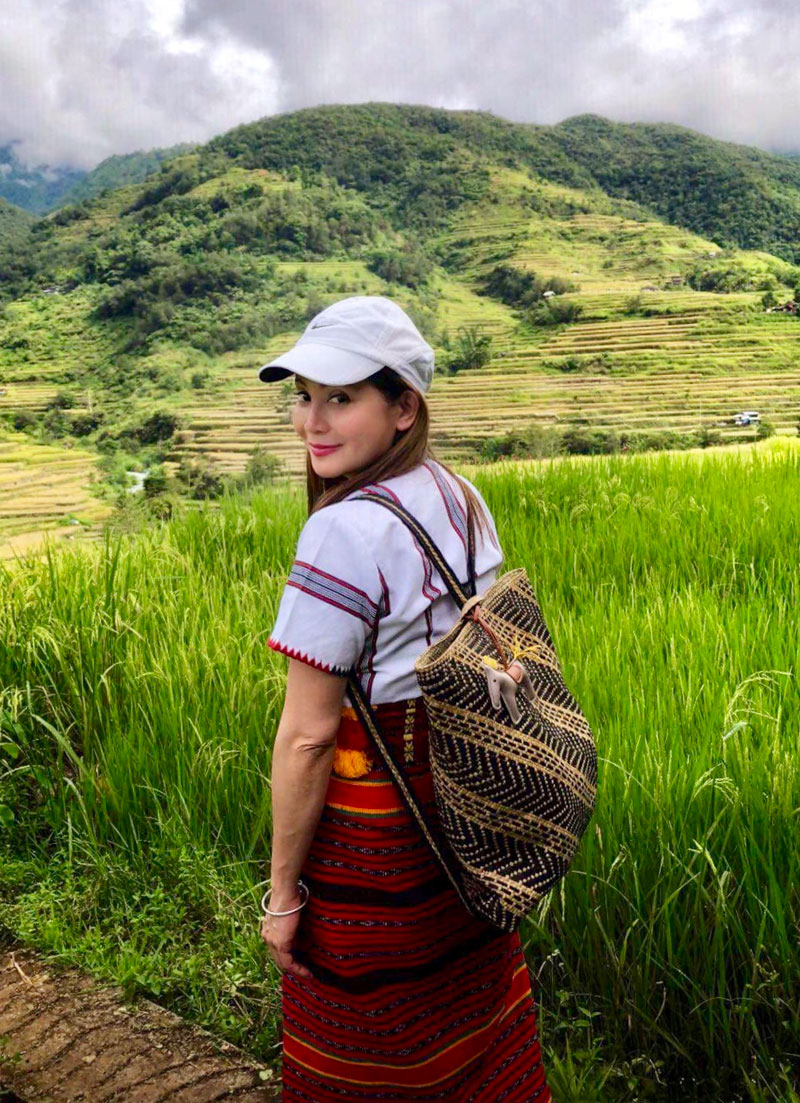 Tourism Secretary Berna Romulo Puyat brings a woven banig backpack.
"By creating awareness of our beautiful and excellent Philippine products and the artisans involved, I can help support their crafts, livelihood and the communities that produce them. This would be a worthy cause for me because I always believed that our Philippine products are outstanding and have much to offer. The possibilities are endless," Karen enthused.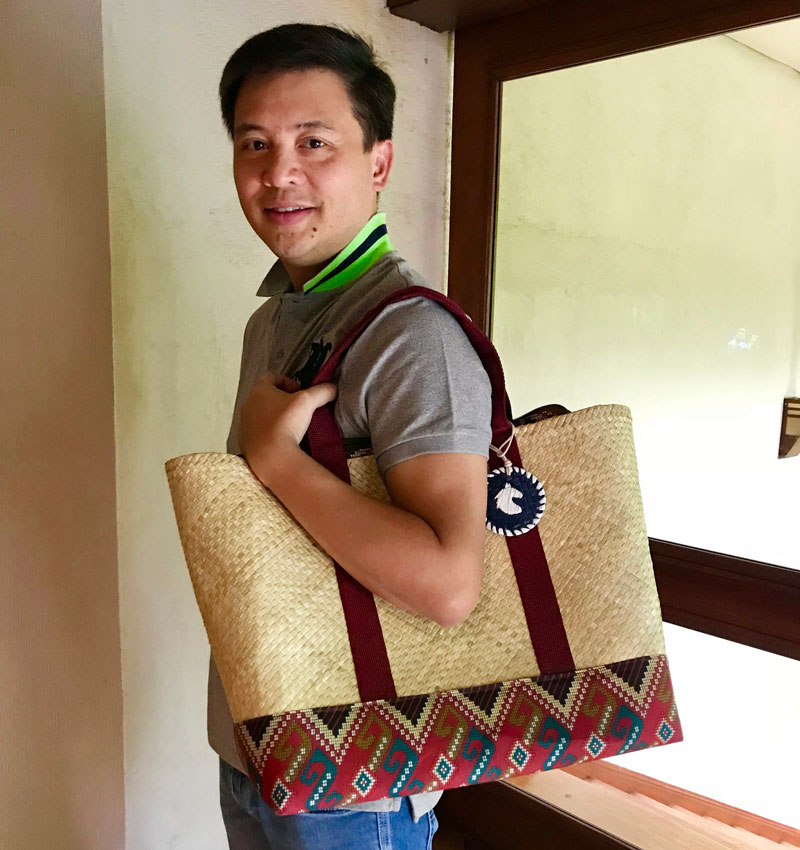 Devoted husband Ton Concepcion with his own banig bag that is perfect for travel and office use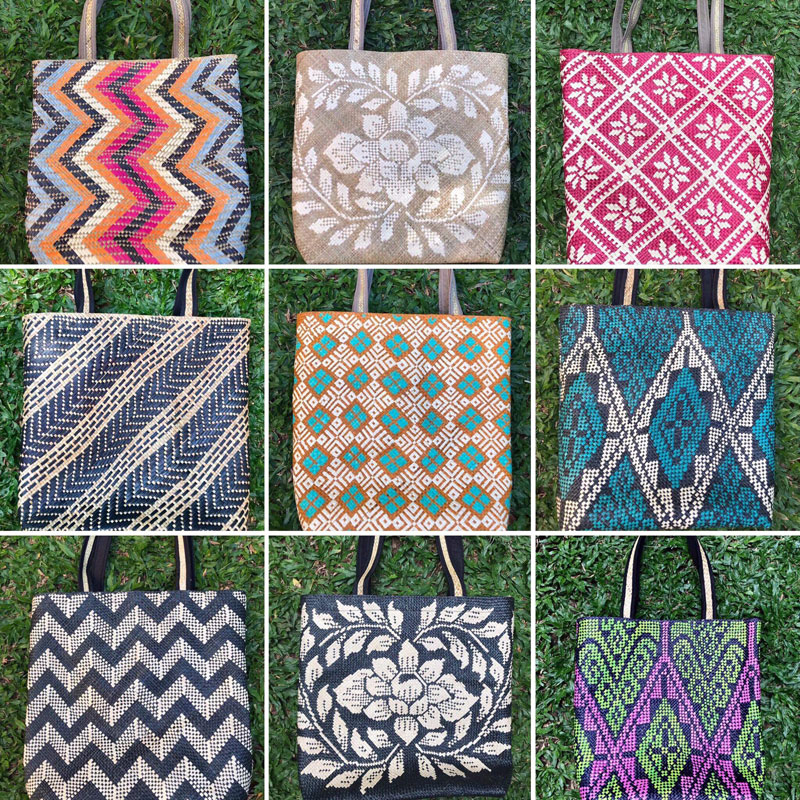 Banig totes are exclusively handmade with special weaves.
Even her family members love her merchandise, especially supportive husband Ton Concepcion, who often gives the items as gifts to his foreign business partners and friends. They are impressed by the handwoven banig bags that are practical, lightweight, environmentally safe and available in unisex designs.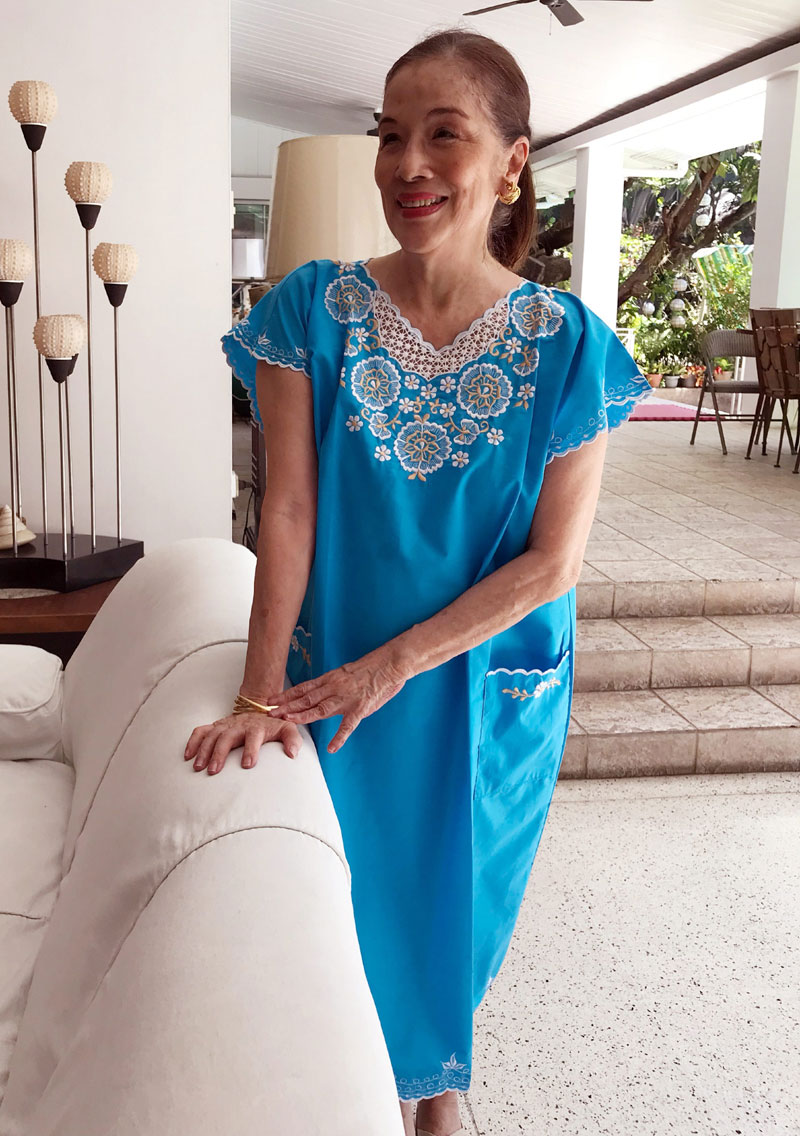 Amy Cu-Unjieng stays cool in a turquoise kaftan with white and beige embroidery accents.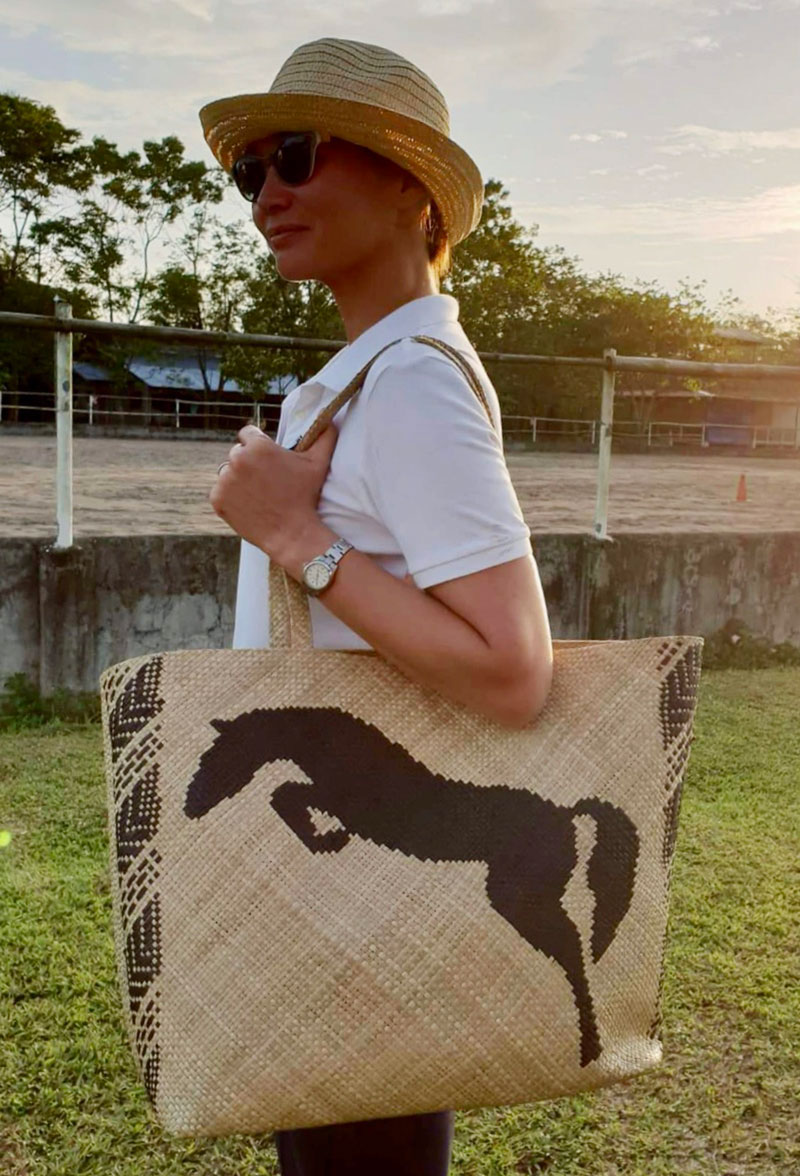 Equine lover Antoinette Lacson enjoys her horsey banig bag.
Karen wears many hats and has a busy schedule as a mother of five, a painter with several solo shows, an equestrienne who trains and competes and as managing director of the couple's Jollibee franchise and SMEG Philippines, which distributes high-quality Italian kitchen appliances. Yet she finds time to create special-sized banig bags and kaftan designs with input from her pretty daughters Mykie, Izzy and Carina, who are beachcombers and prefer a more casual look.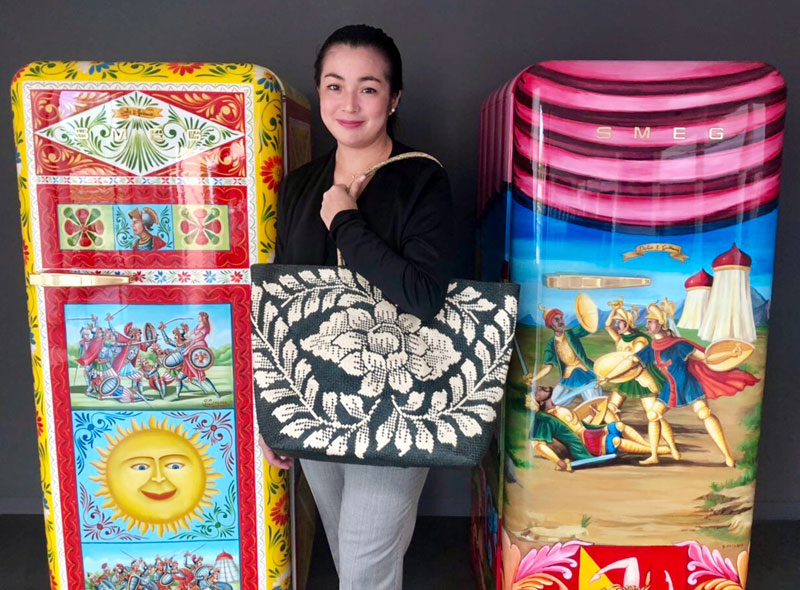 Pretty Mykie Concepcion uses the XL Karen banig floral bag.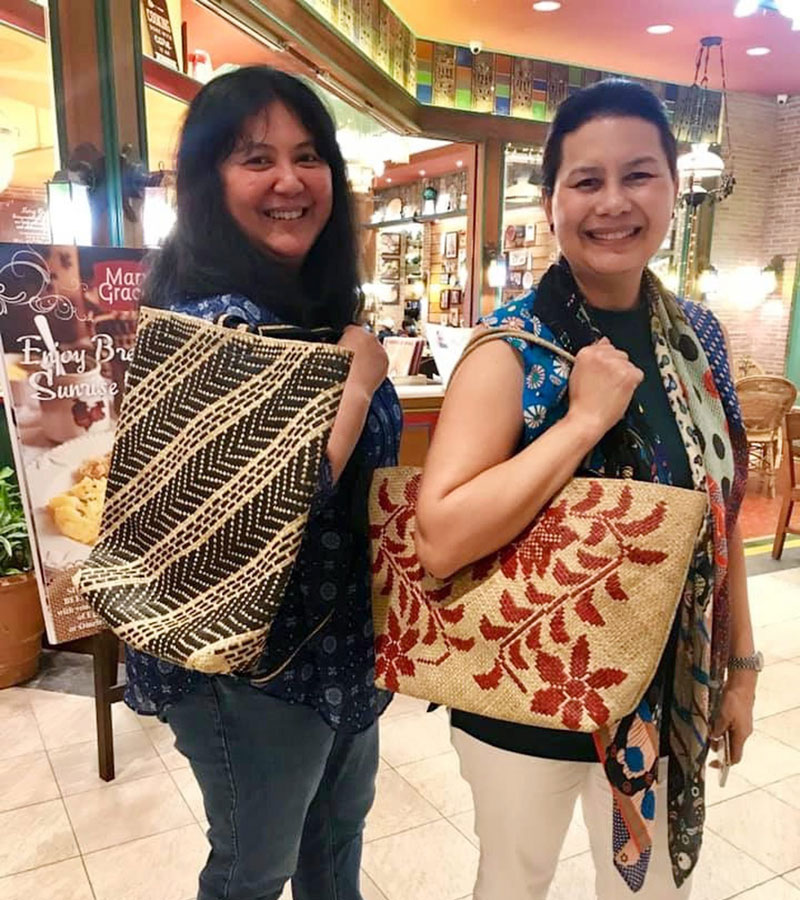 Shiela Guidotti and Marixi Salud use their banig bags daily.
The producers and artisans that are carried by Karen have become friends, even forming a close relationship.
"They are all excellent and wonderful Filipinos who are all humble and hardworking individuals. The relationships and the many stories and values I continue to learn from them are heartwarming and add all the more meaning to what I do at 'Karen's Tindahan' and, of course, it makes everything all the more fun," Karen shared, adding: "Most of the products sustain communities of weavers, clothes makers and embroiderers. Many are small businesses that are family-owned, with some crafts that have been handed down through generations of artisans — they need to be supported and promoted."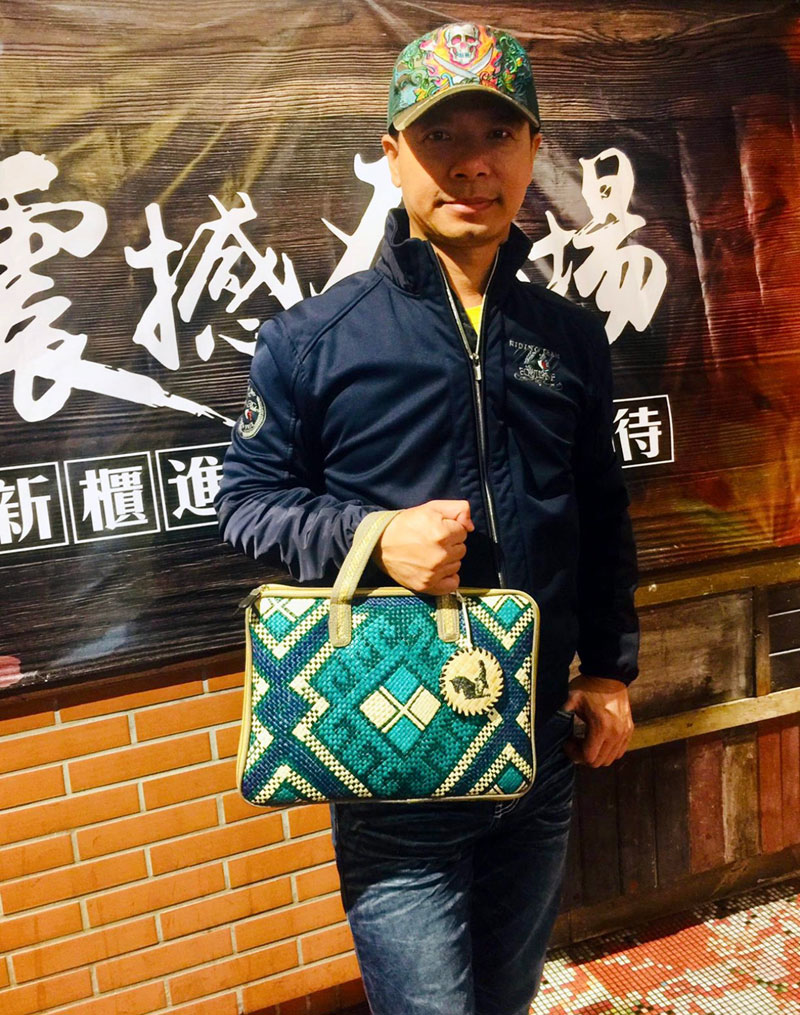 Waldo Yeh enjoys his Karen lightweight banig laptop case.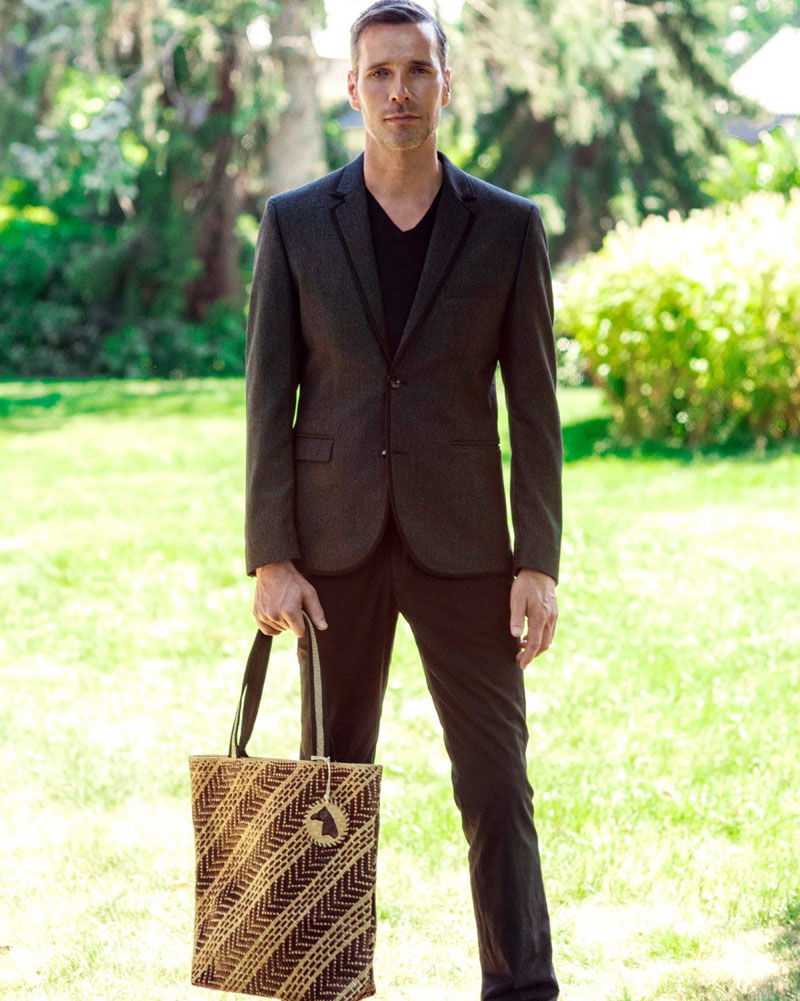 Stefano Van Zuejiln with his unisex banig tote
* * *
Check out the chic finds at Karen's Tindahan on FB (Karen's Tindahan) and IG (karens_tindahan), email karensctindahan@gmail.com and soon on Shopify at karenstindahan.com.
For ideas and comments, email jacinto.fa@gmail.com.