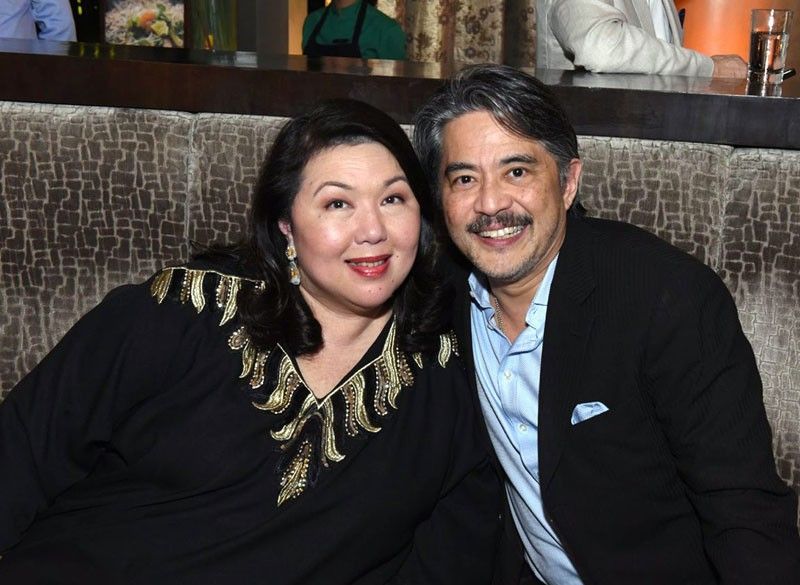 Heavyweight couple: Philippine Tatler managing director Irene Martel Francisco and husband Dr. Randy Francisco
Photos by Alex Van Hagen Powered by MAC Center
T. Dining's Best Restaurants Guide 2019 is out
A total of 173 high-powered restaurants from Metro Manille, Cebu, Davao, Iloilo, Baguio and Boracay made it to Philippine Tatler T. Dining's Best Restaurants Guide 2019.
Now in its 15th edition, T. Dining Best Restaurants Guide recognizes the best culinary establishments in the country.
Top restaurateurs, chefs and those with discerning palates flocked to the chic High Street Lounge of Shangri-La at the Fort to celebrate the momentous event, which was held in partnership with HSBC, no less, palanggas!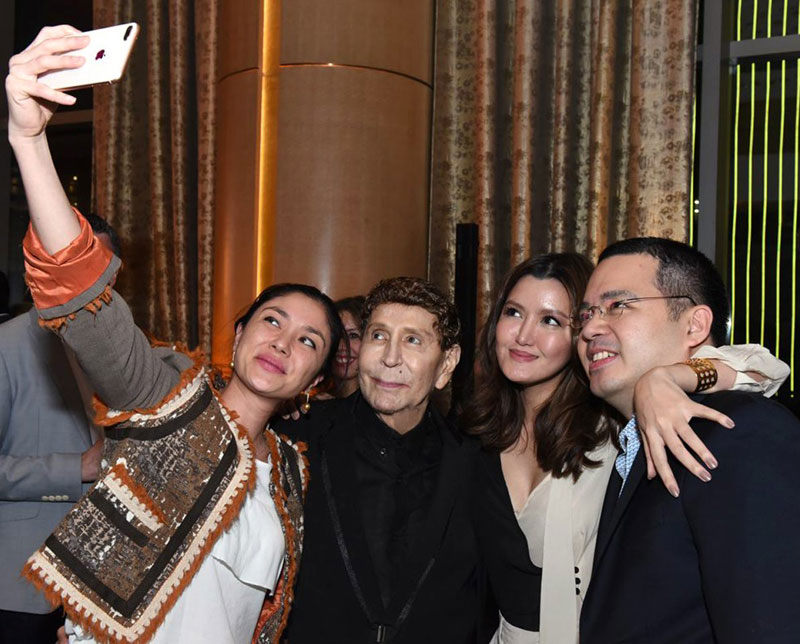 Dina Tantoco, author Maurice Arcache, Monique Madsen, Paolo Martel
Philippine Tatler's energetic and tireless managing director Irene Martel Francisco welcomed the 350 invitees and announced two exciting T. Dining events for the year.
In March, there will be the T. Dining's Best Restaurants Week at Rockwell. In July, foodies can look forward to T. Dining's Culinary Journey through SM Aura. These events will highlight special dishes and discounts from participating T. Dining restaurants that are available to all during the promo period.
The most exciting part of the evening, naturellement, was the grand reveal and awarding of the Top 20 (now in its fourth year).
T. Dining Best Restaurants Guide co-editors Maritess Garcia Reyes and Shauna Jay Popple Williams joined Francisco in the awarding.
Representing the best of what our vibrant dining scene has to offer, the 2019 awardees were Bar Pintxos, Benjarong Royal Thai, Blackbird, Bondi & Bourke in Davao, Canton Road, China Blue by Jereme Leung, Cru Steakhouse, Donosti, Finestra, Foo'd by Davide Oldani, Gallery by Chele, Kyo-to, M Dining + Bar, Man Ho, Mirèio, The Pig & Palm in Cebu, divine Raging Bull Chophouse & Bar, Sirena in Boracay, The Tasting Room and Wildflour Restaurant.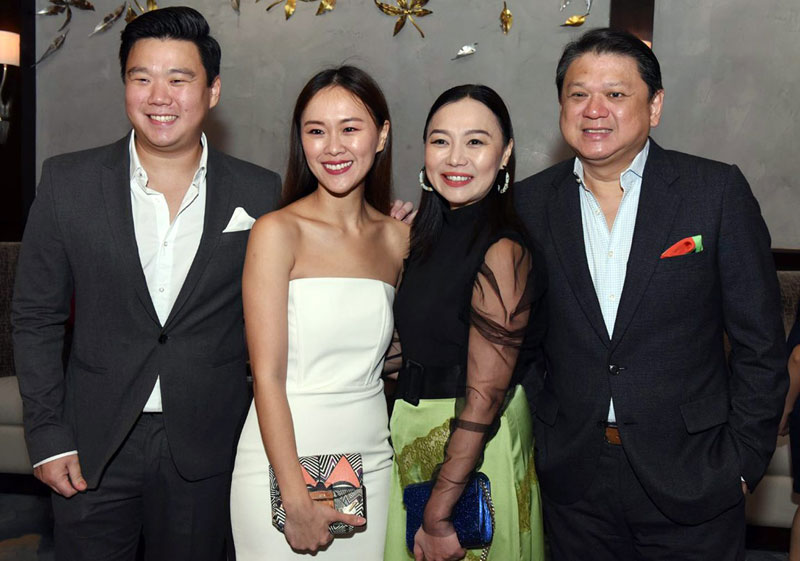 Eric Thomas with Kidd, Beng and Rikki Dee
Last year, T. Dining introduced four "Best of Class" awards. And this year's winners were the stunning Harlan & Holden Glasshouse (Best Interior Design); The Black Room of Shangri-La at the Fort (Best New Bar); the amazing team of Sala Bistro (Best Service Award); and chef Chele González (Most Inventive Chef).
For the first-time in BRG history, dahlings, an additional category — the Hall of Fame award — was introduced. This prestigious honor went to Antonio's by chef-owner Tony Boy Escalante.
For information, visit philtatlerdining.com or check out @tdiningph on Instagram or T. Dining on Facebook.
Yes, dahlings, a dining book like Tatler's choice will be definitely hard to beat.