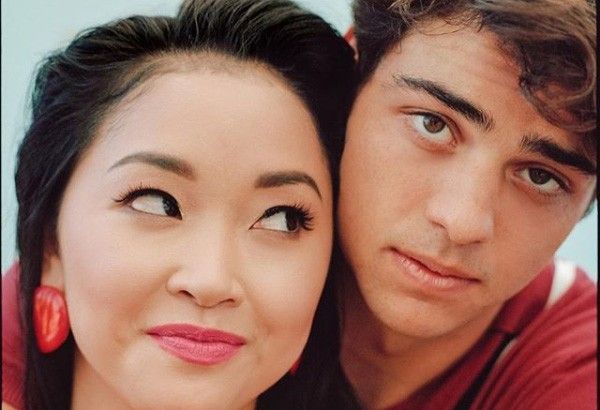 Noah Centineo with "To All The Boys I've Love Before" co-star Lana Condor
Instagram/Noah Centineo
Filipino apparel brand gets another Netflix star as endorser
MANILA, Philippines — After a series of posts teasing its followers, local clothing brand Bench revealed that it tapped Hollywood actor Noah Centineo to be its new celebrity endorser.
In its Instagram account, the clothing company posted a video finally revealing its new brand ambassador.
"Woah, woah, woah Your internet boyfriend just became part of the fam! Steady those hearts!" Bench wrote as the video's caption.
Besides the post, Noah's billboard is now officially out along EDSA-Magallanes.
The American actor is known for his role as Peter Kavinsky in the hit Netflix movie "To All The Boys I've Love Before," where he starred together with Lana Condor. The streaming service recently confirmed that both Noah and Lana are coming back for the film's sequel.
The 23-year-old actor is also known for his roles in the television series "The Fosters" and "How To Build A Better Boy."
Fans of the actor are now clamoring for Noah to visit the Philippines. Bench, however, has not announced yet if a Manila tour is on the works.
Last year, Cole Sprouse, star of another Netflix series, "Riverdale," visited the country for a fan meet and greet after the same clothing company tapped him as endorser.