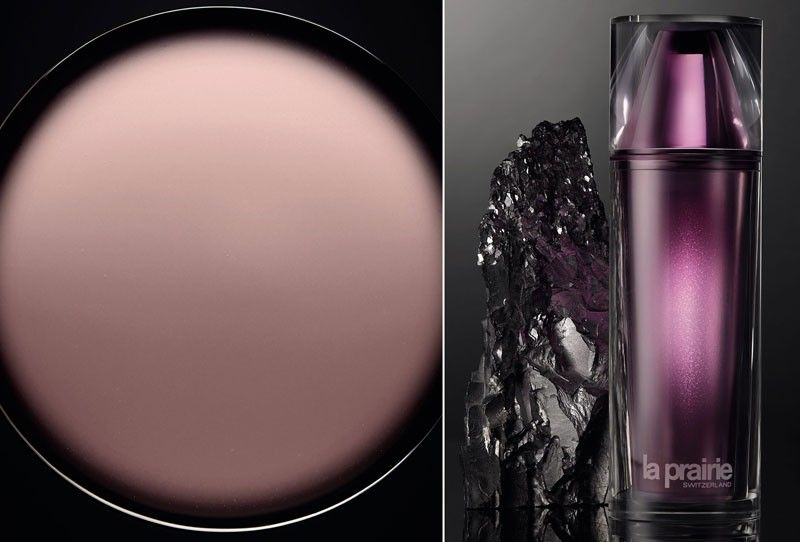 The iridescent amethyst lotion glides on as a silky liquid aiming to reestablish optimal skin functions infused with a proprietary platinum peptide.
After haute couture comes 'Haute rejuvenation' by La Prairie
Swiss skincare anti-aging pioneer La Prairie completes its product lineup with the unveiling of a "pre-serum," the Cellular Life-Lotion as the newest addition to its elite Platinum Rare collection.
This product launch also coincides with The Art of Perfection, in-store pampering skincare treatments where customers can get the optimal experience of the product range, all featuring cellular formulas based on fine raw materials like gold, platinum, extract of caviar, starting with facials ranging from 10 to 90-minute appointments. They will expand to body care in the coming months.
The brand likens the development of Life-Lotion to the creation of haute couture, haute horlogerie, haute joaillerie — métiers that elevate craftsmanship to a high art. La Prairie applies the same principles as those of maisons, from the selection of raw, precious ingredients to the formulation and the sublime design of its vessels. They call this approach "haute rejuvenation" — making high art out of reigniting a youthful appearance.
It takes inspiration from Louis XVI of France, who declared that platinum, with its subtle sheen and sophisticated color, was to be the only metal used at Versailles to decorate the tables and coiffeuses of the court, the chosen symbol to convey taste, elegance and grace.
Fast forward to the present: the scientists at La Prairie have discovered that its beauty goes beyond its inspiring appearance. A proprietary platinum peptide is in every Platinum Rare product. Cellular Life-Lotion is the result of two years of research and development, enhanced with La Prairie's exclusive cellular complex, a fusion of nutrients and rejuvenating factors.
After cleansing, it is meant to replace your essence. If you use a toner, it is best used after. The complete essence-in-lotion is differentiated by its richer texture as opposed to an essence's watery, toner-like feel. The iridescent amethyst lotion glides on as a silky liquid, complemented by the delicate signature scent of the Platinum Rare collection.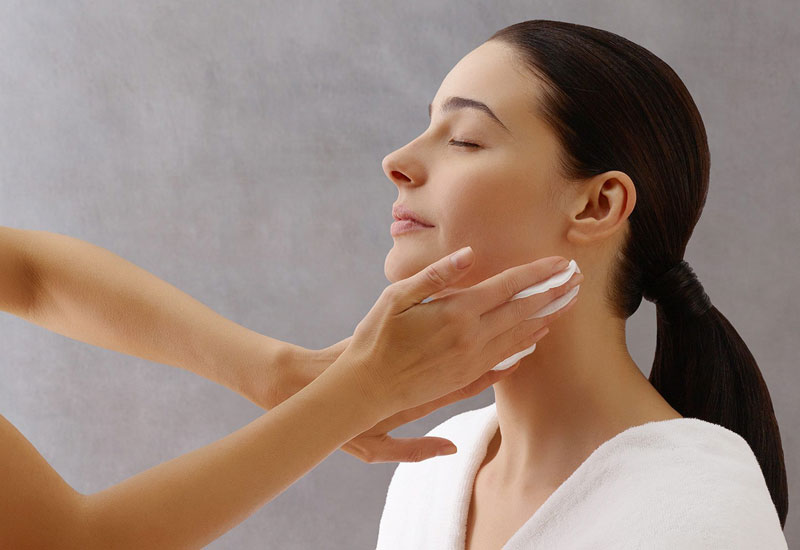 La Prairie also launches Art of Perfection in-store pampering skincare treatments, starting with facials ranging from 10 to 90-minute appointments.
La Prairie defines skin aging as the accumulation of damage and a gradual loss of functions. Therefore, rejuvenation is all about the removal of existing damage and prevention of future damage, aiming to reestablish optimal skin functions.
With this in mind, Cellular Life-Lotion acts on three levels. First, it supports the skin cells' ability to remove and recycle damaged proteins, called the proteasomal degradation pathway, by restoring the healthy functionality of proteasome, protein complexes that degrade unneeded or damaged proteins. Everyday external stressors like pollution and UV radiation slow down the activity of proteasomes. It is essential for many cellular processes, including the cell cycle and responses to oxidative stress.
Second, by ramping up the functionality of proteasome, it helps to recycle damaged mitochondria to ensure appropriate cellular energy levels, helping with energy transfer between cells so they turn over faster, resulting in skin that feels firmer and looks brighter and smoother.
Finally, it helps the skin to protect itself by supporting the skin's own network of detoxifying and antioxidant enzymes. Among essences and lotions in the market, Cellular Life-Lotion differentiates itself by also serving as a barrier, blocking stressors like free radicals and pollution to sustain its positive effects. It is efficient on its own, but also enhances the effect of other skincare products applied after.
There are now seven products in the Platinum Rare line, La Prairie's most expensive collection. The 115 ml Life Lotion retails for P39,700, so it is very fitting that it sparkles like a gemstone on your dresser. Like all the products in the Platinum Rare collection, the design of the Cellular Life-Lotion decanter is conceived in deep amethyst tones; each line of the tall, sleek vessel angles into another. Every surface, every facet of the cap is hewn to catch the light in an unexpected and surprising way. Sculpted with careful attention to symmetry, visual equilibrium and harmony, it reflects the haute rejuvenation contained within.
* * *
The Platinum Rare Cellular Life-Lotion and Art of Perfection facial treatments will be available at La Prairie counters inside Rustan's Makati, Shangri-La, Alabang, and Cebu next week, Feb. 18.