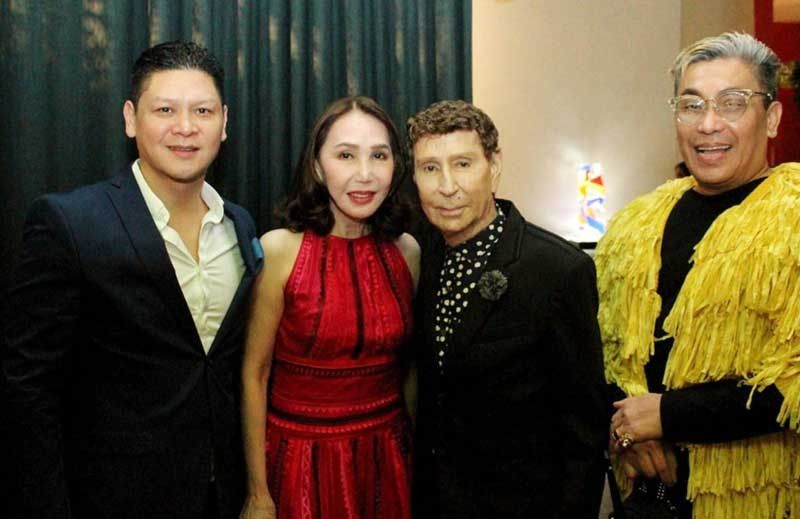 Tatler's editor in chief Anton San Diego with Consul of the Republic of Gambia Agnes Huibonhoa, Maurice Arcache and Jojie Dingcong
Photos by Alex Van Hagen Powered by MAC Center
2019 got off to a great start at Manila House
On New Year's Eve, Manila House members and their families enjoyed a delicious six-course dinner at Bonifacio Dining, with musical entertainment provided by the Bernie Pasamba Jazz Quartet performing jazzy standards. The night was made even sweeter with the special dessert buffet featuring Manila House's famous queso de bola cheesecake, chocolate cake with caramel sauce, Food for the Gods, and mango panna cotta, among others. An extra treat for revelers was magician Boy Samson, who performed fascinating magic tricks, with volunteers from the audience.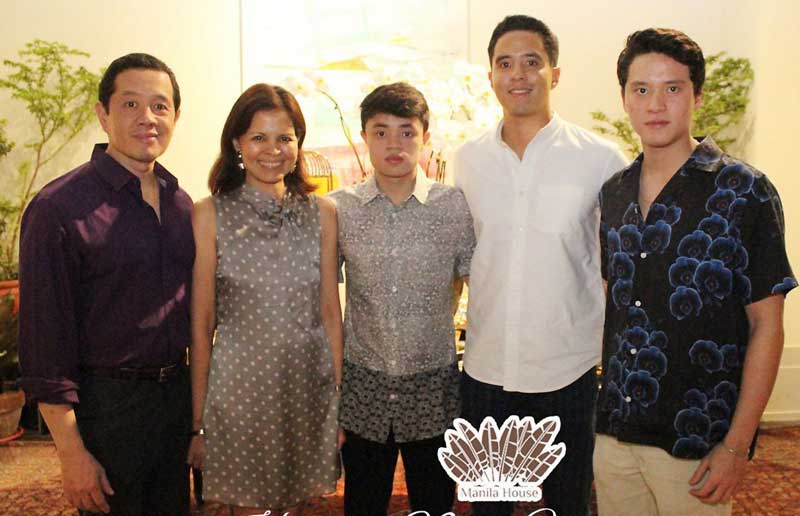 Kevin Belmonte with wife Roseanne and sons Baste, Ethan and Kirby
Just minutes before the countdown, the rain miraculously stopped, as though to make way for the grand fireworks display courtesy of Bonifacio Global City. Members wore fun New Year hats and rejoiced with noisemakers as they chilled the rest of the night away to the electrifying beats of DJ Niño Belza to welcome the New Year blast off 2019, dahlings.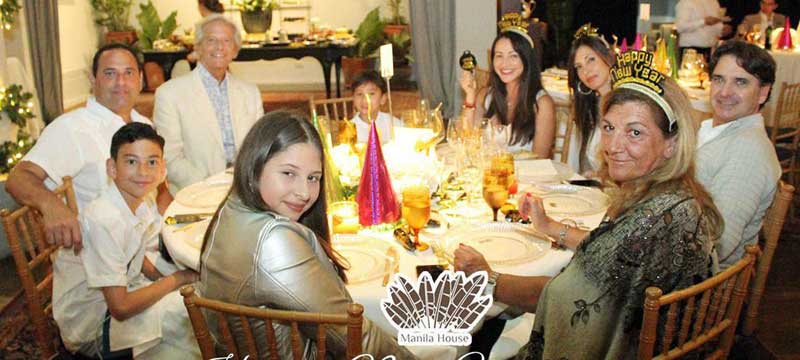 AmbassadorJose Nestor Ureta and family: Ambassador Jose Nestor Ureta, Ambassador of Argentina to the Philippines H.E. Carlo Escobar, Ambassador of Panama to China Carlo Emilio Escobar, son of Ambassador Escobar; Valentina Cardenas, granddaughter of Ambassador Ureta; Adriana Tomas de Ureta wife of Ambassador Ureta; Omar Latini, partner of Maria Jose Ureta; Maria Jose Ureta, daughter of Ambassador Ureta; Pili Escobar, wife of Ambassador Escobar, and Franco Escobar, son of Ambassador Escobar.
Thai-mazing cuisine at Nara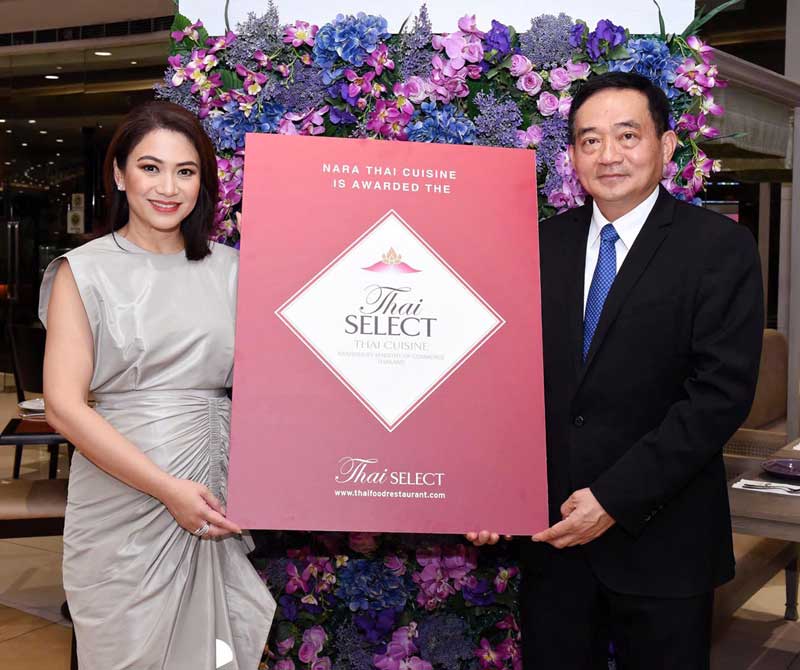 Nara Thai Cuisine CEO and owner Sheila Romero with Thailand Ambassador Vasin Raungprateepsaeng
Another excellent Thai Restaurant was recognized during the recent awarding ceremony of Nara Thai Cuisine, Thai Select, with His Excellency Vasin Raungprateepsaeng Ambassador of Thailand to the Philippines and gorgeous woman of substance and stature and owner, Sheila Bermudez-Romero, at the 3rd Floor, SM Megamall Fashion Hall, EDSA Mandaluyong
The menu was spectacular, as usual — whatever Sheila touches turns to gold. The resto had a grand opening that guests enjoyed immensely, palanggas, thanks to the help of man of all seasons and quadrilingual PR wiz Ferdie Salvador.
It's a winner you all should check out, dahlings.