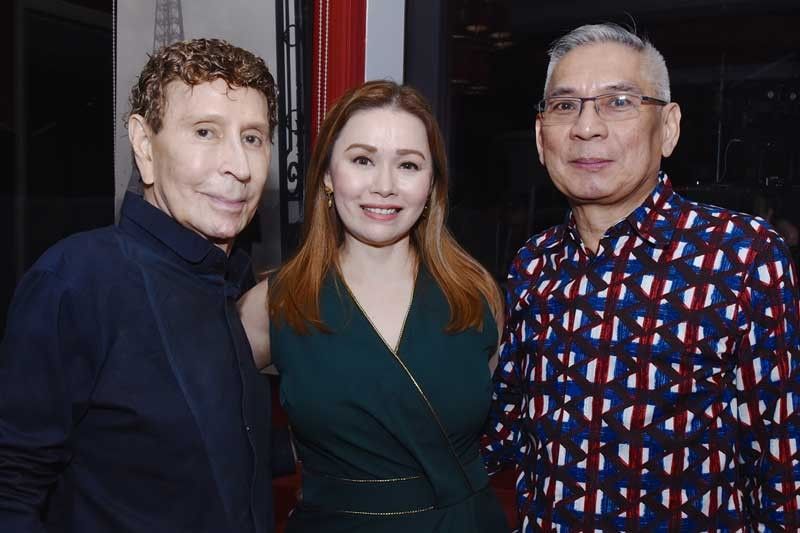 The host and the honorees: Author Maurice Arcache with Raffles & Fairmont Hotel director of communications Monique Toda, co-celebrant Bibot Nolan
Photos by Alex Van Hagen, Powered by Mac Center
It's a happy birthday, indeed, palanggas!
It was a very happy birthday thanks to Raffles & Fairmont managing director David Batchelor and his gorgeous wife Marilu Toda Batchelor and the hotel's biggest asset, dedicated hard worker director of communications Monique Trinidad Toda, who hosted my milestone together with my 30 good friends and co-birthday celebrant Bibot Nolan at the fabulous Mireio Terrace at the Raffles Makati. This place is among the chicest rooftop bars in the metropolis. Mireio Terrace has a spectacular view of the Makati City skyline and a sophisticated red-colored private area and bar.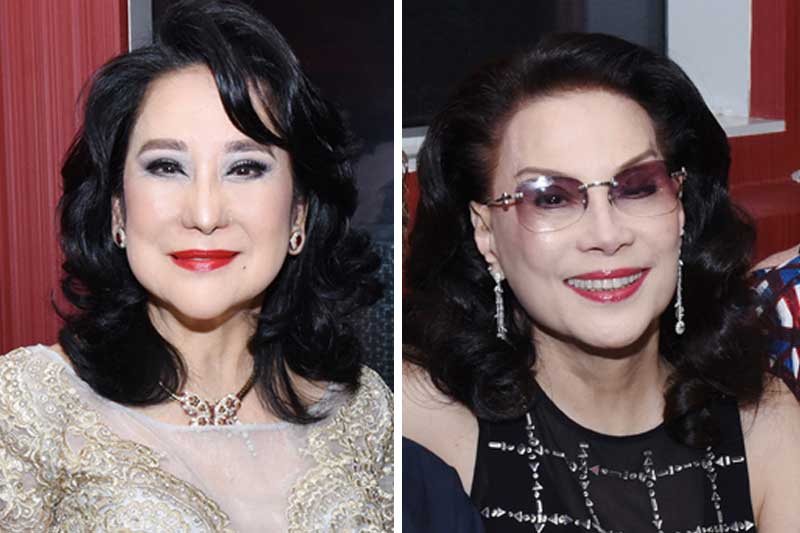 (Left) Minnie Osmeña. (Right) Vicky Zubiri
My guests, dahlings, totally enjoyed the free-flowing drinks — from champagne to wines to cocktails, as well as nibbles prepared by the excellent French Mireio chef Herve Clair and his culinary team. A mini-buffet spread included delectable chestnut risotto, crispy calamari with Provencal mayonnaise, a selection of charcuterie and French artisanal cheeses, truffles and mushroom arancini, the Provencal-style chicharon.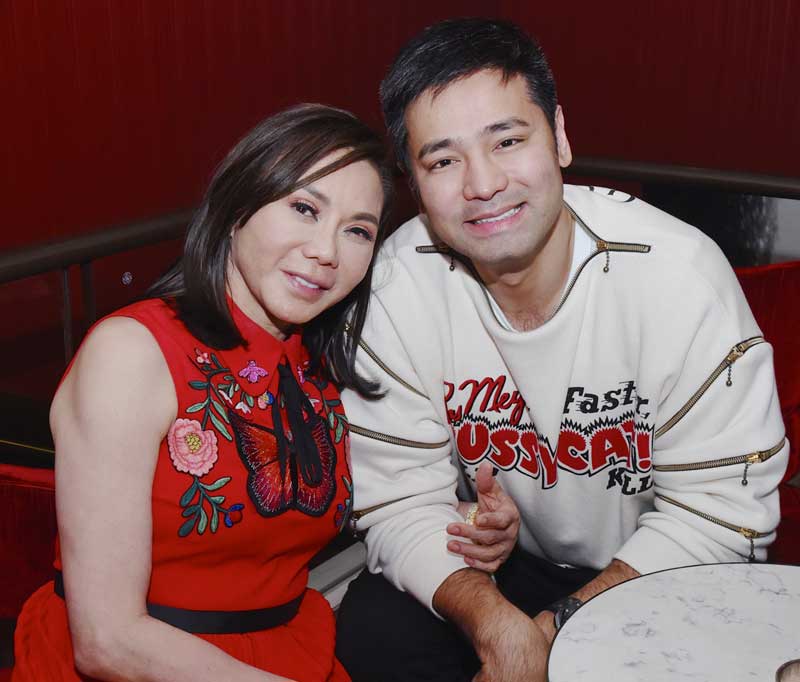 Dr. Vicki Belo Kho and Hayden Kho.
Naturellement, palanggas, the Raffles Makati team surprised Bibot and me with matching birthday cakes. The upbeat music was sublime and so much fun by DJ Agnes Macasaet, who plays every night from 6 p.m. to 12 midnight.
Sisters Cecile and Lorrie Reynoso.
It was truly a memorable evening surrounded by dear ones and sparkling city lights, plus the super wine choices sent by Ralph Joseph of Ralph Wines & Spirits and my darling managing director of Moet Hennessy Olga Azarcon, who sent the magnum bottles of champagne.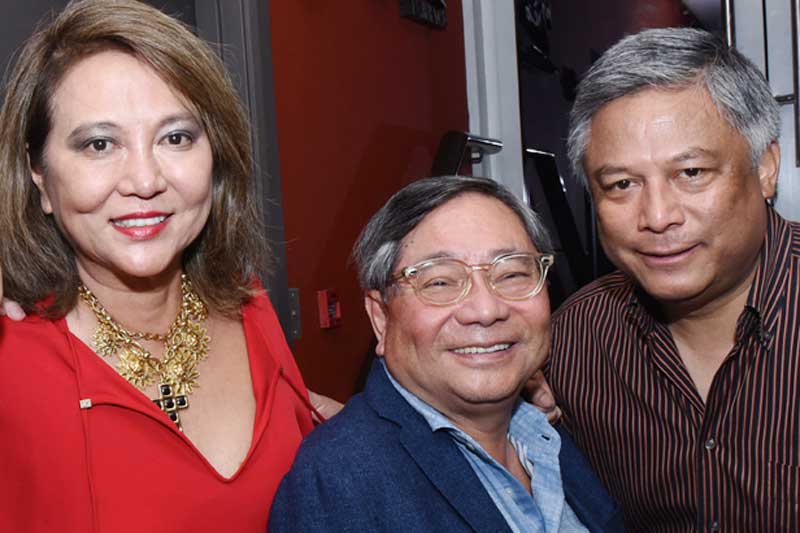 Couple Kathy and Bing de Guzman, Al Tengco.
Hey, in what way can I ever say thank you to Raffles & Fairmont Hotel's gang of three — David, Marilu Batchelor and Monique Toda?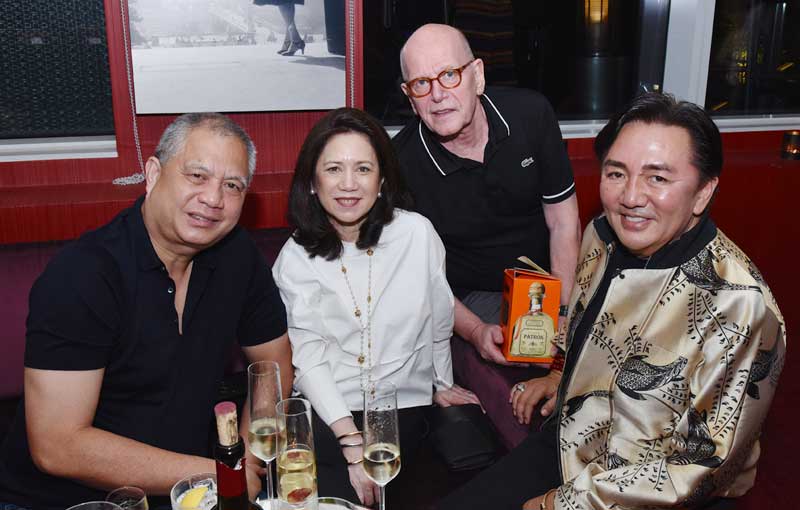 Choy Cojuangco and wife Marissa, ace photographer Alex Van Hagen with Anton Mendoza.
Merci beaucoup, dahlings.