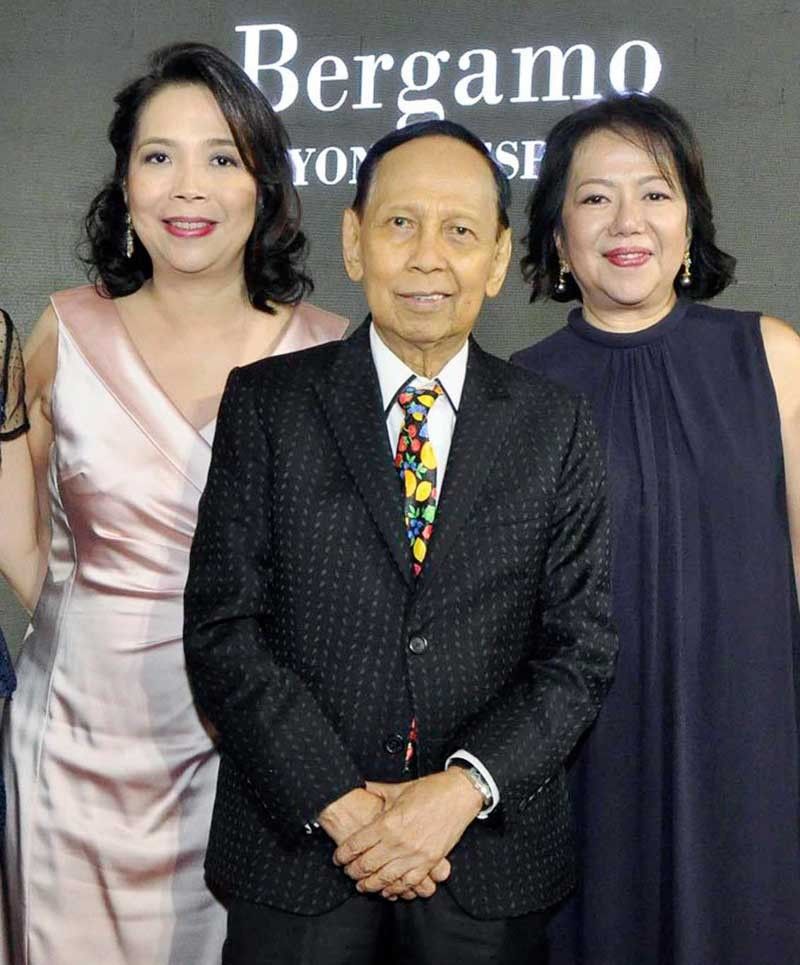 Bergamo president and CEO Mel Meer with nieces Jojo Castillo Lynne Razon
Photos by Alex Van Hagen Powered by MAC Center
Bergamo at 30: From bespoke tailoring to shoes
Beyond bespoke" best describes the lengths to which the iconic Philippine-based Bergamo fashion house goes to create its tailored pieces that are renowned here and abroad.
A couple of weeks back, dahlings, the world-class fashion house celebrated 30 successful years in the luxurious and elegant Finestra at Solaire with its valued clients and the man behind the estemeed brand, CEO and president Mel Meer.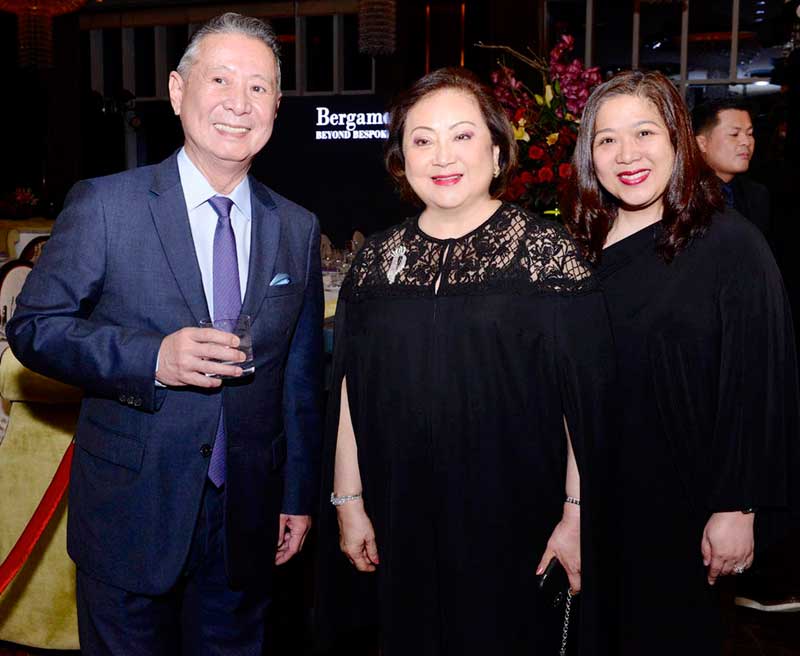 Close pals: Hermès and Bulgari's Mario Katigbak, Rustan's chairman and CEO Nedy Tantoco, Anya Cajucom
The evening punctuated a three-decade-long run by the house that has been known to suit up Asian royals, plus some of the country's most successful and notable personalities with a fresh collection by designer James Reyes that included a small collection of timeless and delicately tailored womenswear pieces that were so thoughtfully designed by the brilliant Dennis Lustico.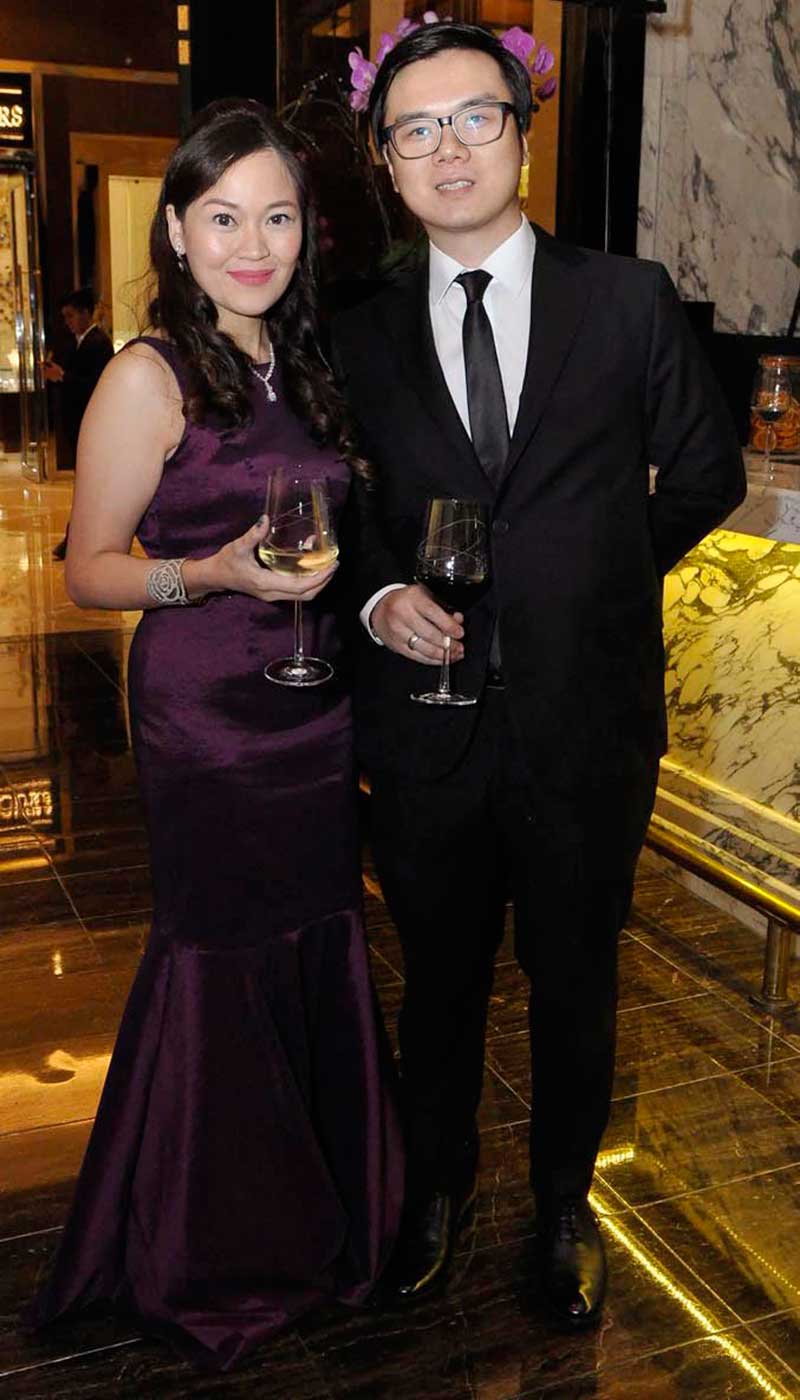 Alain Aldrich Tan and wife Ma. Anna
The collaboration with both known designers brings to light the constant evolution of Bergamo. When it opened its doors in 1986, it immediately gained notoriety as the "go-to" tailoring hub for society's most prominent. Since then, it has continued to be relevant and significant with no direct competitors in the business of bespoke tailoring.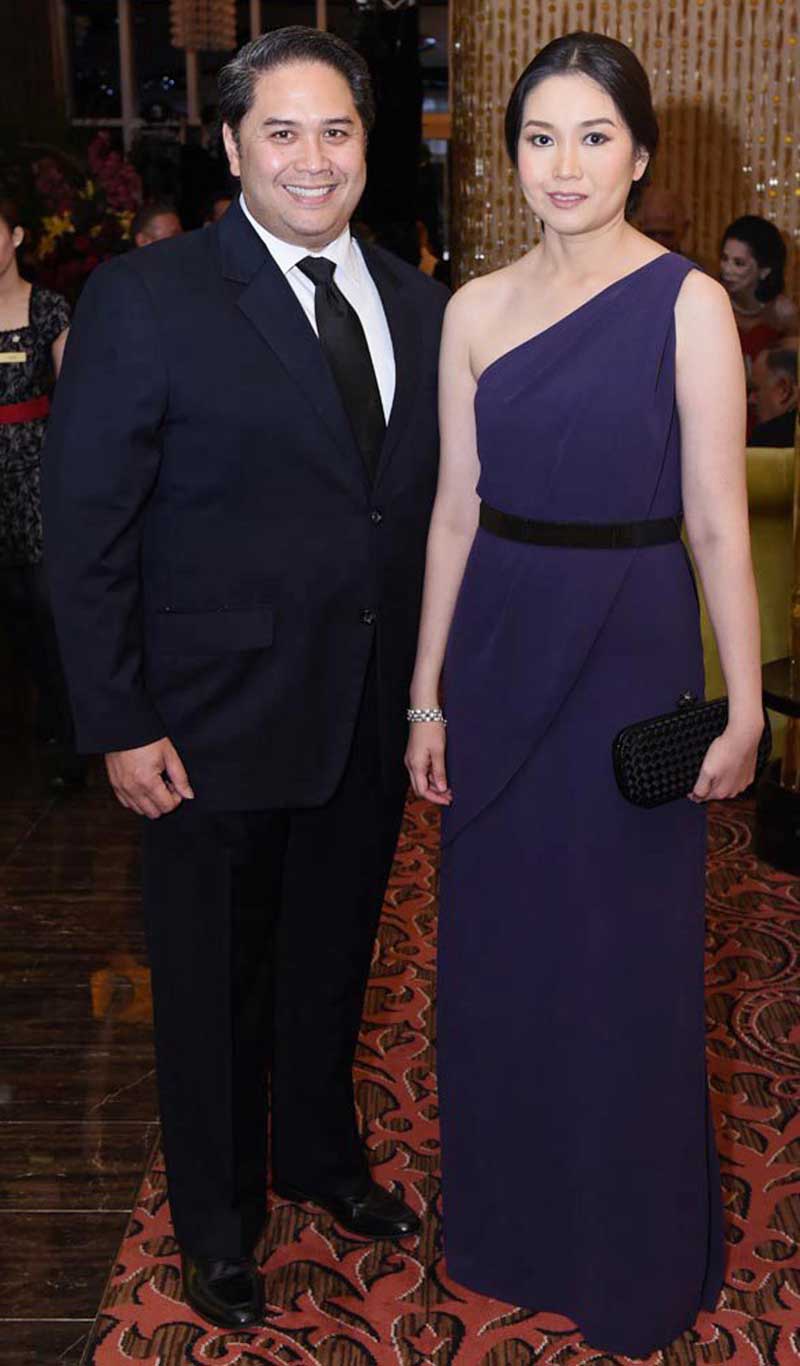 David Endriga, Rustan's Catherine Huang
"With each milestone and as the years pass, we at Bergamo have also collaborated with local designers to infuse the brand's style," Mel said in his welcome speech, palanggas. That formula has proven to drive consistent interest from its loyal clients who enjoy the service and the reliability that Bergamo has been known to deliver.
Soon, the newly-renovated Bergamo Greenbelt 5 will open its doors with a refreshed look that can match the famous tailoring boutiques worldwide. Check it out, palanggas.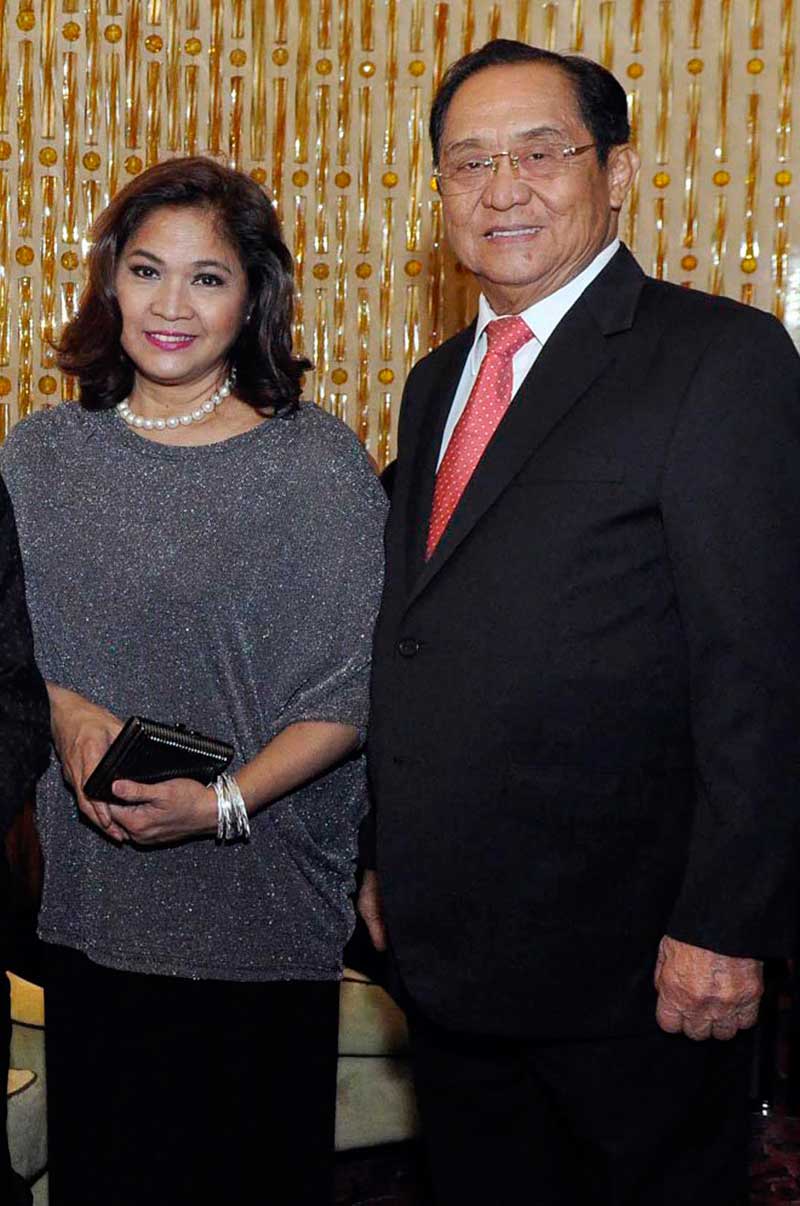 Nelia Fuentebella, Tony Leviste
Also, Bergamo will soon offer "made-to-order shoes" — the leather is made in Italy and handcrafted in Marikina by Alain Aldrich Tan. It will be available at its flagship store in Greenbelt 5.
Bravo, Mel! Take your deserved standing ovation from the chic guests.